September 17th 2019
Amazing Apprenticeships: Key Stage 3 Resource Pack
Great news – Amazing Apprenticeships Key Stage 3 Support Resources have just been released!
This pack includes a guide to using their KS3 resources, a KS3 year group introduction presentation and individual apprenticeship packs for both students and teachers. Years 7, 8 and 9 are all included.
Click here to download & view all available resources.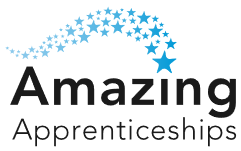 "We deliver national projects designed to inform and inspire England's students about apprenticeships on behalf of the National Apprenticeship Service. We arrange bespoke support packages for schools and colleges who want to increase awareness of apprenticeships. We create and deliver resources from posters and guides to films and live broadcasts with some of the country's most prestigious employers."
Link: Amazing Apprenticeships Live Broadcasts & Vacancy Snapshot
« Back To News