September 18th 2019
Join the Climate Detectives School Project!
The European Space Agency (ESA) invites teachers and students between the ages of 8 and 15 to team up and join the Climate Detectives school project, kicking off in September 2019 and running throughout the school year.
Teams of students, supported by their teacher, are called to make a difference by identifying a climate problem, investigating it by using available Earth Observation data or taking measurements on the ground, and then proposing a way to help reduce the problem.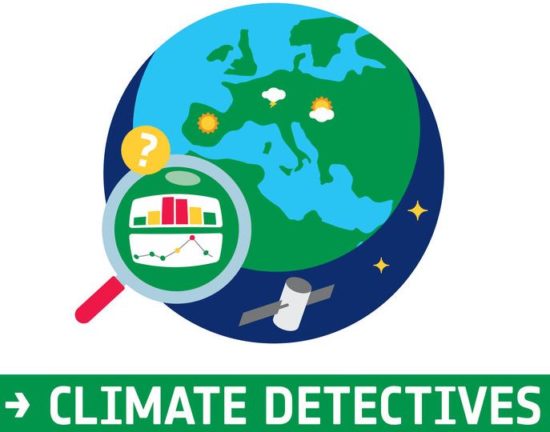 The students will learn about climate on Earth as a complex and changing system and the importance of respecting our environment.
At key phases of the project, scientists in the field of Earth observation and climate will support the teams. They will give feedback on their investigation plan and will take part in an online 'ask the scientist' event. At the end, all partici­pating teams will share their research findings on the project sharing platform with others taking part across the world. 
Click here to discover more about the projects & get involved!
« Back To News