November 27th 2019
Knowsley Schools: United Utilities – Activities & Assemblies
In support of a new social value partnership between Knowsley Council and Fusion21, United Utilities are offering educational assemblies to Primary & Secondary Schools in Knowsley.
Take a look at the opportunities listed below & contact [email protected] for further information.
Primary Offering
Kingfisher

"We'll be working alongside our education provider Kingfisher, who carry out half day sessions is to raise pupils' awareness of the water cycle, teach them about the far reaching impacts of their water usage and discuss the dangers of entering open water.
Kingfisher also leave materials and goodies for the pupils and school, so even after the visit has taken place, pupils can continue to implement the lessons they have learnt at school and also at home."
Mad Science

"Mad Science go into schools and run fantastic experiment assemblies. Previously, assemblies have been 45 minutes to an hour on Wastewater and the feedback was that it was a really interactive fun, engaging, session.
Each session is for unlimited children (previously 90 students across year 3, 4 and 5)."
Secondary Offering
60 Seconds of Summer
"A hard-hitting play has been supported by the bereaved families of Dylan Ramsay (13) and Paul Lawson (16), who drowned in separate open water tragedies in 2011 and 2017. The production, titled '60 Seconds of Summer' has already been shown in schools across the North West in June and July to reiterate the dangers of the cold waters and hidden machinery in reservoirs.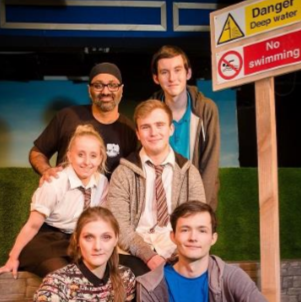 Educational materials and free water saving devices (such as 4 minute shower timers) are available for the audience to take home."
Gibber – Think before you flush
"Gibber offers theatre in education performance about the items we shouldn't flush down the loo – very engaging and interactive!"
Contact [email protected] for further information.

SCHOOLS: The Big Bang North West 2020 is open for booking!

Look back: Big Bang North West 2019 – 8000 Children Celebrate STEM!
Look back: Big Bang North West 2019 – Your Fantastic Feedback!
Look back: Big Bang North West 2019 – The Movie!
Follow All About STEM on Twitter here
Like All About STEM on Facebook
Follow The Big Bang North West on Twitter here
Like The Big Bang North West on Facebook
« Back To News