August 23rd 2019
Big Bang North West 2019: The Movie!
YES! It's here! Courtesy of Red Yeti Films, you can experience the excitement, inspiration, booms, bangs and fizzes of The Big Bang North West 2019!
On the 2nd of July, The Big Bang North West hit The Exhibition Centre Liverpool and thousands of young people from across the region enjoyed exciting exhibits, sensational shows and ingenious innovation while celebrating STEM.
Visitors hopped in a helicopter from a blockbuster movie, witnessed phenomenal fire demonstrations, danced with robots, fished for viruses, rode a mechanical horse, immersed themselves in virtual reality and enjoyed explosive science, gadgets, slime, creatures, coding and more!
Take a look and relive a truly amazing day…
The Big Bang North West is brought to you by All About STEM and sponsored by Unilever as part of a programme led by EngineeringUK. Big Bang events bring Science, Technology, Engineering and Maths to life! They enable young people to discover the exhilarating and rewarding STEM based careers available in their local area via fun, hands-on activities. Adding to the excitement, the event hosts the regional heat of The Big Bang UK Young Scientists & Engineers Competition.
This year's event was sponsored and supported by leaders in the field including Unilever, AstraZeneca, Air Products, Shaping Futures, ScottishPower, The Royal Air Force, LEGO Education and more. So many awesome organisations dedicated to supporting STEM in schools.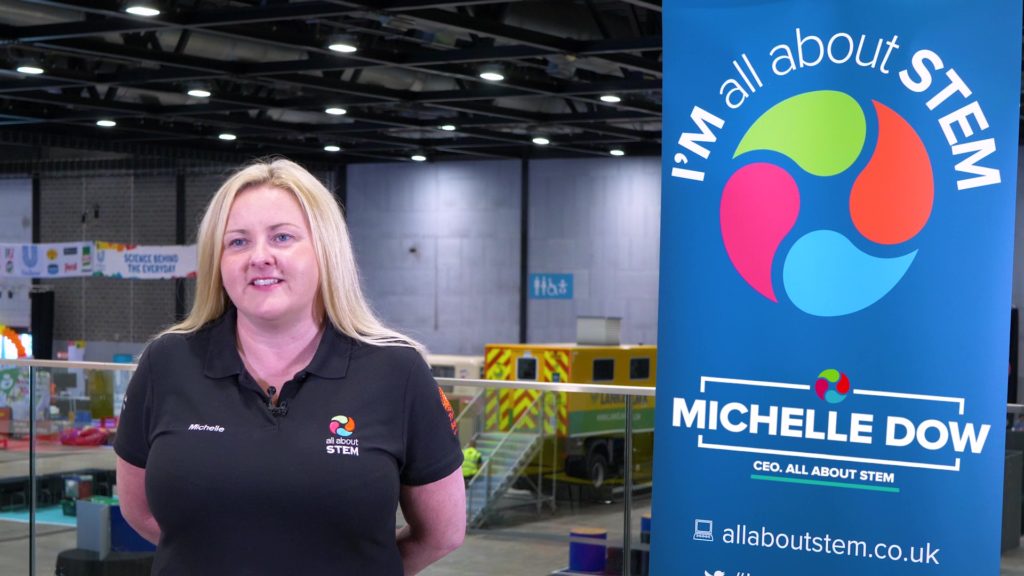 Michelle Dow, Managing Director of All About STEM said, "Big Bang North West is all about inspiring young people, giving them that spark of inspiration to find out what career they want to do when they grow up. Students can see real people here, real brands, real products and learn from real role models.
From a company perspective, it's important to realise that we've got all of this young talent untapped. As companies, we need to impress our young people and say 'pick me as a career destination'.

We can provide the links they need to join the dots between what they do in school, to what career they can do in our fantastic city, the north west and beyond!"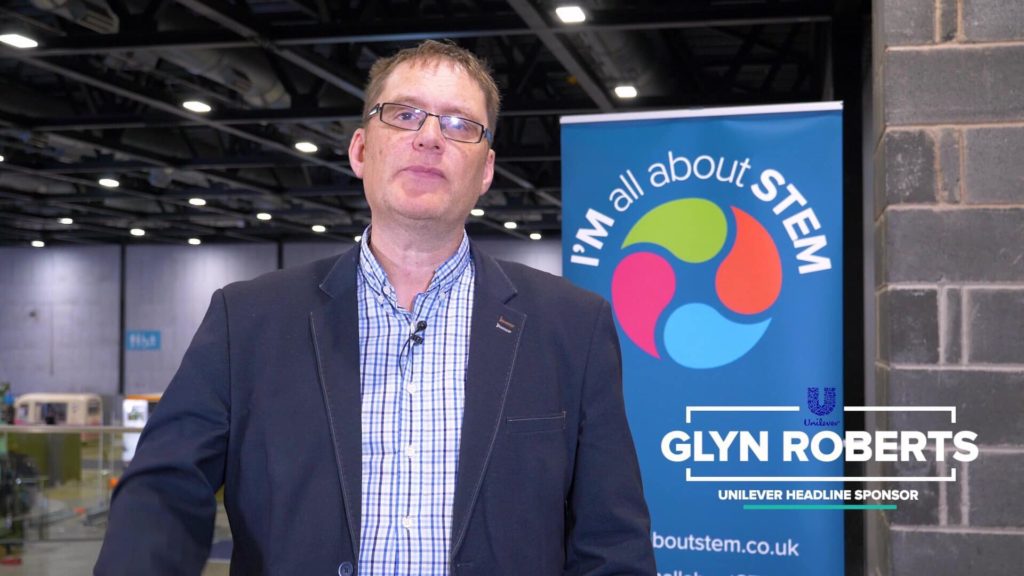 Glyn Roberts, Director R&D at Unilever said, "It's been amazing. I've seen this event grow and grow over the last four years & I'm incredibly proud of Michelle, Ali & All About STEM working to make this a flagship event for STEM in the north west of England."
For Unilever it's been another opportunity for us to showcase what we do.
I'm incredibly proud of the team that I've got here, the energy, the passion, the creativity & inspiration. It's been an absolute joy to watch the smiles on children's faces as they engage with our products & get to see the real science underpinning them.
Thoroughly enjoyed it, I can't wait for next year. Highlight of my year!"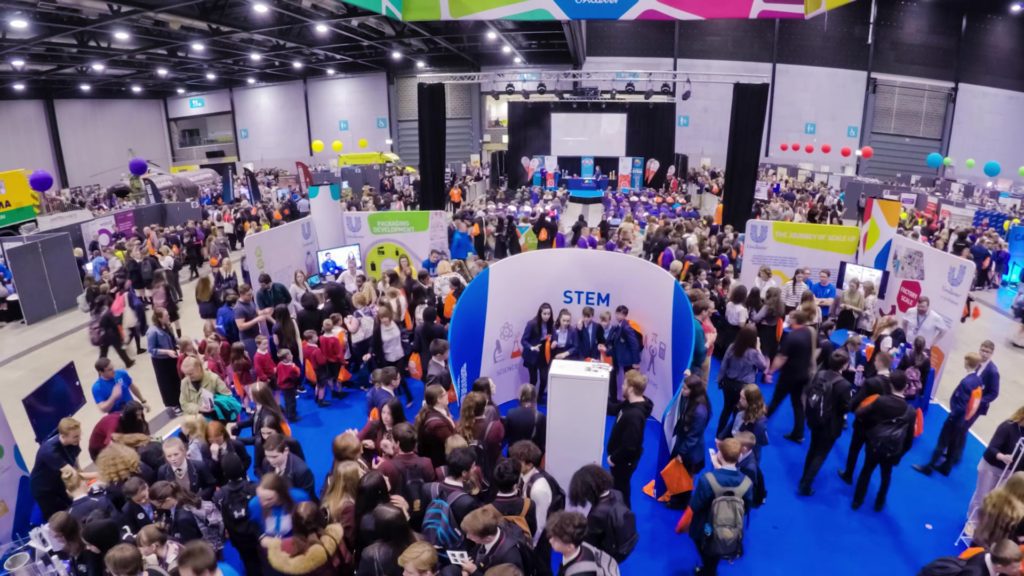 Thank you to everyone who made our 2019 event possible!
We have more event news coming soon.
Would you like to sponsor an event? Contact us…
About Red Yeti Films

"Red Yeti Films is in tune with the ever-quickening pace of technological innovation and contemporary video production methods. We can showcase your passion, your dreams and the drive that compels you to get up everyday and offer the world what it is that you are best at."
Special thanks to Red Yeti Films from Team Big Bang North West!
Big Bang North West 2019: 8000 Children Celebrate STEM!
Big Bang North West 2019: Your Fantastic Feedback!
Big Bang North West 2019: Official Images
Big Bang North West 2019: LIVE Twitter Gallery
Big Bang North West 2019: Big Bang UK Competition Winners!
Big Bang North West 2019: Unilever Inspire Thousands with Sensational & Sustainable Science

Follow All About STEM on Twitter here
Like All About STEM on Facebook
Follow The Big Bang North West on Twitter here
Like The Big Bang North West on Facebook
Images © All About STEM / Big Bang North West
Film & Images: Red Yeti Films
« Back To News