July 29th 2020
Top 10 UK STEM Blogs & Websites to Follow: All About STEM – Number 1!
A big thank you to Feedspot for naming All About STEM (that's us!) the Number 1 UK STEM Blog & Website for 2020.
Placings are awarded based on post regularity, content, site visits, social media followers and more.
This is the third year that we have been awarded the top spot and we would like to thank our amazing online STEM community of schools, supporters, businesses, partners & parents who regularly visit our site and social media channels for the latest STEM news, activities, outreach, resources, awards & events!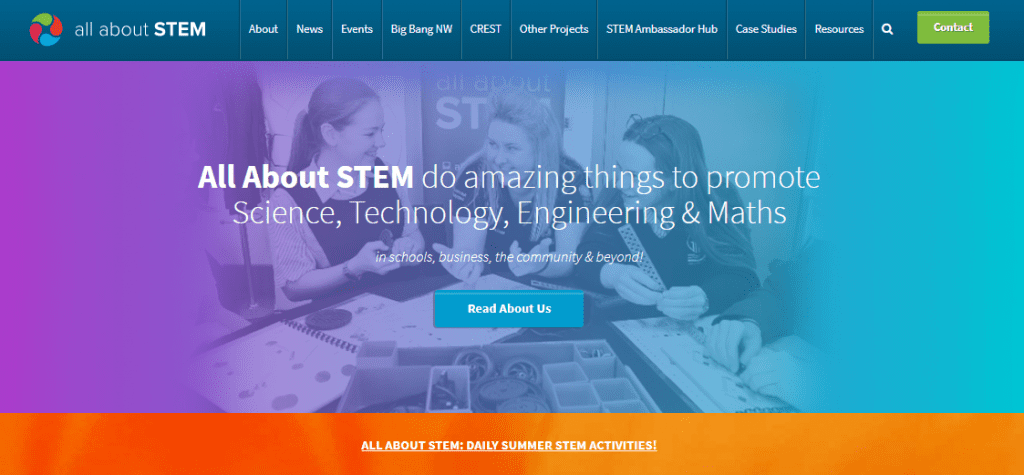 We pride ourselves in providing you with real-time, up-to-date information and inspiration every day. Our Number 1 place is thanks to you the dedicated educators, organisations, employers and parents who follow us and utilise the activities, tools and support we provide to enthuse and excite children and young people about STEM.
We hope our phenomenal STEM community continues to grow online and we can all work together to inspire the next generation.
We have so much more to come!
Team All About STEM
Visit our news section & explore our website…
Get the latest STEM news in your inbox

All About STEM: Summer STEM Activities!
Home & School Learning Resources & Activities:
All About STEM's Inspiration Station!
Science•Tech•Engineering•Art•Maths•Mind•Body
Follow All About STEM on Twitter here
Like All About STEM on Facebook
« Back To News