October 09th 2020
NEW Primary Careers Platform: Careers & Enterprise Company
Fantastic news! The Careers & Enterprise Company have joined forces with The Centre for Education & Youth to create a new Primary Careers Resources Platform.
"The site provides tools to help you broaden pupils horizons and boost their knowledge of different careers!"
Visit the platform to:
– Embed career-related learning in your school's curriculum
– Conduct career-related learning activities with your class
– Engage parents and other stakeholders in career-related learning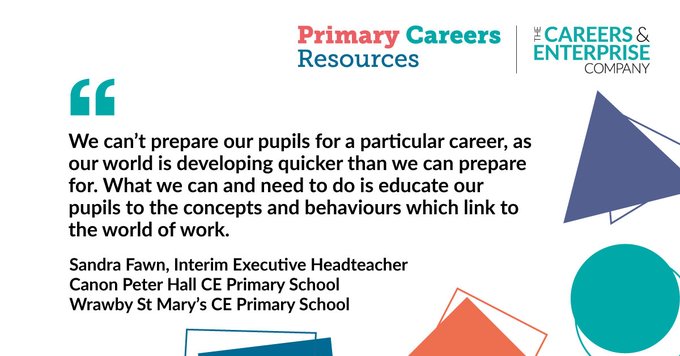 "Whether you're new to career-related learning or have been doing it for some time, our platform will help you develop an approach that will broaden pupils' horizons. The resources showcased on this Platform are free for you to download and are from organisations that have been funded to test what works at primary, as well as other trusted providers. A quiz tool, built in partnership with Skills Builder, will help you structure an embedded classroom and whole school strategy, and research papers will provide guidance on what we know about good practice."
Click here to visit the platform, you can start planning with the quiz tool or browse all of the activities and resources here.

All About STEM (All About Futures) is partnering with the Liverpool City Region Local Enterprise Partnership, Career Connect, Sefton EBP, St Helens Chamber and Wirral Chamber to deliver the Careers and Enterprise Company's Enterprise Adviser Network across the Liverpool City Region.
The Enterprise Adviser Network is a national network that looks to connect schools and colleges with employers and careers program providers, to create meaningful encounters for pupils with the world of work.
Follow All About Futures
Follow All About STEM
Follow LCR Careers Hub
Follow The Careers & Enterprise Company

Careers & Enterprise Company: My Choices Videos
All About Futures: Interactive Careers Map
CREST: CVs & Applications Webinar
STEM Ambassador Spotlights: Career Inspiration & Activities
Apprenticeships: ASK Project – Resources
« Back To News