November 20th 2020
Careers & Enterprise Company: FREE Gatsby Benchmark Tools for Schools & Colleges
The Careers & Enterprise Company offer a range of tools to help schools and colleges track and evaluate their progress against the Gatsby Benchmarks.
Here's a summary – take a look, they're FREE!
Compass+ helps you benchmark, manage, track and report on your school's careers provision.
Compass Classic helps you evaluate careers activity against the Gatsby Benchmarks.
Use Tracker to record and manage your careers plan for the year!
A go-to for all!
The CEC digital tools knowledgebase features 'how to' guides covering each area of functionality in Compass Classic, Tracker and Compass+.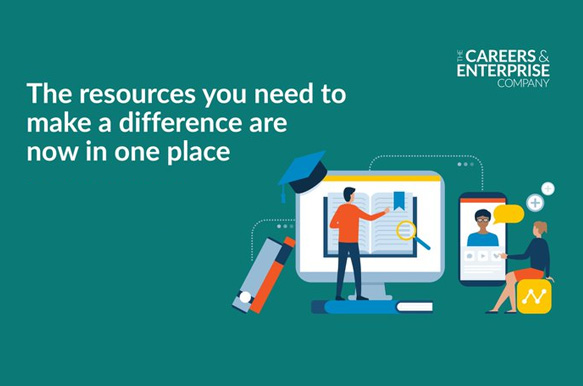 Use the Find an Activity Provider tool to locate and contact careers activity providers in your area.
The Future Skills Questionnaire is a self-assessment tool for young people. It measures the learning outcomes from career guidance.
Careers & Enterprise Company: NEW Resource Directory
Visit the Careers & Enterprise Company website
Careers & Enterprise Company: Become a Cornerstone Employer
The College Careers Community
CEC: Work It Videos

All About STEM (All About Futures) is partnering with the Liverpool City Region Local Enterprise Partnership, Career Connect, Sefton EBP, St Helens Chamber and Wirral Chamber to deliver the Careers and Enterprise Company's Enterprise Adviser Network across the Liverpool City Region.
The Enterprise Adviser Network is a national network that looks to connect schools and colleges with employers and careers program providers, to create meaningful encounters for pupils with the world of work.
Follow All About Futures
Follow All About STEM
Follow LCR Careers Hub
Follow The Careers & Enterprise Company

Careers & Enterprise Company: My Choices Videos
All About Futures Event: Career Inspiration for Young People!
All About Futures: Interactive Careers Map
CREST: CVs & Applications Webinar
STEM Ambassador Spotlights: Career Inspiration & Activities
Apprenticeships: ASK Project – Resources
« Back To News