March 10th 2021
All About STEM partner with The Royal Air Force to promote STEM careers to young people
All About STEM and The Royal Air Force have joined forces as corporate partners.
With a common goal to bridge the STEM gap and enthuse today's youth, they plan to focus on engaging learners to inspire the next generation in Science, Technology, Engineering and Maths!
The RAF Youth and STEM Team run a national programme of STEM engagement for young people aged 9-14 which is aimed at inspiring young people in the study of STEM subjects, in order to assist in addressing the associated nationwide STEM skills shortfalls.

All About STEM is known for connecting businesses and organisations with schools to promote Science, Technology, Engineering and Maths (STEM).
Together, All About STEM and The RAF have collaborated on numerous school events and celebrated and promoted The RAF 100 Youth STEM programme. Previously, The Royal Air Force has taken part in All About STEM's 'Engineering Your Future' workshops for budding engineers and has co-sponsored STEM spectaculars managed by All About STEM, inspiring thousands of children and young people!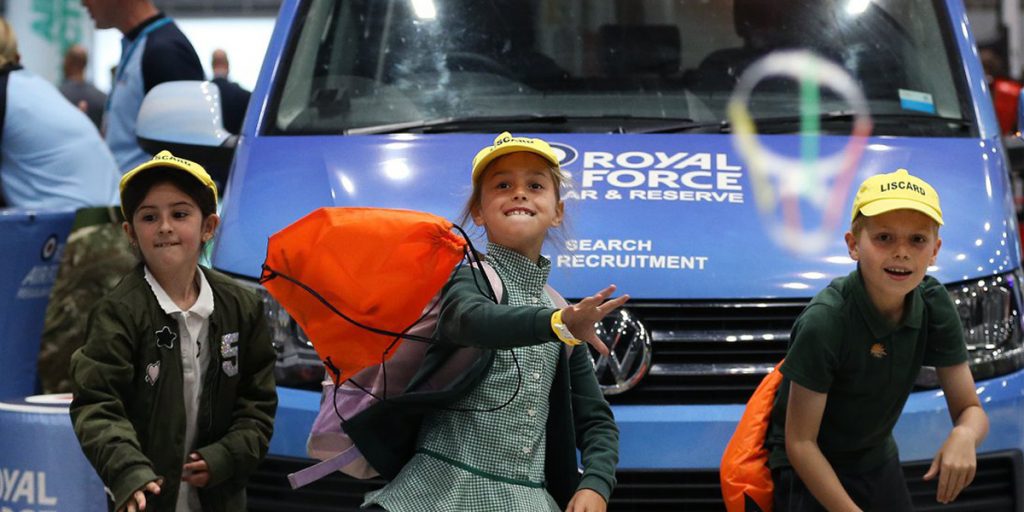 To celebrate their alliance and British Science Week, All About STEM and The Royal Air Force are launching a Space themed range of 6 Week STEM Club Resources.

"Learners can build a lunar Base Camp, land an Egg'naut, design rockets and satellites and investigate the heat of the sun with chocolate!"
All About STEM's 6 Week STEM Clubs are designed to revolutionise school STEM Clubs by supporting teachers with exciting activities so students can enjoy them on rotation via a short, fun cycle. All About STEM will be offering teacher training and online workshops on these resources soon.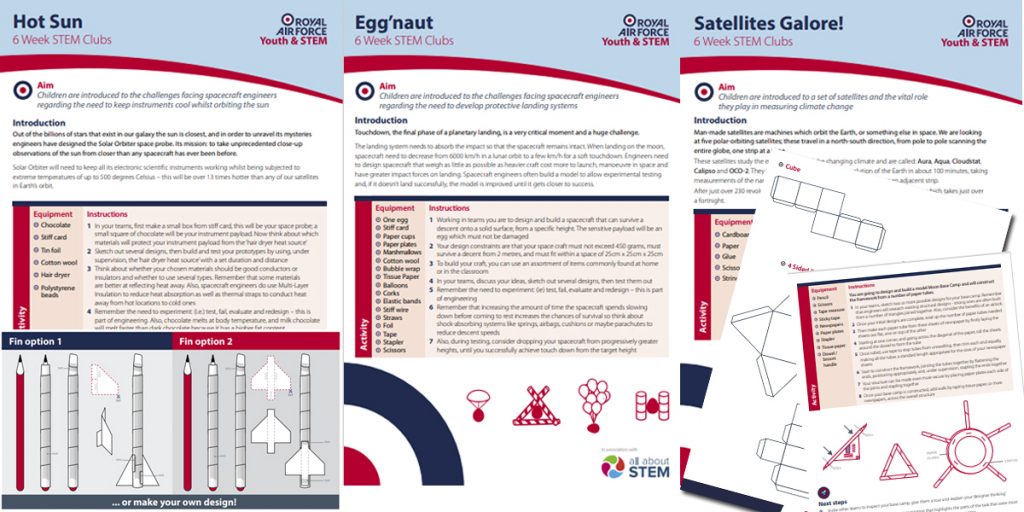 Sqn Ldr Emma Clamp, RAF Youth & STEM, said: "We are delighted to continue our partnership with All About STEM and this latest collaboration perfectly meets our aims to provide free opportunities for students to engage in STEM activities and support teachers in enriching learning. These fun, engaging activities designed by All About STEM are a great introduction to the topic of Space and will give students a base from which they can continue exploring the exciting world of STEM!"
Michelle Dow, Managing Director, All About STEM, said: "It is a pleasure to partner with The Royal Air Force, they have supported our work for many years and like us, their focus is to nurture children's passion for STEM and support and enthuse our youth. As a team, we can inspire future generations of innovators with exciting activities, interactive resources and STEM pathways so our young people can discover all of the options open to them and 'fly high' in whatever awesome career they choose. The best part of our job is that the next child to try one of our projects could become an amazing scientist, aviator or engineer – how exciting is that?!"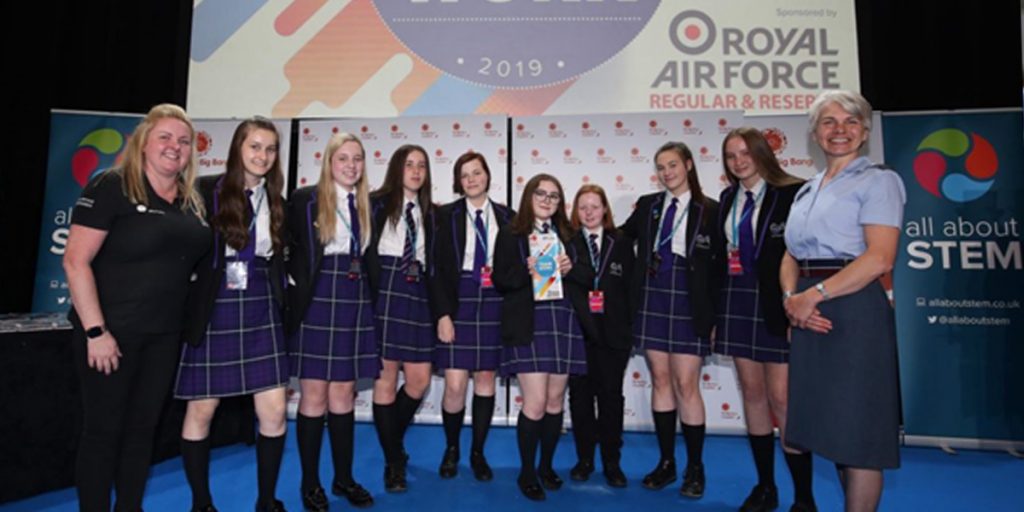 All About STEM: STEM news, resources, activities & events!

Home & School Learning Resources & Activities:
All About STEM's Inspiration Station!
Science•Tech•Engineering•Art•Maths•Mind•Body
Follow All About STEM on Twitter here
Like All About STEM on Facebook
Images courtesy of Gareth Jones & All About STEM
« Back To News