May 10th 2021
Celebrate National Numeracy Day with CREST!
This year, National Numeracy Day takes place on the 19th of May and you can celebrate with CREST!
That's right, whether you're a teacher in school or a parent at home there are plenty of ideas to excite your learners about maths!

National Numeracy has so many exciting opportunities and official activities for the big day (below) and there are numerous CREST projects that can complement these sessions to enthuse all ages.
Take a look…
CREST Home Learning Resources: Calculations, measurement & more
CREST School Projects: Star, Superstar, Discovery, Bronze, Silver & Gold

CREST Partner Resources: View numbers in a whole new way – investigate, experiment & problem solve…
Astro Pi: Mission Space Lab
IET: IET Faraday Challenge Resources
Practical Action: STEM Challenges
STEM Learning: Polar Explorer
MP Futures: Pyramids
Royal Institution: Off the Shelf Primary Masterclasses
Canal & River Trust: STEM Programme
Engineering in Motion: F1 in Schools: Development Class – national
Royal Society of Chemistry: Global Experiment with Hydrogels
BP: Ultimate STEM Challenge
(The competition is closed but the fabulous resources are still available!)
National Numeracy Day – A day of live events, free activities and fun!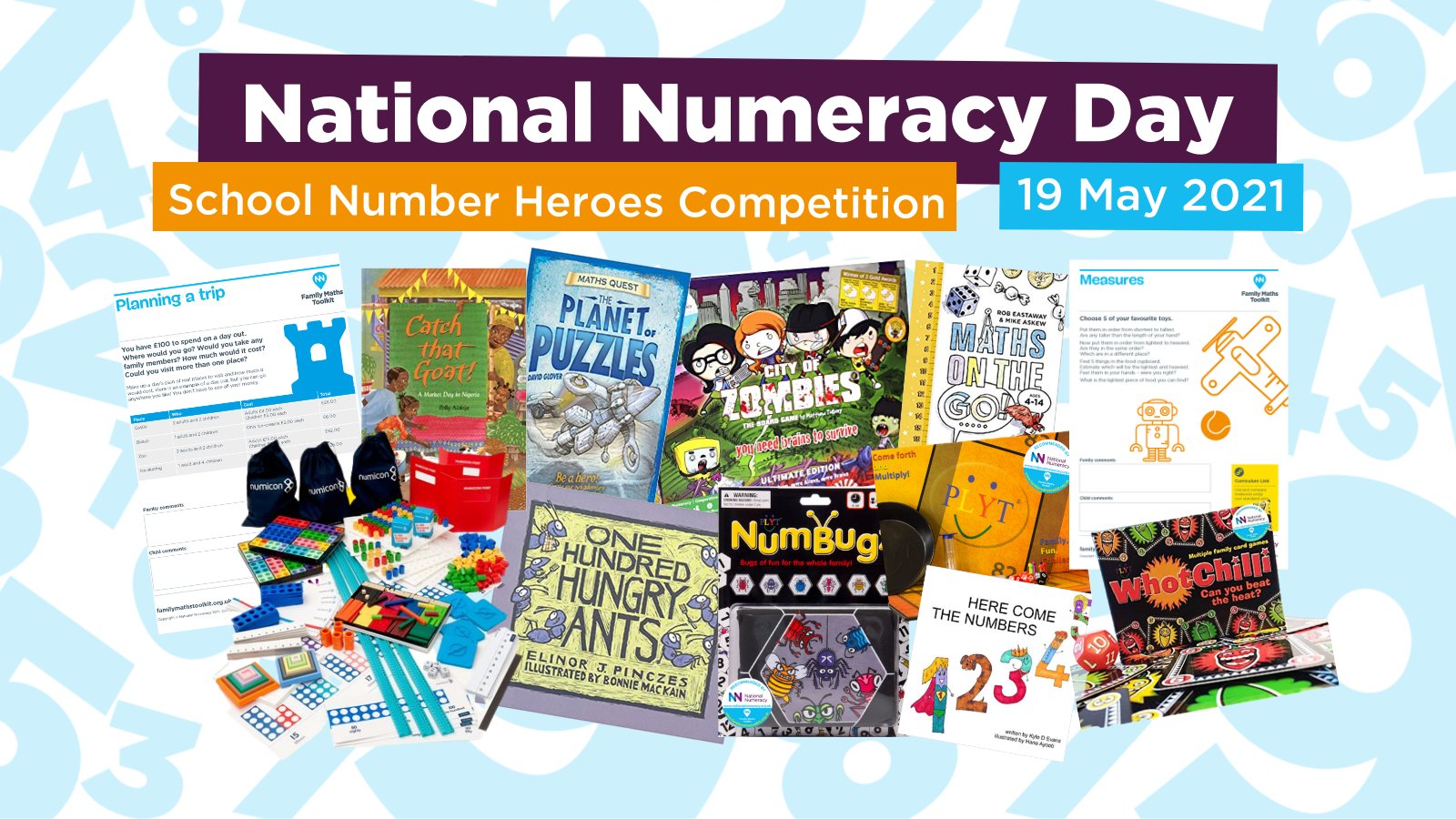 "National Numeracy Day is the UK's only annual day dedicated to everyday maths. This year our unique virtual festival, with Founding Supporter KPMG, will be packed full of practical advice from celebrities and experts, inspirational stories from real-life learners and a host of free online events and resources."
Schools Heroes Competition
Celebrity Ambassador Activities
National Numeracy Challenge
National Numeracy Day: Official Schedule
7.30am: Breakfast Club – celebrities launch the day with activities for children 
Have breakfast with celebrity ambassadors and find out about all the Numeracy Day activities and challenges they've created to get children across the UK having fun and thinking differently about numbers. 
10.30am: Work it! How to use numbers to supercharge your job search and career
How boosting number confidence can help you get the job you want and get on in the job you have.
1pm: Hated homeschool maths? How to help children love numbers (even if you don't)
Celebrities, experts, teachers and parents share their experiences and tips on how to help your children learn to love numbers – even if you don't feel confident about them yourself.
2.30pm: Money and confidence: Tips to make your money go further
How building number confidence can help you get on top of your finances, change the way you spend and plan for the future. 

As North West Regional CREST Support Organisation, All About STEM promote CREST Awards across the region and point schools & clubs to the support they need to run this amazing scheme. CREST Awards encourage students to work like scientists, researchers, engineers and designers to investigate and explore their own project ideas.
Follow All About STEM on Twitter here
Like All About STEM on Facebook
Follow CREST North West on Twitter
Follow CREST Awards on Twitter
« Back To News