June 10th 2021
ASK About Apprenticeships: Support
The (ASK) Apprenticeship Support and Knowledge for Schools and Colleges project (commissioned by the National Apprenticeship Service) works with schools and colleges to ensure they are getting the support they need to fully promote apprenticeships by ensuring they are provided with up to date information and guidance.
The ASK offer has been expanded to provide even more fantastic activities and resources, including traineeships and T-Levels as important stepping stones into an apprenticeship.
The ASK Programme offers a wide range of free support:

Face to face & online virtual activities

The face to face activities and online virtual activities are apprenticeship information sessions that are delivered by local experts (ASK Delivery Partners), on behalf of the Department for Education. These are designed to inform and inspire your students, staff and parents about apprenticeships and other vocational pathways.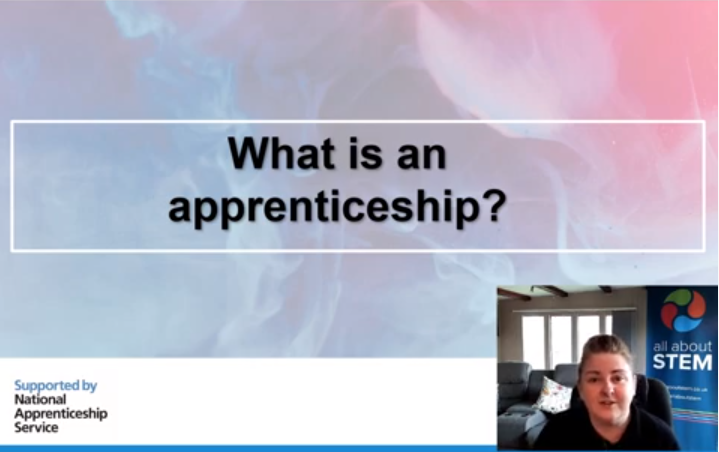 On the whole, they cover similar content but are designed flexibly in light of the pandemic so that they can be delivered virtually or face to face, as and when each is appropriate.

Online resources & teacher/careers adviser support

The online resources are provided through the Amazing Apprenticeships website. All resources are free to download and use within your school.
Amazing Apprenticeships also offer wider support for teachers and careers advisers through informative webinars, the Apprenticeship Champions Network and in providing access to employers through Vacancy Snapshot.

All resources are designed to complement and support your careers programme and the activities that you engage with through the face to face/online virtual offer.

REQUEST SUPPORT
Fill in the online form to request support in your area:
www.amazingapprenticeships.com/request-support

All About STEM has been delivering the (ASK) Apprenticeship Support and Knowledge for Schools and Colleges project since March 2017. The project is commissioned by the National Apprenticeship Service to ensure that all young people are fully informed about the brilliant opportunities that apprenticeships offer.
Follow All About STEM on Twitter here
Careers: Follow All About Futures on Twitter here
North Region ASK
Amazing Apprenticeships
« Back To News