June 17th 2021
CREST Awards: Home Learning for ages 5-19
The CREST Awards Home Learning Hub is perfect for homeschooling, homework projects or families juggling new ways of working while helping children learn throughout the day.
CREST activities are a fantastic opportunity for your children to be engaged in fun, science-based activities at home with very few resources.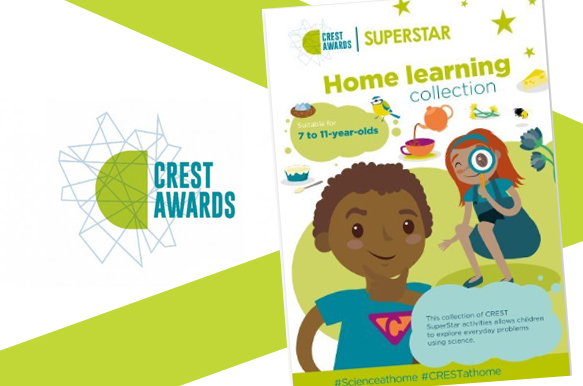 The packs have been selected to support educators in finding CREST project ideas that require little equipment and can be run outside of a lab or at home.
Projects are available for learners aged 5 – 19 and questioning & idea sheets, students guides and more are included.
Click here to view the CREST home learning projects!
Schools – CREST Awards: Choose your level
CREST Discovery: St Laurence's design their own 'Machines of the Future'

As North West Regional CREST Support Organisation, All About STEM promote CREST Awards across the region and point schools & clubs to the support they need to run this amazing scheme. CREST Awards encourage students to work like scientists, researchers, engineers and designers to investigate and explore their own project ideas.
Follow All About STEM on Twitter here
Like All About STEM on Facebook
Follow CREST North West on Twitter
Follow CREST Awards on Twitter
« Back To News