December 09th 2021
CREST Primary Projects: Superstar
CREST is a STEM enrichment programme for young people that inspires, enables and rewards open-ended project work.
Superstar projects are recommended for children aged 7-11 years and relate to broader situations that children are likely to have come across. They are presented as a collection of one-hour challenges.

A Teacher's Guide is available to download along with three Superstar booklets packed with project ideas!
You can download the resources & discover more about CREST Superstar Awards here.
If your school has students learning from home or you're looking for classroom or outdoor resources, CREST is perfect.
CREST – Full Resource Collection
CREST – Back to School
CREST at Home
NEW: Using CREST to support the primary curriculum
CREST Accredited Projects & Activities: Primary
Visit the CREST website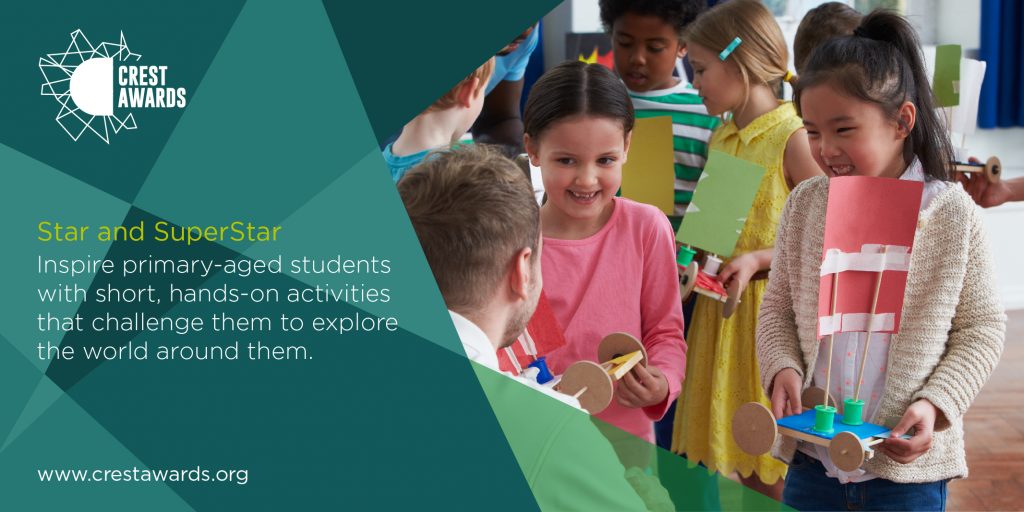 All About STEM works on lots of exciting STEM projects. As part of the STEM Learning family, we manage the STEM Ambassador Hub in Merseyside, Cheshire and Warrington, working closely with the regional Science Learning Partnerships in Merseyside and Warrington and Cheshire and Stockport. Follow STEM Ambassador Hub Merseyside & Cheshire on Twitter .
Follow All About STEM on Twitter here
Like All About STEM on Facebook
« Back To News