December 08th 2021
Zoom: Let's Play with Lego! Operational Research Society Training
Who doesn't love LEGO?
Operational Research (OR) is the science and art of using maths to solve problems and improve decision making. It's 'maths in the real world', with applications from government, retail and sports to healthcare, finance and event planning.
This session features a quick introduction to OR and the OR Society, followed by an interactive demonstration of our popular Lego Furniture Factory workshop, a fun, hands-on explanation of how OR and maths are used in real life. Finally, attendees will be told where to find all of our free teaching and volunteering resources, and how to access the support we offer teachers and volunteers.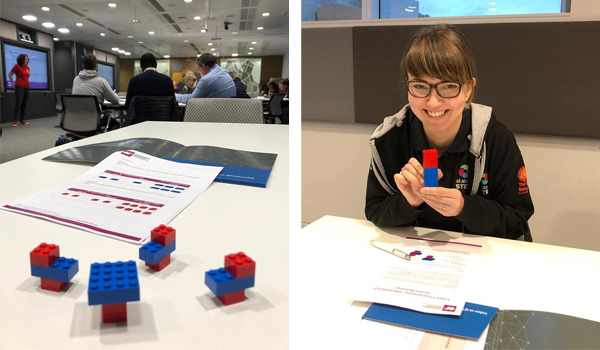 Attendees will need:
6 rectangular/2×4 Lego bricks
8 square/2×2 Lego bricks
Worksheet to be provided/pen and paper
Event date: Wednesday 26th January 2022 – 4:30 pm
Suitable for: All ambassadors, schools, secondary schools, sixth form or FE provision, STEM Ambassadors, teachers & primary schools

All About STEM works on lots of exciting STEM projects. As part of the STEM Learning family, we manage the STEM Ambassador Hub in Merseyside, Cheshire and Warrington, working closely with the regional Science Learning Partnerships in Merseyside and Warrington and Cheshire and Stockport. Follow STEM Ambassador Hub Merseyside & Cheshire on Twitter .
Follow All About STEM on Twitter here
Like All About STEM on Facebook
« Back To News