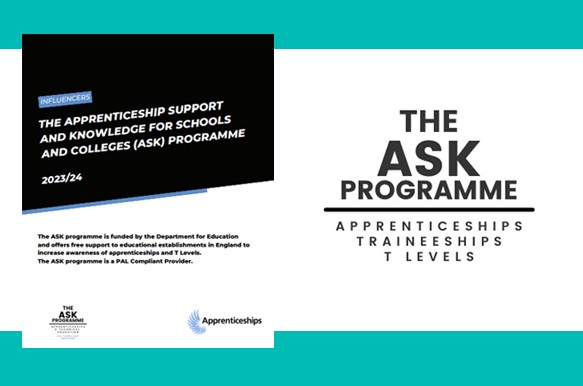 November 16th 2023
Apprenticeships Support for Schools & Colleges: FREE Full-Day (ASK)
We're looking forward to visiting our schools and colleges to offer ASK support!

The ASK Programme is available again this year and we are eager to continue to support apprenticeship and T Level education for students. ASK is fully funded by the Department for Education so there is no cost to schools or colleges to access the support, and the programme is also a PAL compliant provider. 

ASK offers a range of activities for KS4 and KS5 students. If you would like to book an activity at your school or college, please get in touch to arrange a planning meeting to discuss how best we can support your students (this must take place prior to the activity date). 

Full Day Support

To maximise impact, this year we are prioritising a 'full-day' model for in-person activities, where multiple sessions are delivered throughout the school day (for example, an assembly in the morning followed by a registration session, followed by an application session). This can be with multiple groups and year groups across the day and the sessions can be tailored to suit the needs of the students. 
Schools and Colleges in Cheshire, Wirral, Knowsley and Warrington can contact us via [email protected] to get involved!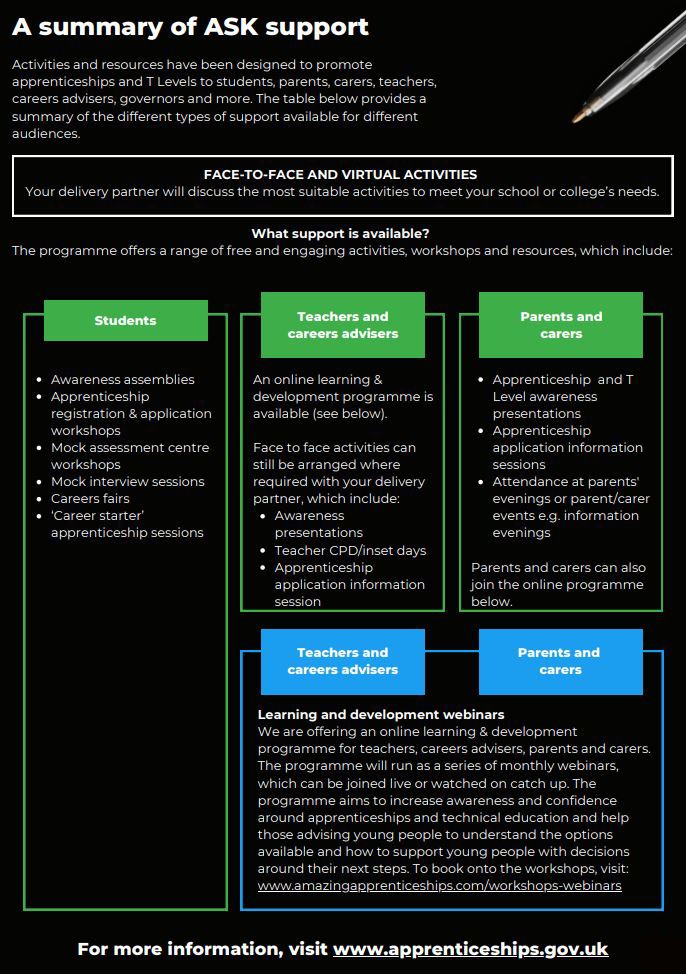 All About STEM has been delivering the (ASK) Apprenticeship Support and Knowledge for Schools and Colleges project since March 2017. The project is commissioned by the National Apprenticeship Service to ensure that all young people are fully informed about the brilliant opportunities that apprenticeships offer.
Follow All About STEM on Twitter here
Careers: Follow All About Futures on Twitter here
North Region ASK
Amazing Apprenticeships
« Back To News