August 20th 2014
University of Liverpool: The Big Bang North West 2014
We are overjoyed that The University of Liverpool has featured The Big Bang North West 2014 on their website and social media.
Staff and students from the Institute of Infection and Global Health engaged hundreds of pupils from across the region with the science of influenza and it was no surprise their audience was great, their stand was so much fun!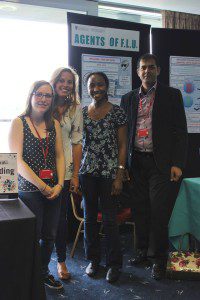 A spokesperson from the institute said: "The fair gave pupils the chance to meet real scientists and engineers from local industry and universities and the chance to experience the fun and excitement of Science, Technology, Engineering and Maths (STEM). We had a great time!"
Here's just one influenza pompom as made by hundreds of pupils at The Big Bang North West 2014. The two different colours represented haemagglutinin and neuraminidase.
We loved them so much, we have ours in the MerseySTEM office for keeps!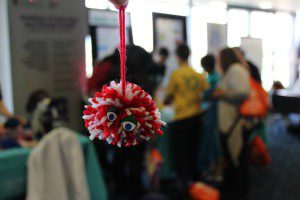 Take a look at The University of Liverpool Big Bang North West feature here
The Institute of Infection and Global Health have a Big Bang North West Gallery here
Do you want your class to The Big Bang North West 2015?
Express your interest here… it's FREE!
Relive The Big Bang North West here
Follow MerseySTEM on Twitter here
Follow The Big Bang North West on Twitter here
Like MerseySTEM on Facebook
« Back To News