April 28th 2015
Primary Schools: Get Involved with Denteeth!
Denteeth is a new oral health educational resource for the general public. Their main product, currently being developed, is a new oral health mobile app for children 3-11 years, which aims to motivate, educate and make brushing more fun. Their app is unique, as it offers real rewards of value to children, for demonstrating positive oral health behaviour.
The team are currently creating a network of dental students to visit primary schools within Liverpool, and hopefully the UK. They plan on delivering oral health talks to increase awareness and increase positive oral health behaviour.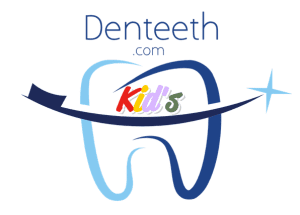 Now is the time to get involved! Want to know more? Here's our Q and A with Denteeth. It gives you all the information you need along with their web links.
What is Denteeth.com?
Denteeth.com is a global brand aimed at improving oral health. Our core aim is to focus on changing oral health for the better, through education and reward. Denteeth.com is the brand, under which we aim to have different projects to deliver prevention and education to members of society who need this the most.
Our website is full of factual information, our 'Advice centre' has useful FAQ's for adults and children with answers derived from evidenced based resources, such as the Department of Health's toolkit. In addition, we have our blog that features some of the UK's most creditable, award winning, dental professionals including Dr Richard Field and Dr James Russell from TV's embarrassing bodies and much more. Our blog is designed to offer oral health information, tips and useful guidance to the public for free.
Our new product- Denteeth.com's oral health app for Kid's
The concept has been acknowledged by the British Society of Periodontology, for the educational benefit this will have towards preventable periodontal disease.
Our first product, currently being developed, is Denteeth.com's mobile and tablet app for Kid's. We have been in talks with global oral manufacturers such as GSK, Oral B, and currently working with TePe and UK based toothbrush manufacturer Rockabilly kids in our early stages of research and development to gain essential market research data.
Who is it for?
Currently, the app is suited to children under the age of 11 years. It acts as an adjunct to the dental care professional's advice and forms an incentive to maintain a correct oral hygiene regime. The information used is derived from evidenced-based guidance.
How is this unique?
Not only does our app teach and educate children about the importance of oral health and hygiene but makes the experience fun and rewarding! Children love to be rewarded for good behaviour, whether that be with stickers or their favourite toys, and we believe that good behaviour deserves good rewards!
We aim to offer a world first in oral healthcare as no other oral health app rewards their users, with items of real value. Denteeth.com sincerely believes that by applying the principle of positive reinforcement, and rewarding good oral health behaviour, preventable, dental conditions can be reduced.
For Denteeth's website and social media links, click here…
THE BIG BANG NORTH WEST 2015 – CLICK TO BOOK YOUR PLACES!
Follow MerseySTEM on Twitter here
Follow The Big Bang North West on Twitter here
Like MerseySTEM on Facebook
« Back To News