April 23rd 2015
TeenTech Event – 20th May 2015: Book now!
TeenTech is a highly interactive event designed to inspire young teenagers and their teachers about the contemporary world of Science, Engineering and Technology.
The event takes place on Wednesday the 20th May 2015 9.15am – 2.45pm at Glyndŵr University.
Maggie Philbin, TeenTech Founder and Tomorrow's World presenter will host this prestigious event which is now in its second year in North Wales.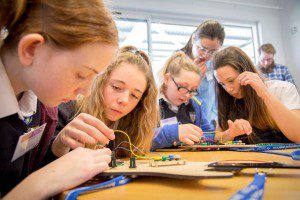 TeenTech gives Y8/ Y9 students and teachers the opportunity to try their hand at experiments, to handle leading edge technology and, most importantly to spend time with the Engineers, Technologists and Scientists influencing their 21st century lives.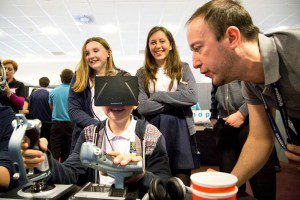 It's a powerful intervention just before students make GCSE subject choices, dispelling gender stereotypes and shifting perceptions of careers teenagers may have considered "difficult", "geeky" or "boring".
The event is lively but very carefully organised. Students move in small groups, led by an industry "Ambassador" through the Innovation Zone, Insight Exhibition and Challenge Zones.
Not to be missed this one!
Click the link below to download further information:
TEENTECH DAY INFORMATION
Contact Hannah Hammond on 0117 936 2213 to book your place.
Email: [email protected]
THE BIG BANG NORTH WEST 2015 – CLICK TO BOOK YOUR PLACES!
Follow MerseySTEM on Twitter here
Follow The Big Bang North West on Twitter here
Like MerseySTEM on Facebook
« Back To News