October 26th 2015
Engineering Your Future 2015: A STEM Ambassador's View
PhD student and STEM Ambassador Rebecca Donnelly, shares her experiences from our Engineering Your Future event.
On 16th October, I attended the Engineering Your Future event that was held at Liverpool Football Club as a STEM ambassador. After a cup of tea and a chat with the other ambassadors, we were assigned a group of 25 students for the day. I stuck with my group through the day and attended workshops run by different engineering companies with them.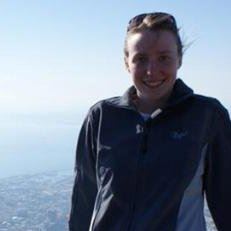 First up for us was Astra Zeneca. After a short talk on biomedical engineering and vaccines, the students were challenged to build a balloon powered cars. Unfortunately, none of the teams in my group managed to get their cars to move more than a couple of centimetres, perhaps because it was still early! Luckily the group's moral was unaffected and we cheerily moved on to the next workshop, run by Aecom.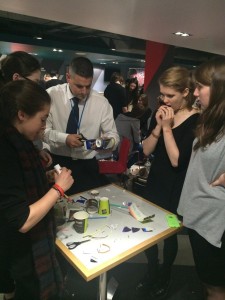 Here, we got a talk by two graduate engineers about careers in civil engineering and some local projects that the engineers had worked on. The students were then set the challenge of designing a new bridge over the river Mersey – a real project that Aecom is working on. There were a couple of students in my group who were considering becoming civil engineers and they jumped straight into the project, carefully considering things like materials and locations. Once the bridges were designed, the group moved on to Essar.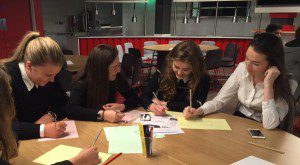 Essar are an oil and gas company and after a short introduction, the students were told about a real oil spillage that occurred at one of their plants. The students were given example valves from oil containers and each table was assigned an engineer. They had to work together to quiz the engineer and identify the cause of the spillage. This gave the students a chance to speak to the engineers and find out what day to day life is like for an Essar Engineer.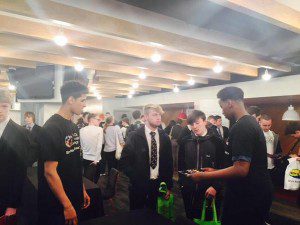 After lunch, my group were given time to attend the market place. This was a careers fair style set up where companies from all over the country had stalls with information about the work they do. I wandered round myself, chatting to the engineers manning the stalls when they weren't busy. It was really interested to hear about different types of engineering, some of which I didn't know existed before the fair!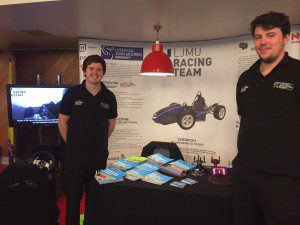 After the fair, my group headed over to a talk from ESR Technologies about what the role of a safety engineer. By this point, some of the students in my group started to quiz me about my PhD and how I got there. Hopefully I gave them a little insight into university life and further education options, as well as career options that come with a Maths degree. The final workshop of the day was from Atkins Global. Three engineers talked about their roles in the nuclear sector and how they got there. The students then had a play on some nuclear safety games that had been set up to show the students some of the personal protective equipment used its importance in the nuclear industry.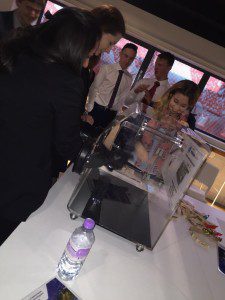 Overall, the EYF event was a great day out both for me and for the students who attended. I'm already looking forward to helping out with next years!
Find out more about Rebecca here…
Become a STEM Ambassador
Feature: Engineering Your Future Liverpool
Relive Engineering Your Future 2015 in pictures here…
Request a STEM Ambassador for your school!
Follow MerseySTEM on Twitter here
Follow The Big Bang North West on Twitter here
Like MerseySTEM on Facebook
« Back To News