June 28th 2016
The Big Bang North West 2016: Headline Sponsor – AstraZeneca: Molecules into Medicine Activities
In March we were overjoyed to announce that AstraZeneca (Liverpool) would be returning as our Headline Sponsor for The Big Bang North West 2016. We're excited to reveal the amazing list of activities their STEM-sational team will be bringing to the event!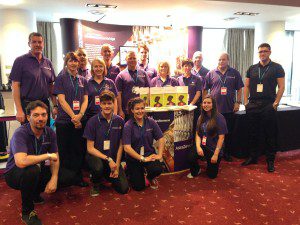 AstraZeneca were so proud of everything we achieved together in 2014 & 2015, that they want to make 2016's event at the new Exhibition Centre Liverpool, even BIGGER AND BETTER – just like us!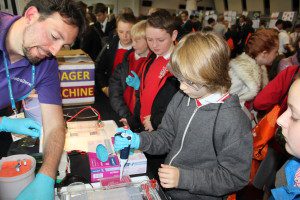 "Visit AstraZeneca at The Big Bang North West and you can use infrared cameras to detect electrical faults, have a go at vibration analysis, chemistry, laboratory activities and much more. You can also try out our cleanroom gowns & experience virtual reality in the workplace!"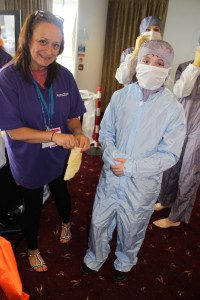 AstraZeneca is a global pharmaceutical business with three large sites in the Northwest that produce medicines for patients around the world. They are dedicated to achieving better health for all and promoting STEM education and careers to young people.
Along with their headline sponsorship, their awesome activities and exhibiting at the event, AstraZeneca have produced a booklet of AZ fascinating facts. It's an interesting read for anyone interested in their work and a fantastic resource for those attending The Big Bang North West! Take a look…
Click here to download AstraZeneca Molecules into Medicine North West
Simon Willocks of AstraZeneca in Liverpool said: "We want the event to be a big success and to spread the word about the exciting career opportunities that exist for those who study science, technology, engineering and mathematics."
AstraZenaca – Headline Sponsor: The Big Bang North West 2016!
AstraZeneca put the BIG in The Big Bang North West 2015!
Click here to take a look at our AstraZeneca Big Bang North West Gallery…
The Big Bang North West 2015: A Teacher's View…
Relive The Big Bang North West 2015 in pictures…
AMAZING NEWS! THE BIG BANG NORTH WEST IS NOW FULLY BOOKED!
If you were hoping to book, DON'T PANIC!
Contact [email protected] to be added to our waiting list.
« Back To News