September 05th 2016
6th October 2016: Big Bang at School Day – Countdown's Rachel Riley visiting Merchant Taylors' Girls' School
We are excited to announce that All About STEM will be facilitating another of our amazing Big Bang at School Days!
On Thursday the 6th of October 2016, Merchant Taylors' Girls' School will be hosting the event aimed at female Year 10 pupils. There will be a careers fair, activities and key note speakers including Countdown's Rachel Riley!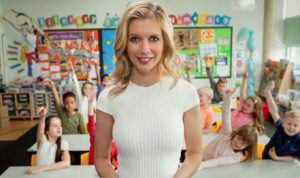 The aim of this event is to inspire young women wishing to study STEM based subjects, by demonstrating the wide range of academic disciplines and careers available in this area.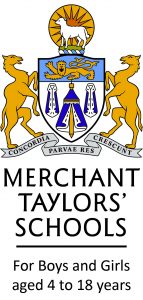 The keynote speaker, Countdown's Rachel Riley will give a motivating presentation on the importance of women in STEM and the opportunities available to those who study STEM based subjects. Rachel champions STEM learning and careers both in person and on television.
The careers fair will enable students to talk to leading universities and companies about studying STEM and their career options.
A wide range of companies such as Land Rover, Amec, Unilever and Sellafield will provide an exciting insight into potential career paths. Other guest speakers include Dr Anna Slater and Dr Melanie Windridge.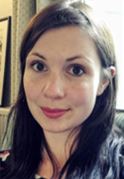 Anna is a chemistry graduate who carries out research into new materials. She has worked on nanotechnology, robotic synthesis and organic chemistry. She loves variety, challenges and opportunities that a career in science offers.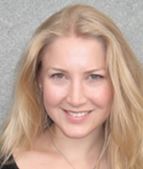 Melanie is a physicist, lecturer and writer. She has travelled the world, worked in fashion, gained a doctorate in fusion energy, made inventions, appeared on TV, climbed mountains and written books.
Following Melanie's journey from school to present day, she will highlight the numerous opportunities for exciting and fulfilling careers available to those with a science and maths skill.
Local schools who would like to attend this event can book here…
It's going to be STEM-sational!
We'll be covering the day LIVE on Twitter here…
Would you like to host a Big Bang at School Day? We can help!
Click here to find out more…
Official Gallery: Thousands of children inspired at The Big Bang North West 2016!
Express your interest for The Big Bang North West 2017!
Big Bang North West 2016: The Movie
The Big Bang North West 2016 Gallery: Behind the Scenes
The Big Bang North West 2016 Gallery: BBNW LIVE TWITTER 'TRENDING' NATIONALLY!
Headline Sponsors AstraZeneca 'Heat Up' The Big Bang North West
Big Bang UK Young Scientists & Engineers Competition: Winners & Awards
The Big Bang North West 2016: Booming Online!
The Big Bang North West 2016: Your Amazing Feedback!
The Big Bang North West 2016: A Teacher's View

« Back To News