November 29th 2016
Tomorrow's Engineers Week: Lottie Doll Engineering Tour with WES!
During Tomorrow's Engineers Week, members of the Women's Engineering Society Council and Young Members Board took their Lottie's STEM themed robot doll on a tour to show what an engineer does day-to-day.
Lottie Doll visited companies including Instron, Airbus, Scottish Power and The Smallpeice Trust and travelled to Egypt and Germany!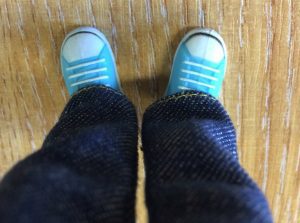 During her adventures, she also got involved in some sensational twitter campaigns including #9percentisnotenough, #ILookLikeAnEngineer and #WeAreMoreThanShoes.
Find out more via #LottieTour on Twitter… Lottie is inspiring young girls everywhere, take a look!
The Big Bang North West: Express your interest for our 2017 event!
Official Gallery: Thousands of children inspired at The Big Bang North West 2016!
The Big Bang North West 2016 Gallery: BBNW LIVE TWITTER 'TRENDING' NATIONALLY!
Headline Sponsors AstraZeneca 'Heat Up' The Big Bang North West
The Big Bang North West 2016: Booming Online!
The Big Bang North West 2016: Your Amazing Feedback!
The Big Bang North West 2016: A Teacher's View

« Back To News