April 03rd 2017
All About STEM Spotlight School: Bishops' Blue Coat visit US Space Camp!
Fantastic news from one of our sensational STEM Spotlight Schools! Two students from Bishops' Blue Coat High School had an out of this world experience when they attended US Space Camp!
Joachim Jones and Cerys Jones along with their teacher, Stephen Moffatt,  visited the US Space and Rocket Centre in Huntsville, Alabama to attend a science, technology, engineering and mathematics camp which was fully funded by aerospace company Northrop Grumman.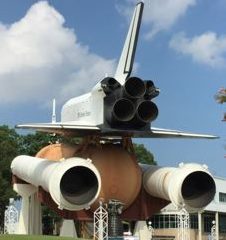 Joachim says the experience has made him passionate about pursuing a career in engineering in America "I am so grateful to both Bishops' High and Northrop Grumman for making my dreams a reality. I have made some great friends and feel the whole experience will shape my future for the better".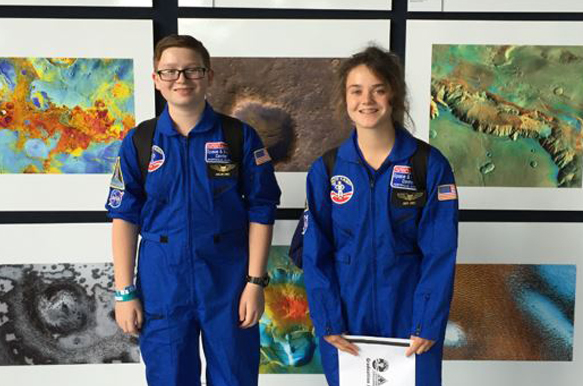 Cerys stated, "The whole experience was out of this world, the people and the places were really cool. We got to meet a real life astronaut and see the rocket which took Neil Armstrong to the moon! This trip has inspired me in loads of different ways enjoying a once in a lifetime opportunity to make new friends overseas".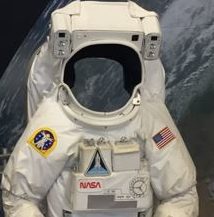 Mr Moffatt, Head of ICT & Learning Technologies selected the students after they underwent an intense selection process including group work activities and a panel interview said "I think experiences Cerys and Joachim had at Space Camp will be invaluable and they will have memories that last a lifetime, such as going up in 1/6 gravity or commanding a space shuttle orbital mission. Both will be excellent role models for Bishops' students and their peers".
What an unbelievable experience, we can't wait to share more from this Spotlight School! Check out their adventures and achievements below…
All About STEM: STEM Spotlight School – Bishops' Blue Coat
All About STEM: Bishops' Blue Coat explorers take a Google Expedition!
Is your school STEM savvy? Let us know, we'll spread the word!


The Big Bang North West: BOOK NOW for our 2017 event!
Big Bang North West 2017: Headline Sponsor AstraZeneca!
Official Gallery: Thousands of children inspired at The Big Bang North West 2016!
The Big Bang North West 2016 Gallery: BBNW LIVE TWITTER 'TRENDING' NATIONALLY!
The Big Bang North West 2016: Booming Online!
The Big Bang North West 2016: Your Amazing Feedback!
The Big Bang North West 2016: A Teacher's View
Follow All About STEM on Twitter here
Like All About STEM on Facebook
Follow The Big Bang North West on Twitter here
Like The Big Bang North West on Facebook
« Back To News