April 13th 2017
WOW! All About STEM partner with Women of Wearables: Workshop Competition!
Let's here it for the girls! All About STEM are overjoyed to be partnering with Women of Wearables (WoW), the first UK and European organisation that supports and connects women in wearable tech, fashion tech, augmented reality and virtual reality.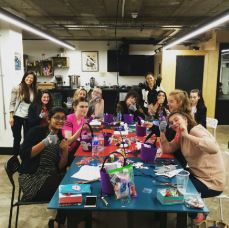 Women in Wearables mission is to encourage more women and diverse teams to participate in building hardware and software products as designers, product managers and developers or being founders of their own companies, as well as create more jobs for women in STEM.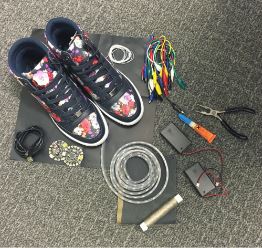 WoW supports its growing community of women and girls in the tech space through monthly meetups, panels, mentorship and collaboration with its partners and communities worldwide. WoW also delivers workshops to girls between the ages of 10-18 to make their own wearable and e-textiles projects. Through this, WoW helps the gender and diversity gap that is apparent in this industry and encourages and inspires young girls to choose STEM subjects for a career.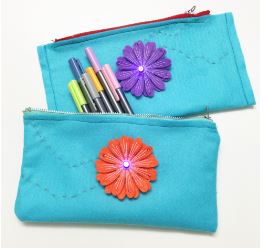 "Women of Wearables are excited to partner with All about STEM in encouraging more girls to enter the wearable tech and STEAM industry. Our aim is to equip girls with the skills they need to reduce the gender gap in these industries and show them how intangible skills such as coding can be converted to making a tangible product like wearables using e-textiles. We are positive we can achieve our goals through mutual collaboration with schools and our networks!"- Marija Butkovic and Michelle Hua, Co-founders and Directors of Women of Wearables.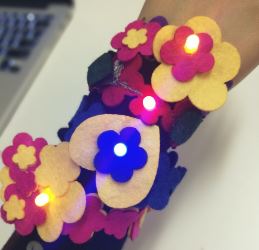 All About STEM Managing Director, Michelle Dow – "There's a skills gap in the region we need to fill and we need to equip our young people for that and inspire them – that's our aim in everything we do."
"We believe in engaging young people on many different levels; via events, workshops, in school, outside of school, parents' evenings and more. Girls and boys love fashion and technology and these amazing Wow workshops combine so many subjects and encourage experimentation and creativity along with building technical skills. The confidence gained from one 'I did that' moment is invaluable! By sparking their interest, girls who have a go could consider STEM as a future career. There are so many awesome opportunities out there for us to share… and in true All About STEM style, these workshops are so much fun!"
In celebration of our partnership, Women of Wearables are giving away 2 free tickets for their beginners' wearable tech workshop to members*.
The beginners' workshop is an introduction to circuitry by working with conductive thread and LED lights to create a light up bracelet!
The wearable technology industry is still a reasonably new industry, so Women of Wearables are giving you chance to learn about wearables and teach you how to create your very own LED light up bracelet!  Once you learn how to make the bracelet, you will be inspired to bring wearables into your classrooms to teach your students!
Enter here for your chance to win a ticket!
*Workshop to take place in Bury on Saturday 27th May 2017 at 1pm.
*For teachers and teaching assistants only.
More details on the beginners' wearable tech workshop here…


The Big Bang North West: BOOK NOW for our 2017 event!
Big Bang North West 2017: Headline Sponsor AstraZeneca!
Official Gallery: Thousands of children inspired at The Big Bang North West 2016!
The Big Bang North West 2016: The Movie!
The Big Bang North West 2016: Your Amazing Feedback!
The Big Bang North West 2016: A Teacher's View
« Back To News