June 16th 2017
Big Bang North West: Jaguar Land Rover – Mini-bots & the Range Rover Evoque's 6th birthday!
We are overjoyed to announce that Jaguar Land Rover Halewood will be exhibiting at The Big Bang North West. We can't wait to try out their mini-bots!
Jaguar Land Rover's 'Inspiring Tomorrow's Engineers' programme brings engineering and manufacturing careers to life in partnership with schools and colleges.
"Our Education Business Partnership Centre at Halewood Operations offers school tours, classroom activities and work placements for thousands of students each year.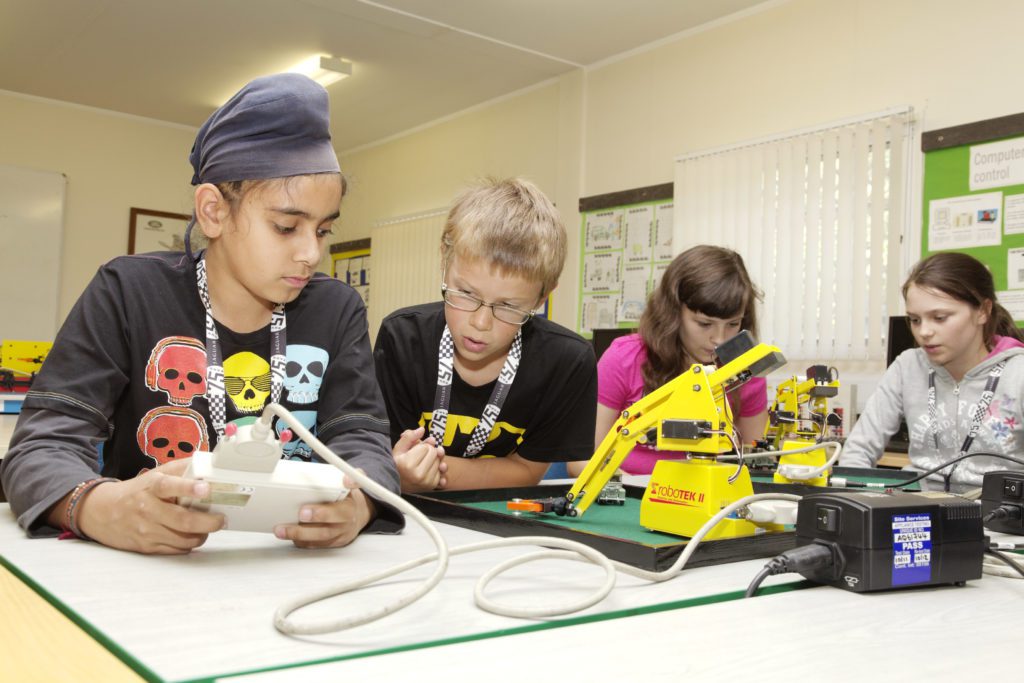 "Visit our stand at The Big Bang North West to test your skills controlling and manipulating miniature robots, which are similar to those we use on the production line. Our apprentices will be running hands on activities which demonstrate some of the skills they learn during their training and you'll also be able to see a brand new Land Rover Evoque Convertible they've helped produce at the plant."
JLR Halewood celebrate Range Rover Evoque's 6th birthday!

An Evoque Convertible will be at the JLR stand so visitors can take selfies and join in the celebrations for #Evoque #birthday @JLRHalewood @JLR_News – the best post on the day will win a goody bag from the Land Rover Experience Halewood shop. Jaguar Land Rover be giving out free goody bags to the first 6 young people who visit their stand, take a selfie with Evoque and tag @JLREducation.
Apprenticeships
JLR is the biggest provider of automotive apprenticeships in the UK, with numbers greater than the combined apprenticeships of all other UK automotive manufacturers put together. They led the development of Trailblazer apprenticeship standards and were one of the first UK companies to implement them. They have recruited 930 apprentices have joined over the past five years
A team of their apprentices and ex-apprentices will be at their stand all day to answer any questions and give an insight into how the apprenticeships are structured.
Education
More than 6,000 young people visited JLR Halewood's Education Centre last year to learn about engineering and the world of work. The Education Centre is running some great summer school activities in July and August. Pick up a leaflet at the JLR stand.
Jaguar Land Rover on Twitter: @JLREducation @JLRHalewood @jlr_news @jlrcareers
LIMITED TIME ONLY: Book your school group now for The Big Bang North West!

Big Bang North West 2017: Headline Sponsor AstraZeneca!
Official Gallery: Thousands of children inspired at The Big Bang North West 2016!
The Big Bang North West 2016 Gallery: BBNW LIVE TWITTER 'TRENDING' NATIONALLY!
The Big Bang North West 2016: Booming Online!
The Big Bang North West 2016: Your Amazing Feedback!
The Big Bang North West 2016: A Teacher's View
Follow All About STEM on Twitter here
Like All About STEM on Facebook
Follow The Big Bang North West on Twitter here
Like The Big Bang North West on Facebook
« Back To News