June 23rd 2017
Big Bang North West: MUST SEE – VEX Robotics CONFIRMED!
Awesome news! VEX Robotics will be returning to The Big Bang North West 2017!
Robots are everywhere – in factories, our homes and even on our roads. Understanding robotic systems, mechanisms, sensors and programming is vital for many STEM related careers and this is exactly what VEX is all about!
"Get hands on with some of the amazing robotic creations from VEX! We have a self balancing robot, 'Simon Says' and the amazing Ike!"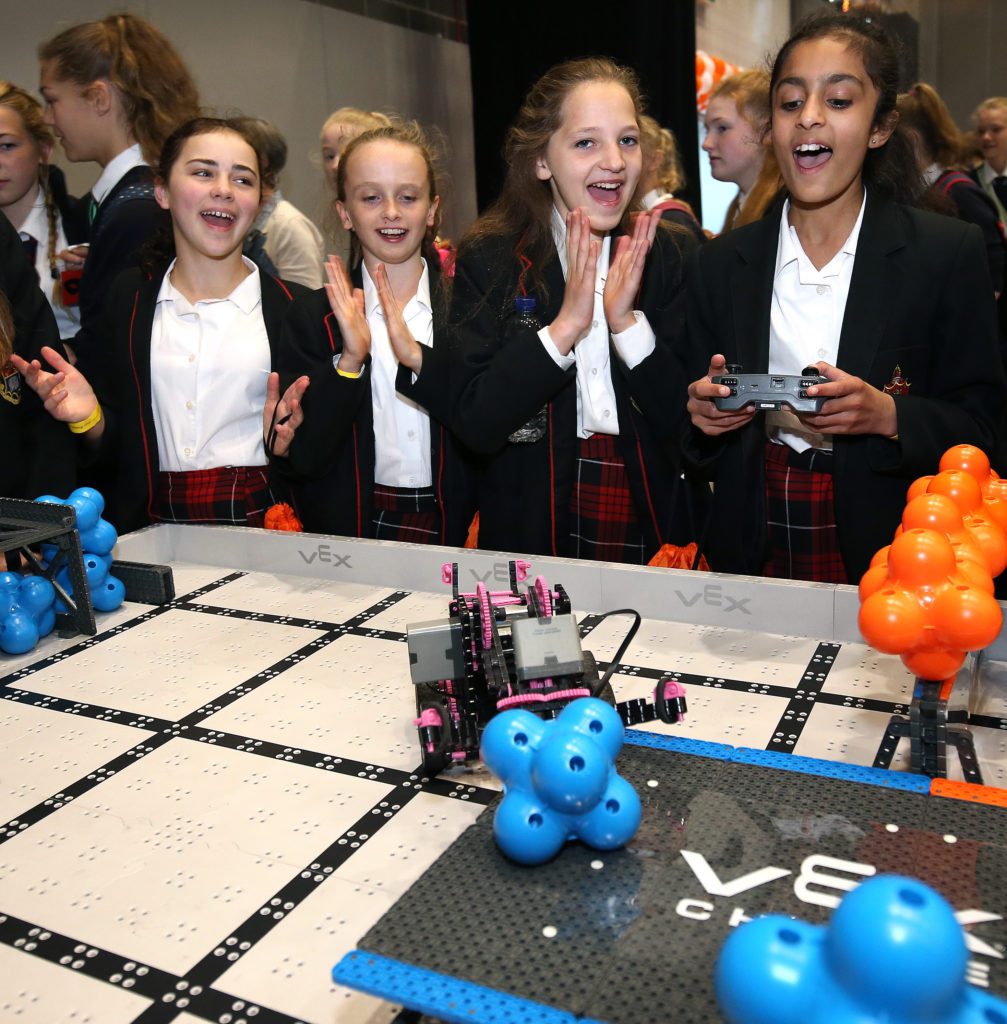 The VEX Robotics team promote STEM via their user-friendly, educational and interactive kits.
VEX Robotic kits are made up of modular robotic parts that allow children to design and create an infinite number of robots. VEX systems are widely used in schools because of their durability, high quality and educational material. Here at All About STEM, we use VEX kits for our School Robotics Challenge and their stand at the Big Bang North West is always so much fun and packed with excited visitors battling bots!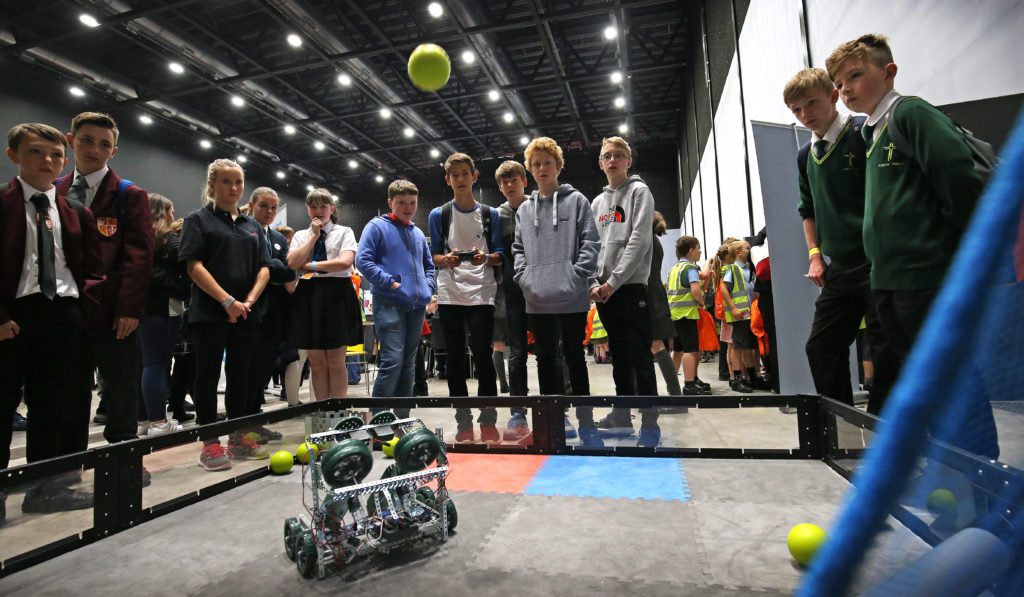 Did you know that VEX has over 18,000 robot battling teams worldwide?! Visit their stand at the Big Bang North West to find out more…
The Big Bang North West: BOOK NOW for our 2017 event!
VEX Robotics website
VEX on Facebook
VEX on Twitter

The Big Bang North West 2017
Big Bang North West 2017: Headline Sponsor AstraZeneca!
Official Gallery: Thousands of children inspired at The Big Bang North West 2016!
The Big Bang North West 2016 Gallery: BBNW LIVE TWITTER 'TRENDING' NATIONALLY!
The Big Bang North West 2016: Booming Online!
The Big Bang North West 2016: Your Amazing Feedback!
The Big Bang North West 2016: A Teacher's View
Follow All About STEM on Twitter here
Like All About STEM on Facebook
Follow The Big Bang North West on Twitter here
Like The Big Bang North West on Facebook
« Back To News