March 06th 2018
ASK Project: Apprenticeship Assembly at Bishops' Bluecoat CE High School
On the 5th of March, All About STEM visited Bishops' Bluecoat Church of England High School to host an Apprenticeship Support and Knowledge for Schools (ASK) event.
Project Manager Dr Dave Armson, was overjoyed to host the apprenticeship assembly as a former student of Bishops' High himself!
Over 170 students attended the event to discuss careers and discover the amazing range of apprenticeships available to them.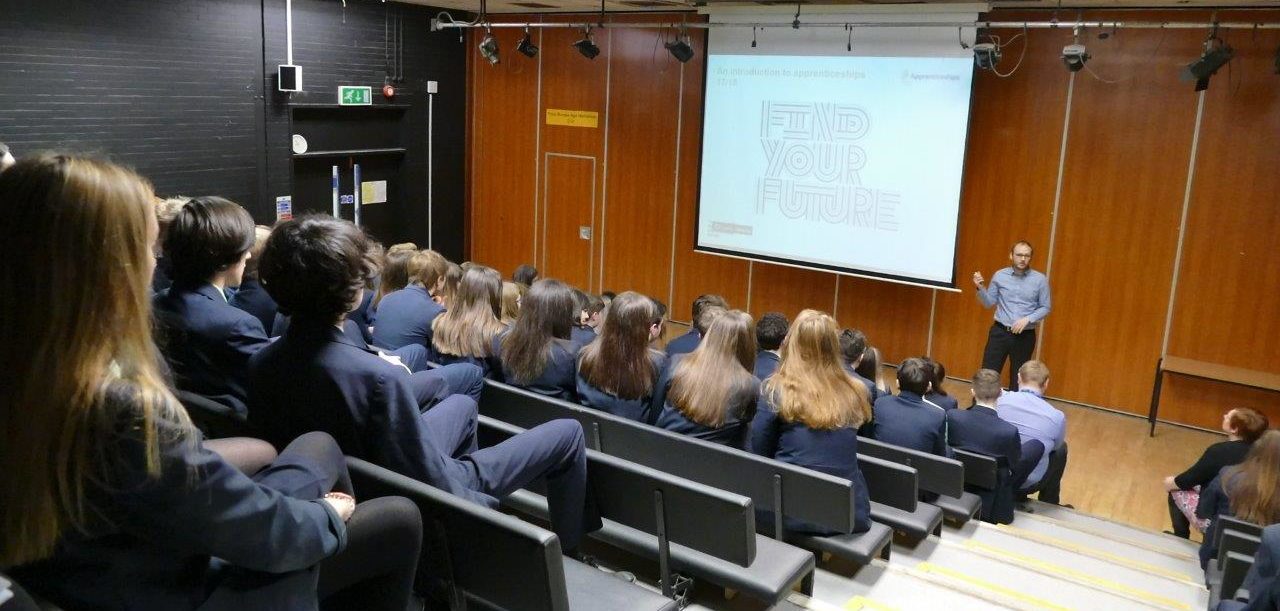 Did you know that you can achieve a degree through an apprenticeship?
Did you know the Government has targeted 3 million apprenticeship starts before 2020?
Did you know that there are up to 28000 apprenticeship positions available across England?
If you didn't know the above you are not alone and All About STEM has been working in Cheshire and Warrington to help make sure that schools, colleges and their students are fully informed about the brilliant opportunities that apprenticeships offer.

In March 2017 All about STEM started to deliver the (ASK) Apprenticeship Support and Knowledge for Schools project (commissioned by the National Apprenticeship Service).
The project works with school and colleges to ensure they are getting the support they need to fully promote apprenticeship by ensuring they are provided with up to date information and guidance about apprenticeships.
BOOK NOW FOR THE BIG BANG NORTH WEST 2018!
Big Bang North West 2018: AstraZeneca return as Headline Sponsor
Enter the Big Bang UK Young Scientists & Engineers Competition
Official Gallery: The Big Bang North West 2017
Big Bang North West 2017: The Movie!
Go Virtual with The Big Bang North West!
The Big Bang North West 2017: Your Amazing Feedback
The Big Bang UK Competition: Finalists & Award Winners!
Big Bang North West 2017: A Teacher's View

Follow All About STEM on Twitter here
Like All About STEM on Facebook
Follow The Big Bang North West on Twitter here
Like The Big Bang North West on Facebook
« Back To News