March 15th 2018
BIG BANG NORTH WEST 2018: FULLY BOOKED!
AMAZING NEWS! THE BIG BANG NORTH WEST 2018 IS NOW FULLY BOOKED!
Team All About STEM would like to say a HUGE thank you to all of our participating schools for their prompt bookings, you are offering your students a STEM-sational opportunity.
Don't worry if you have missed out, you can add yourself to our waiting list and we are still open for Big Bang UK competition entrants.
Add your contact details to the waiting list for the morning session
Add your contact details to the waiting list for the afternoon session
Enter the Big Bang UK Young Scientists & Engineers Competition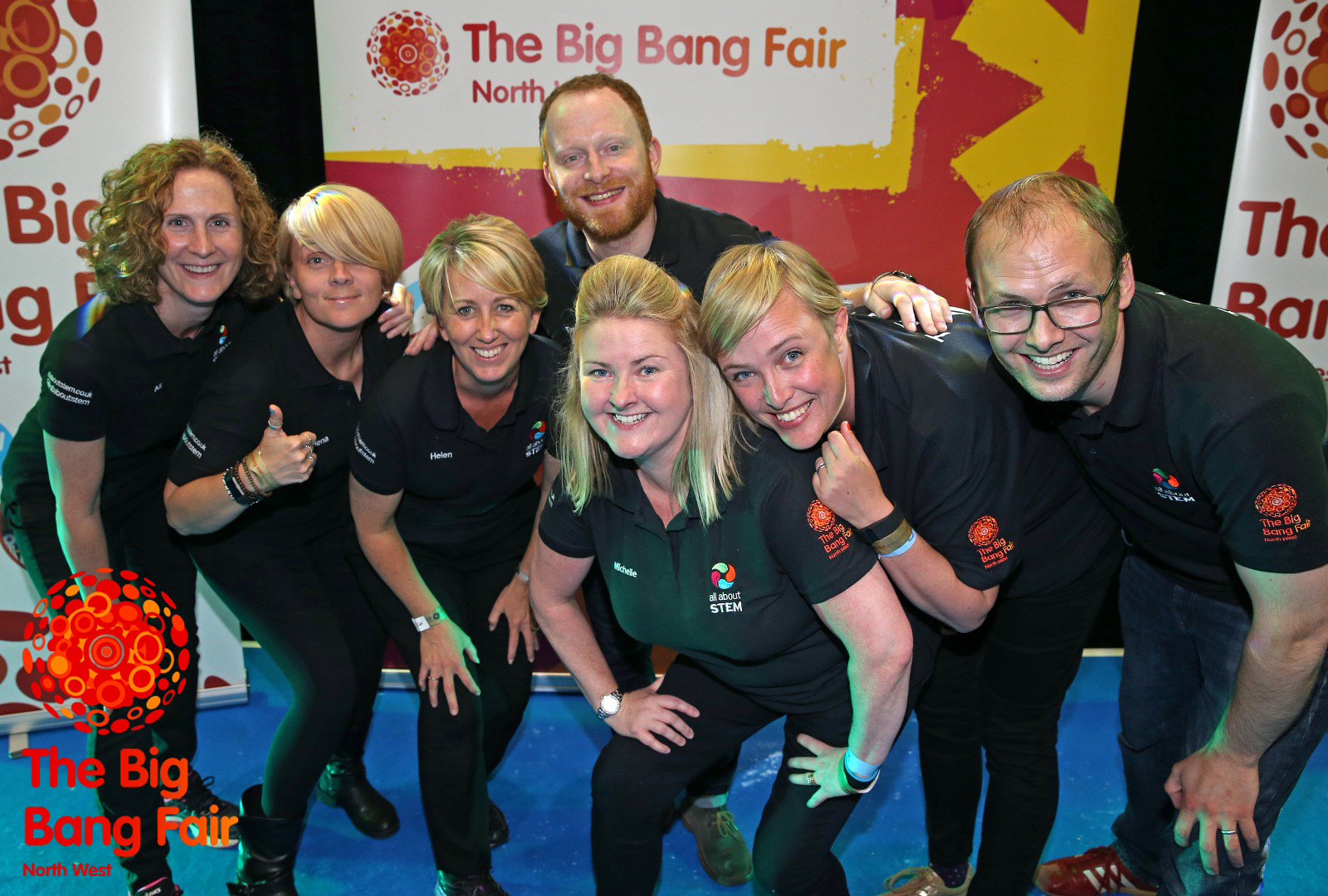 The Big Bang North West returns to the Exhibition Centre Liverpool on the 10th of July 2018 with a Big Bang like never before!
Not only will there be 5000 square metres of show floor and hundreds of STEM experts on hand, we have capacity for 7000 attendees. We're also excited to reveal that we already have an awesome list of sponsors and exhibitors on board, including our Headline Sponsor AstraZeneca!
At The Big Bang North West 2018 you can enjoy performances, hands-on experiments and experiences including fire shows, dry ice, gadgets, robots, coding, forensics, creatures, slime, medical magic and more!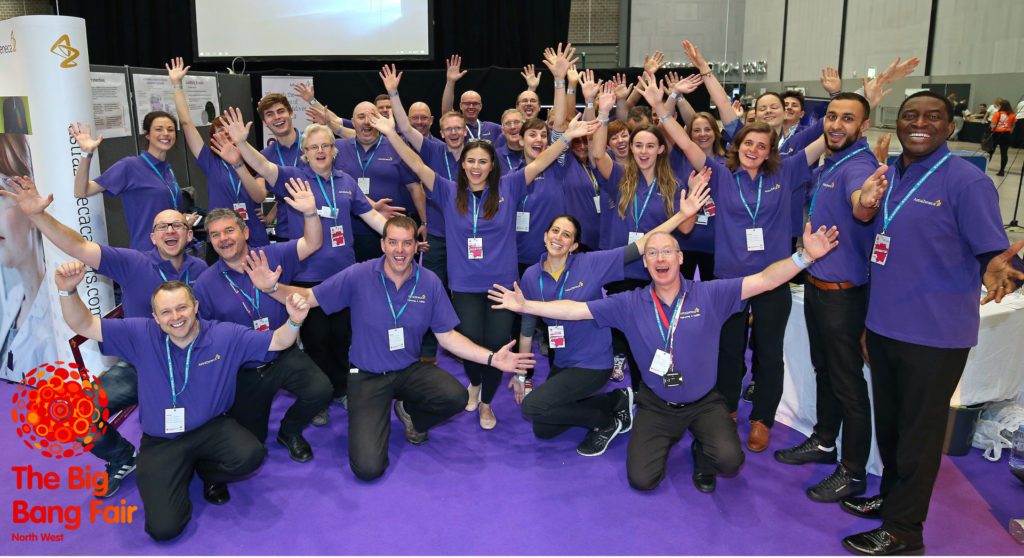 We have an unbelievable list of sponsors and exhibitors, click here to discover who's coming and here for the exciting activities we've revealed so far (click activities).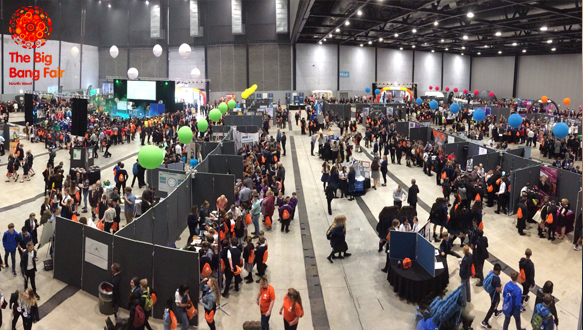 Schools can meet face-to face with inspiring engineers and scientists, from all walks of industry and academia, to discover information about careers, employers and further study. Attendees can check out the entries for The Big Bang UK Young Scientists & Engineers Competition too – judging takes place at The Big Bang North West… who will make the grand final? You can enter your project here…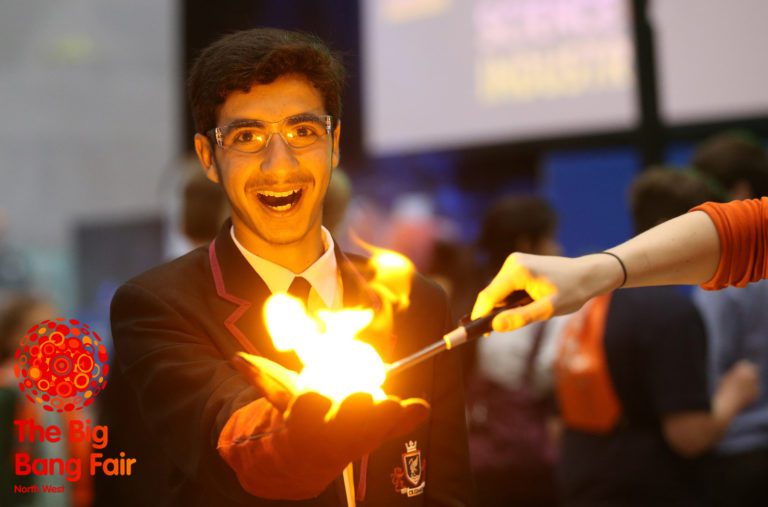 We can't wait to inspire the next generation of STEM experts and show you how good 2018's event is going to be!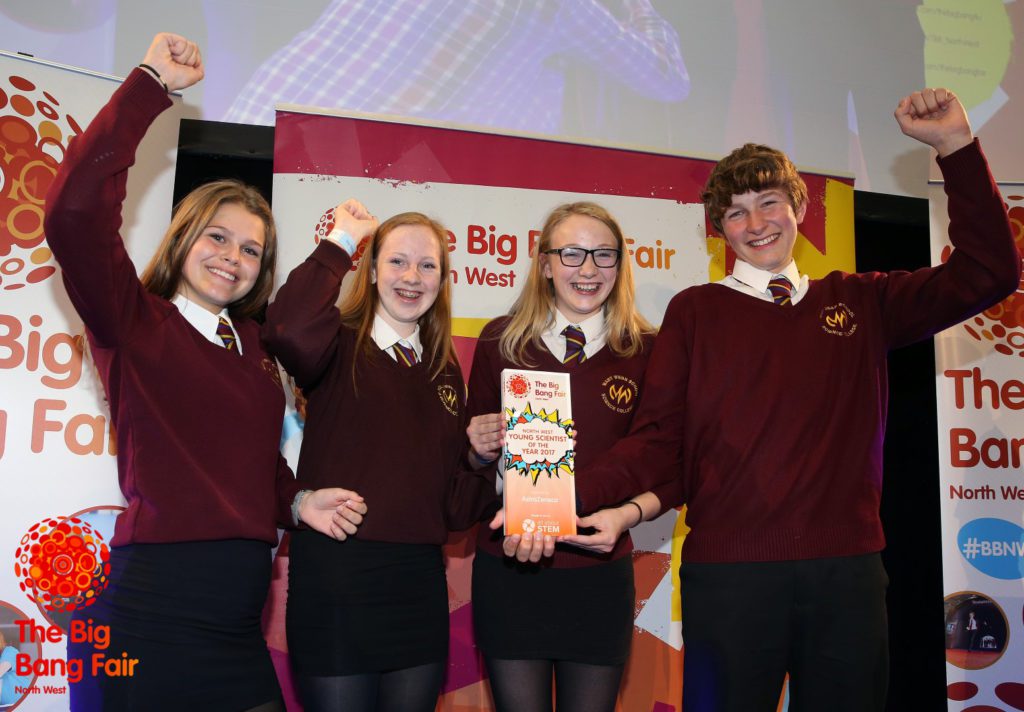 Simon Willocks, Director of Engineering, Facilities & SHE, AstraZeneca: "AstraZeneca are excited and proud to be headline sponsors, supporting the 2018 Big Bang Fair in partnership with the All About STEM Team for the 5th consecutive year. As a major employer in the Northwest with over 3500 staff working across the field of STEM, the Big Bang Fair is a great opportunity to spark the interest of the next generation and promote the vast array of career options within Science, Technology Engineering and Maths can bring."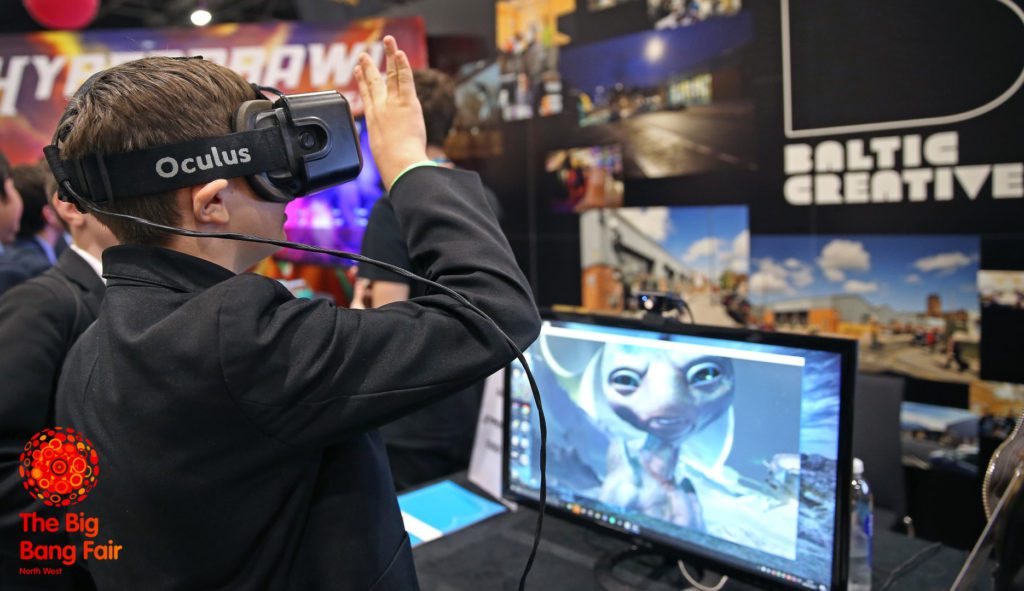 "AstraZeneca continues to push the boundaries of STEM to develop and deliver life changing medications that ultimately save lives around the world – what a great reason to go to work every day!
With support from the AZ STEM Ambassador Team it is our mission that the Big Bang Fair 2018 will inspire students from across the Northwest to see how their studies and future career choices can equally contribute to society."
Follow The Big Bang North West on Twitter & Facebook as we reveal our activities, workshops and shows. We'll also be announcing more sponsors who will help us deliver a fantastic and memorable day!
Click here to take a look back at The Big Bang North West 2017
Enter The Big Bang UK Young Scientists & Engineers Competition
Please note: If you are entering The Big Bang UK Young Scientists & Engineers Competition you will need to book a morning visit as judging takes place throughout the day. (Booking a morning visit is still possible for competition entrants.)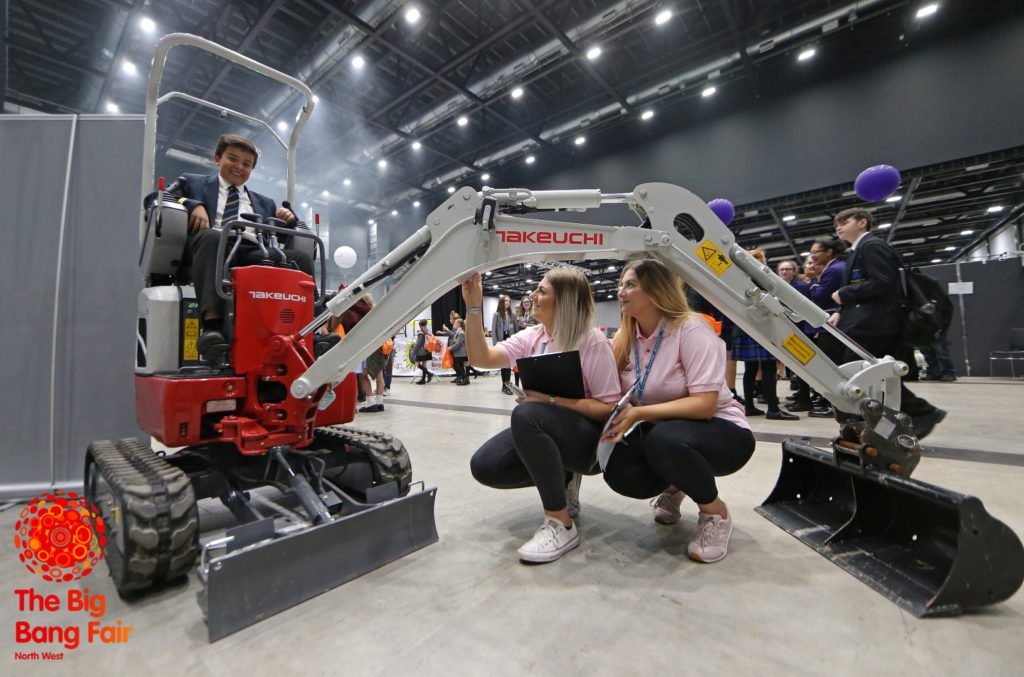 Images © All About STEM / Big Bang North West
Photographer: Gareth Jones
« Back To News