July 06th 2017
Big Bang North West 2017: A STEM-sational Success with Schools!
On the 4th of July 2017, The Big Bang North West hit The Exhibition Centre Liverpool and thousands of young people from across the region enjoyed exciting exhibits, sensational shows and ingenious innovation while celebrating STEM!
The Big Bang North West is part of a programme led by EngineeringUK which brings Science, Technology, Engineering and Maths to life! Big Bang events enable young people to discover the exhilarating and rewarding STEM based careers available in their local area via fun, hands-on activities. Adding to the excitement, the event hosted the semi-final of The Big Bang UK Young Scientists & Engineers Competition.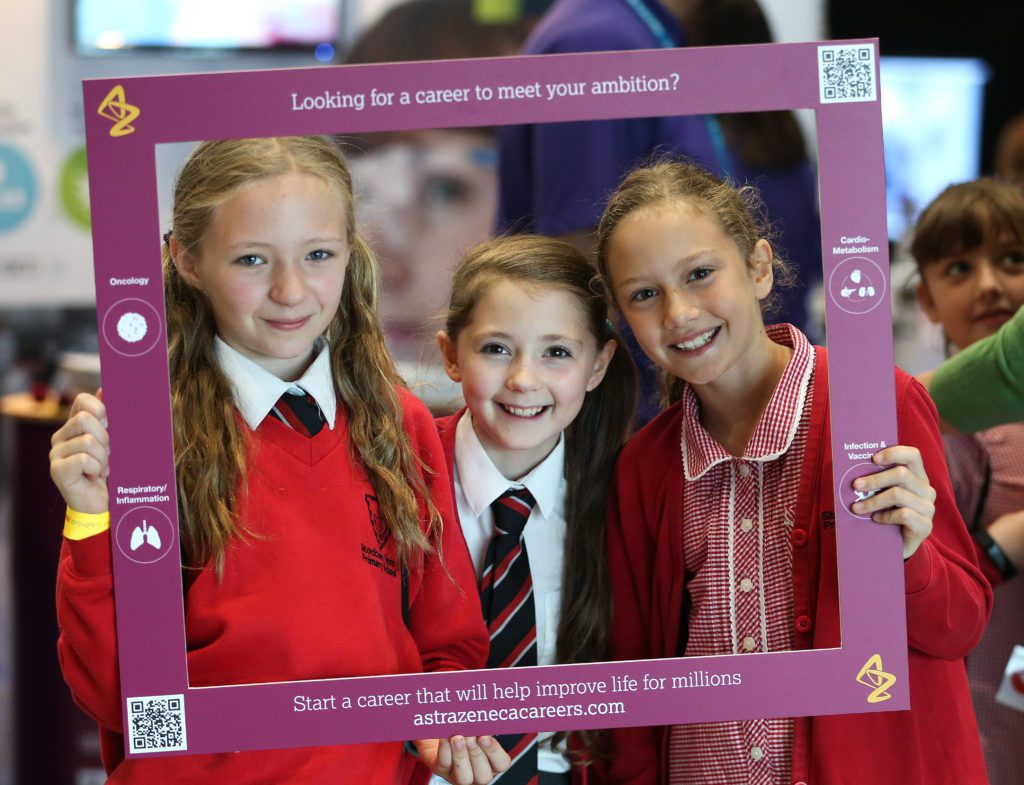 Visitors to the event took part in surgical operations (no really!), hopped on a digger, walked on custard, immersed themselves in virtual reality, tested their own nasal flora (bogies!) and enjoyed fire shows, dry ice, gadgets, robots, coding, forensics, slime and much, much more – there was even a planetarium and a balloon that flew into space!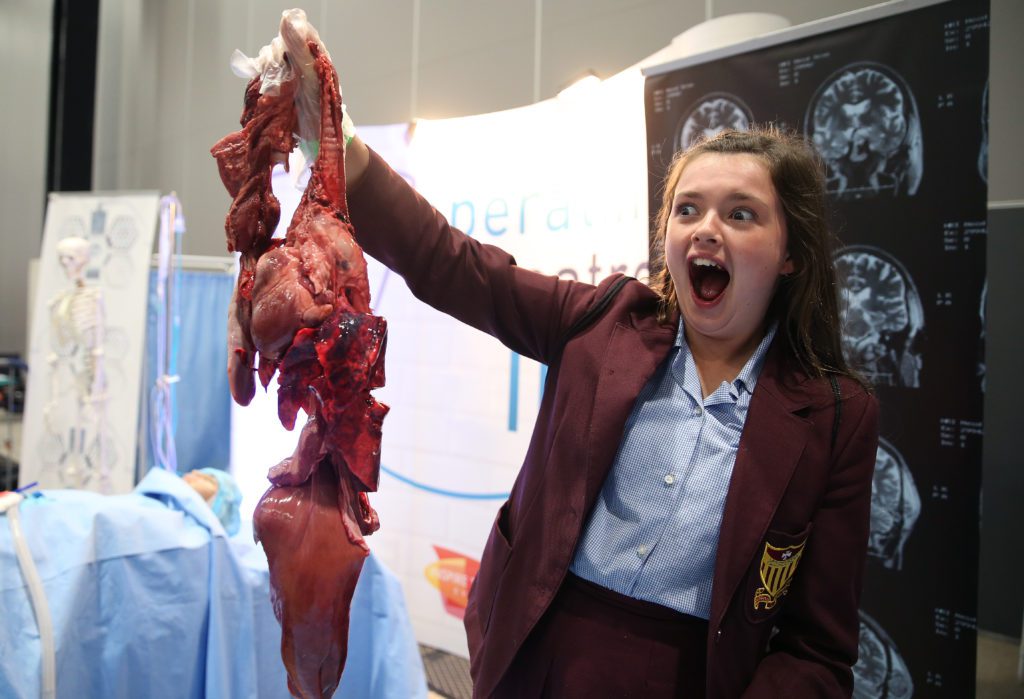 Dr Marty Jopson, star of Sky One's Brainiac and resident gadget expert on BBC's The One Show performed his latest show, The Science of Everyday Life. He answered questions including 'how to get the quartz out of a clock using a hammer?', produced record breaking bubbles and played the theme from Star Wars using a million volts!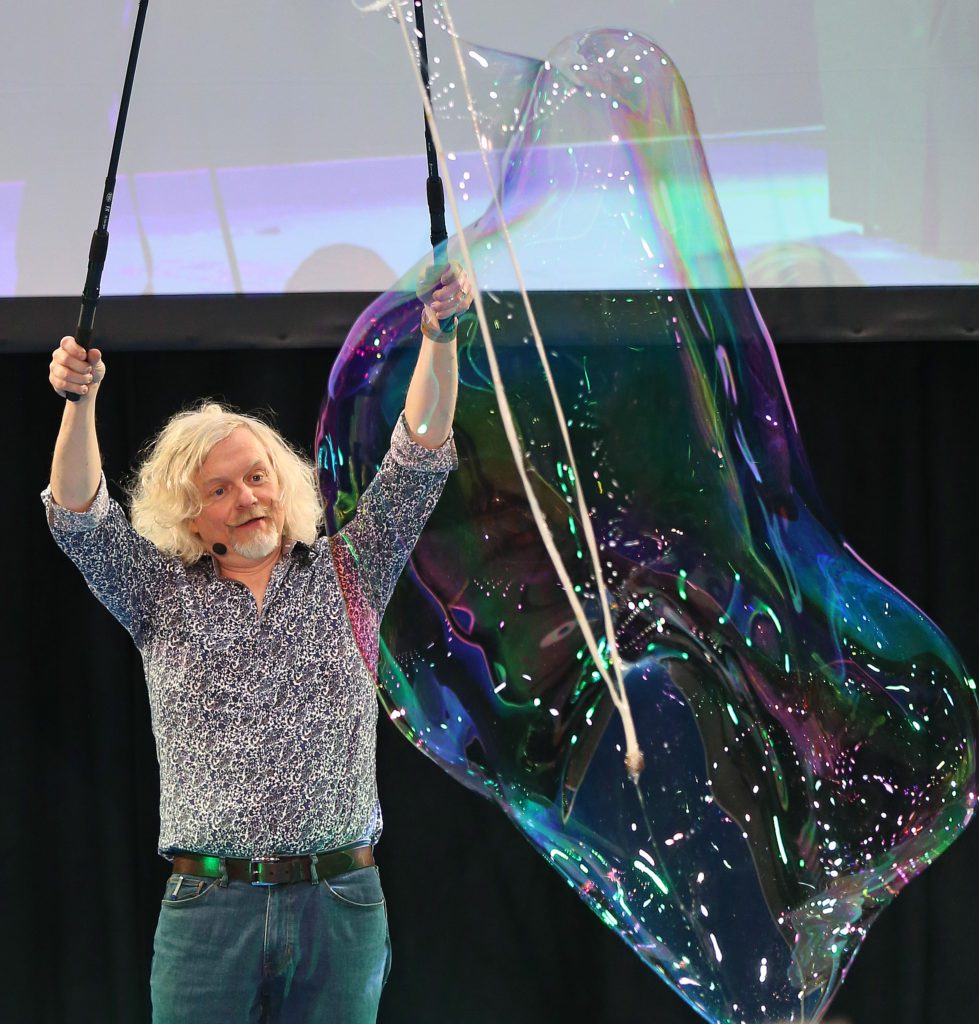 Marty was joined on stage by Tom Warrender – The Human Guinea Pig. Tom's medical magic left all comers in awe… and if you want to see if you can run as fast as Usain Bolt or scan your eyeball with an iPhone, he's your man!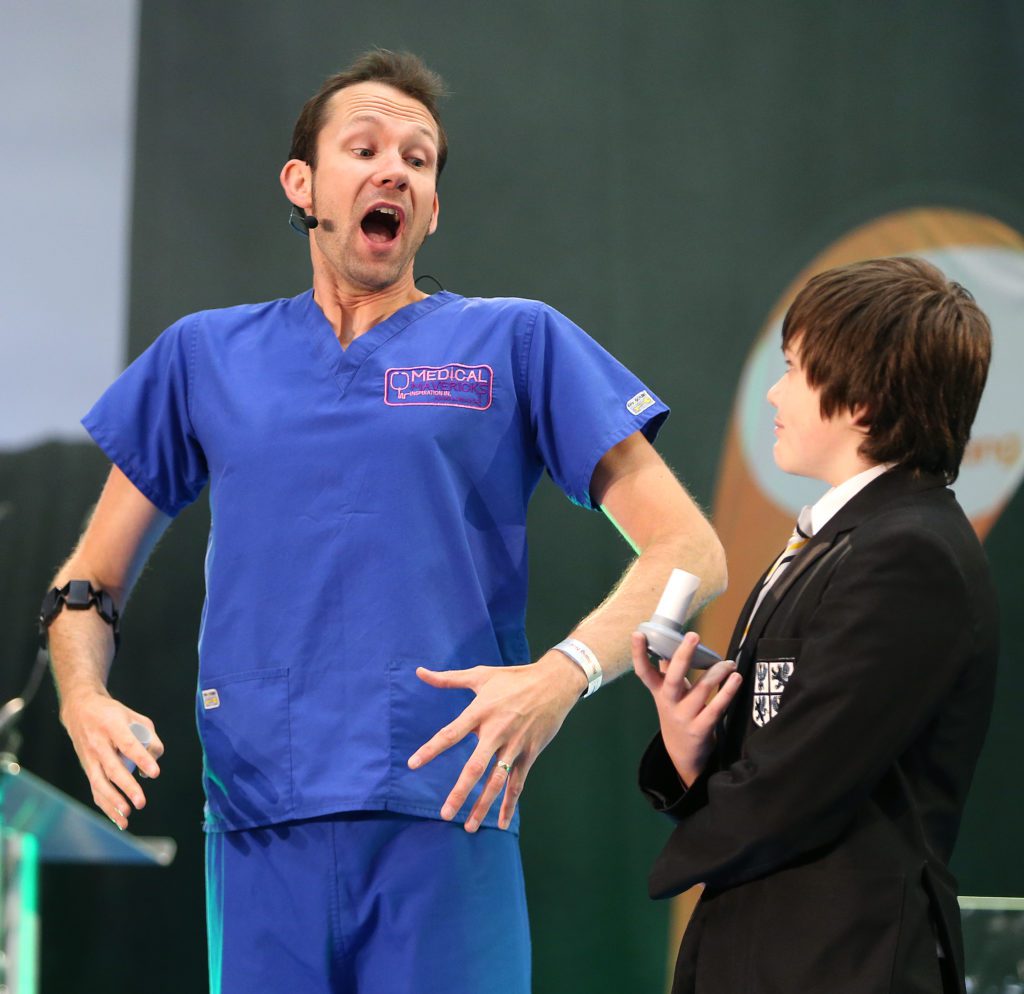 The Museum of Science and Industry treated visitors to explosions in the palm of their hand…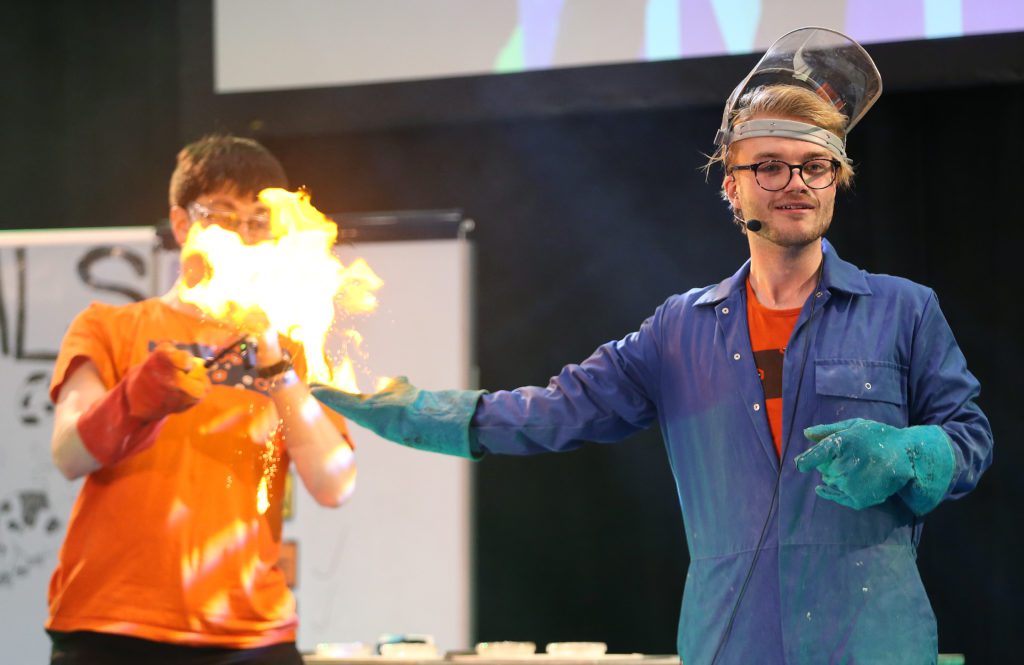 They even threw flames and popped cow trumps – thankfully not at the same time!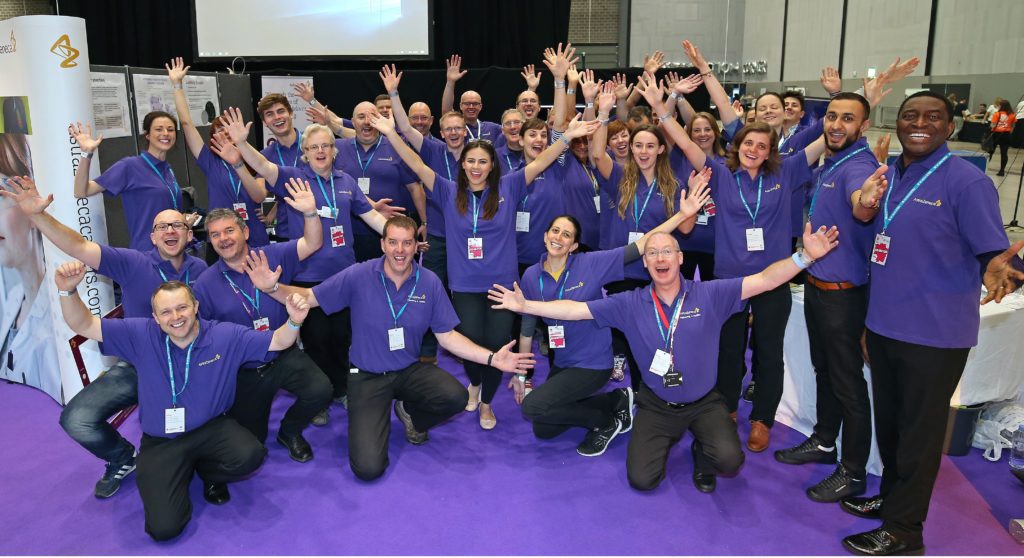 AstraZeneca returned to The Big Bang North West for their fourth year as Headline Sponsor and were excited to be a part of it. Simon Willocks of AstraZeneca Liverpool said: "What a fantastic day!! AstraZeneca were once again proud sponsors of the even bigger Big Bang North West for 2017…. the AstraZeneca STEM Team of over 40 Scientists, Engineers and Technical Subject Matter Experts from across the Northwest, provided an insight to our industry, demonstrating work place activities including Chemistry, Product Development, Engineering, Manufacturing and IT, explaining how the STEM subjects studied at school can contribute to career opportunities within an organisation that deliver life changing medicines. An inspiring event for all who attended and supported… congratulations to all involved!!"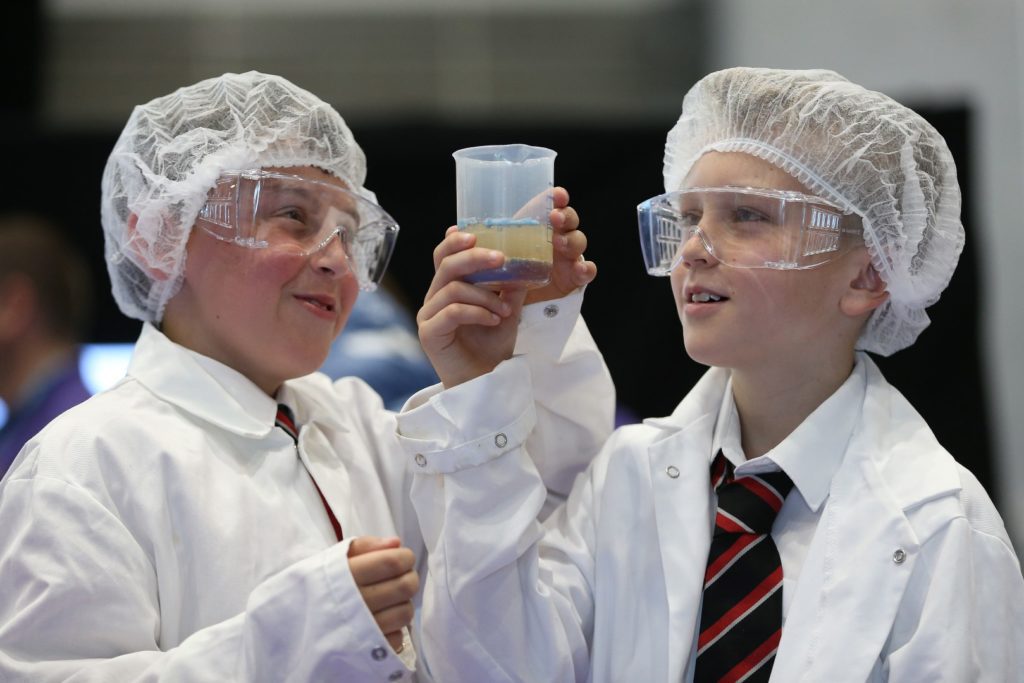 AstraZeneca offered an inspiring selection of experiences and activities including surgical virtual reality, vibration analysis, testing and thermal imaging! Visitors packed their stand to experiment and explore the health and medical exhibits, learning more about lifesaving medicines and vaccines.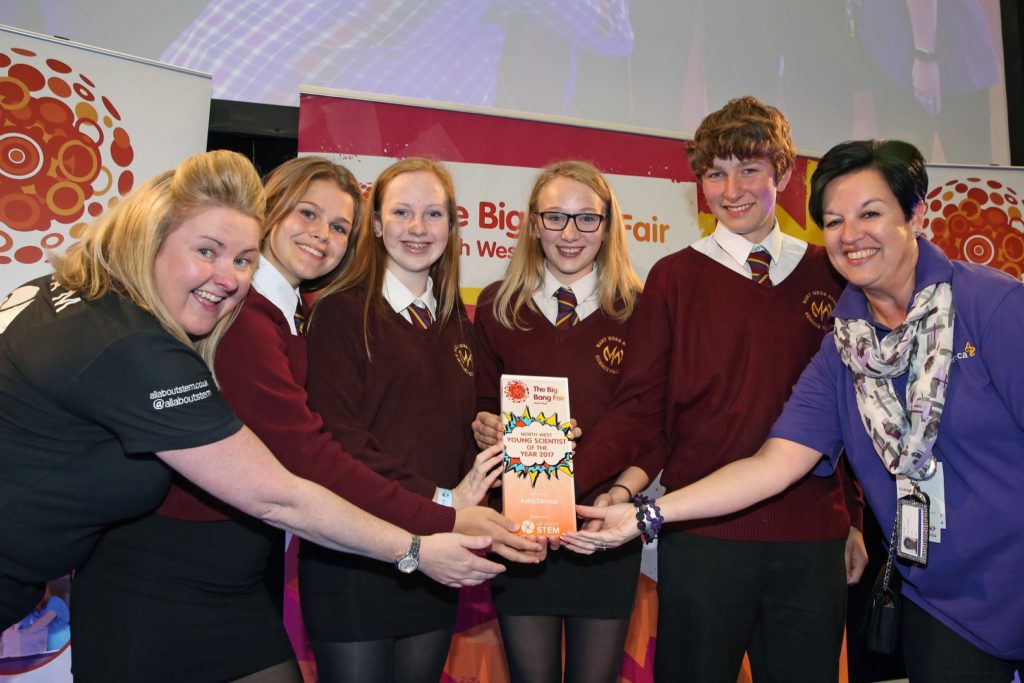 Along with The Big Bang North West, AstraZeneca also sponsored The Big Bang UK Young Scientists & Engineers Competition at the event and the North West Young Scientist of the Year Award. During the awards ceremony, each individual award had it's own supporting sponsor.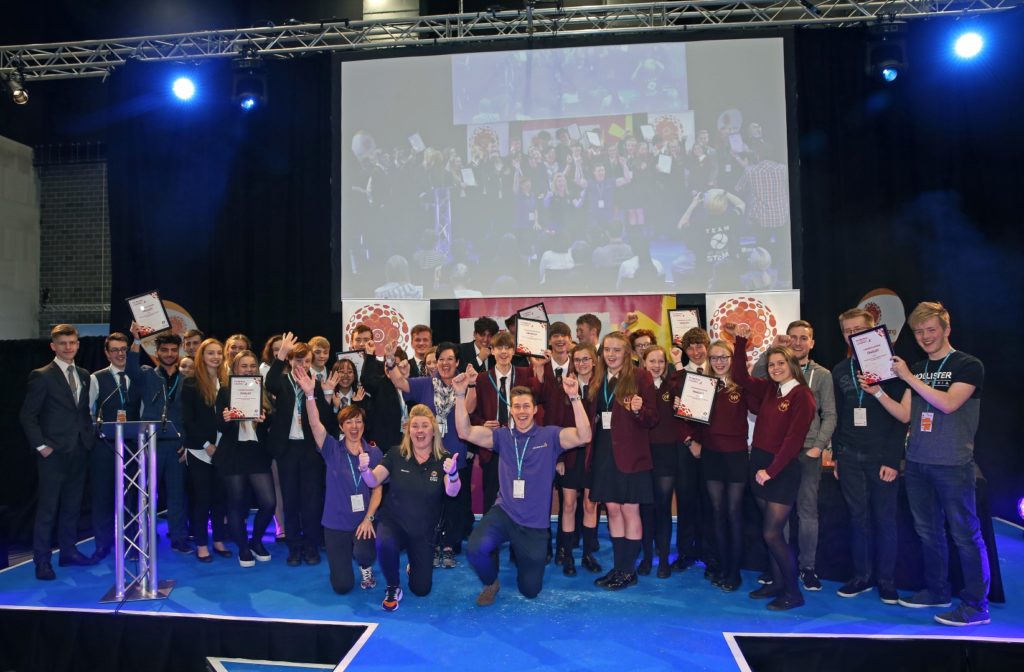 Qualifying finalists from The Big Bang North West will compete at the National Big Bang Fair in Birmingham.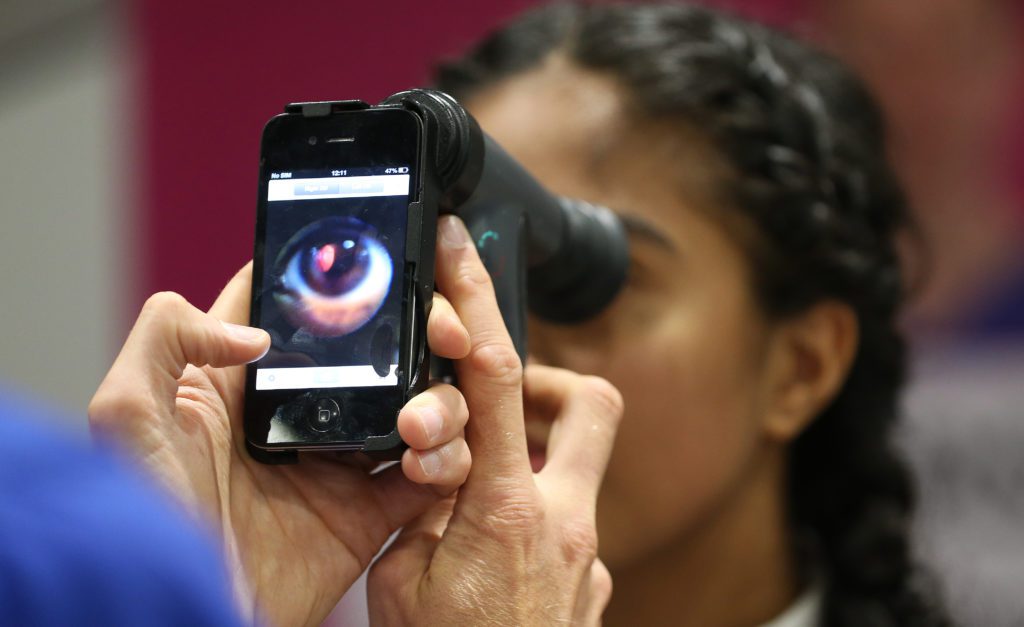 The event was sponsored and supported by leaders in the field: AstraZeneca, Unilever, Air Products, Shaping Futures, ScottishPower, Health Education England (North West), Carillion Kier (Joint Venture), Liverpool City Region Apprenticeship Hub, Alstom & Sellafield. Amazing organisations dedicated to supporting schools and STEM.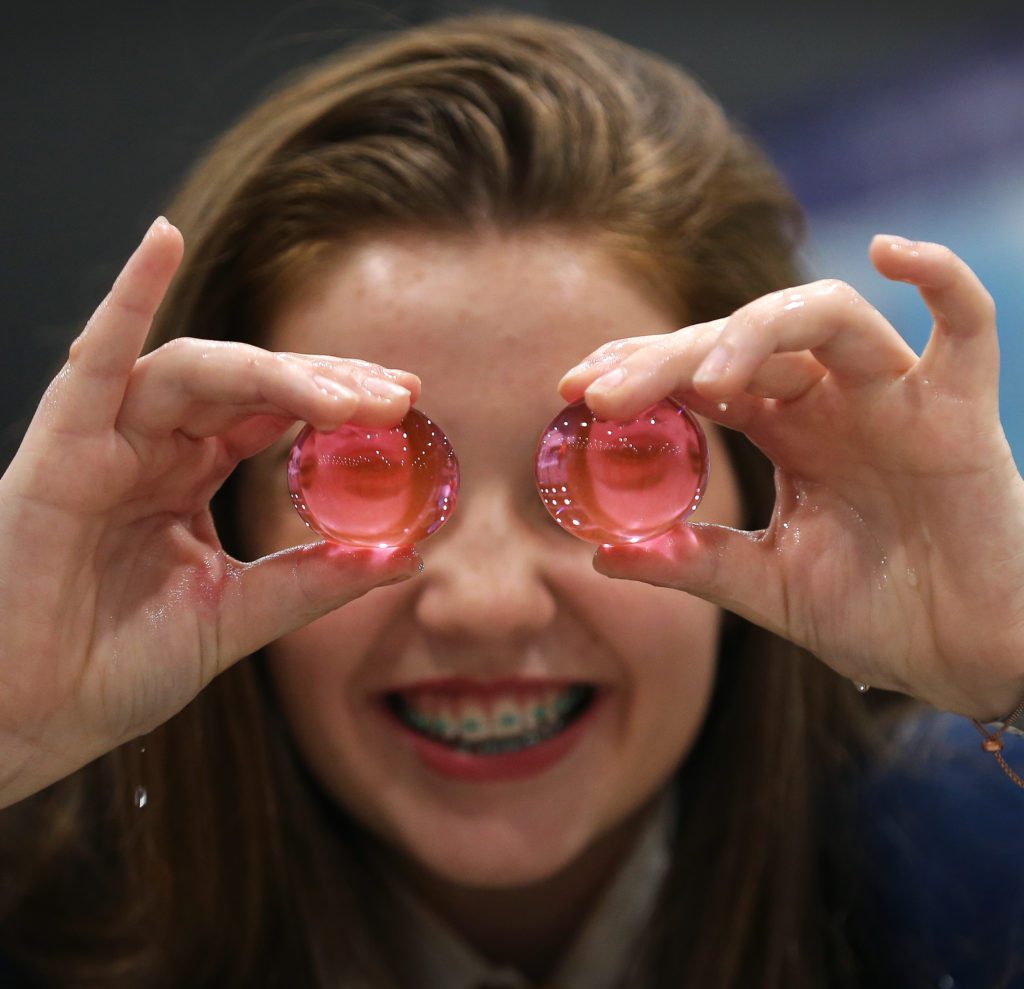 Creative education consultancy and official media partner hi-impact filmed throughout the day to create an online immersive experience of the whole event.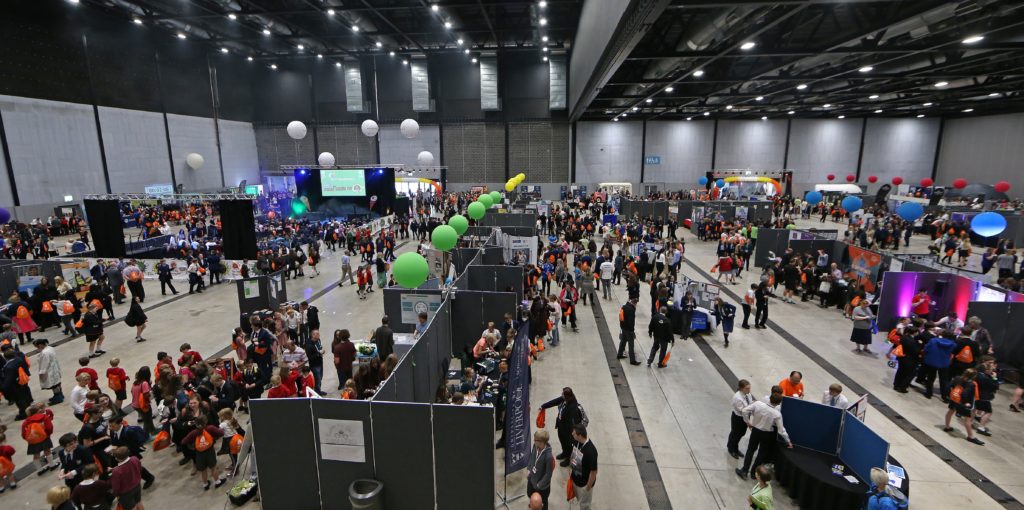 Event organisers All About STEM, are well known for doing incredible things to promote Science, Technology, Engineering and Maths in schools, business, the community & beyond. After running The Big Bang North West for four years, popularity has multiplied, leading the team to move the event to the new Exhibition Centre on Liverpool's iconic waterfront in 2016 and double the arena floor for 2017. This has been their biggest and best event yet!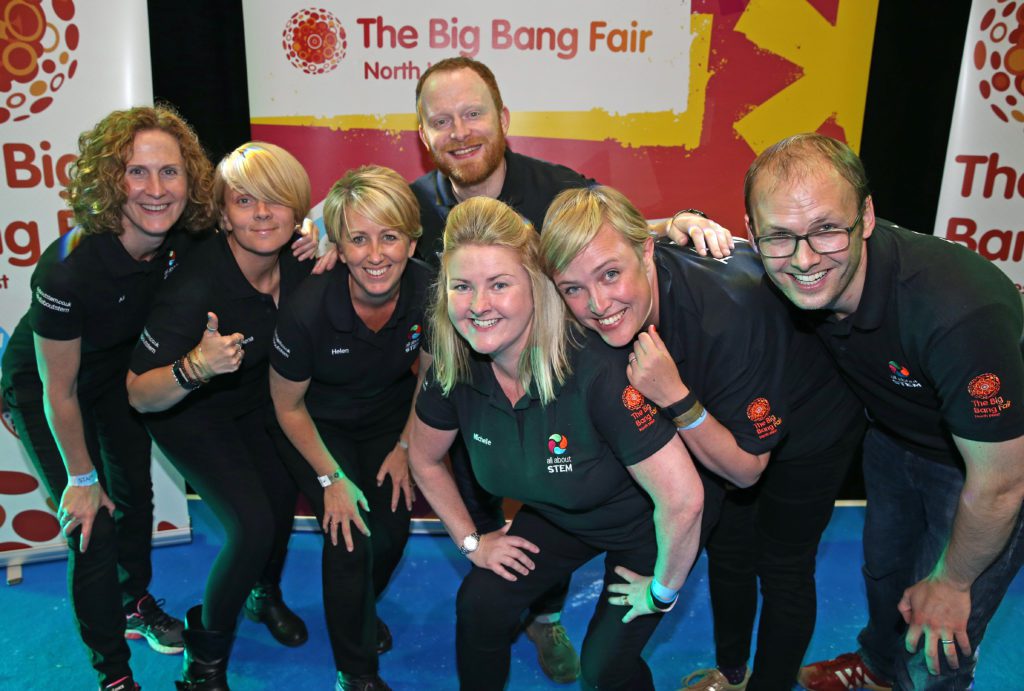 All About STEM Managing Director, Michelle Dow said: "Real companies, with real opportunities, face-to-face with thousands of young people from right across the North West! The Big Bang North West makes a huge impact on the future economic success of our local region by providing a direct link between schools and businesses year after year. This is about plugging the skills gap and ensuring that our children are ready, appropriately qualified and skilled, to take up their place in the rapidly developing jobs landscape in the area. It's so vitally important and, as the team responsible for delivering the event, we're excited about its potential… and it's fun!"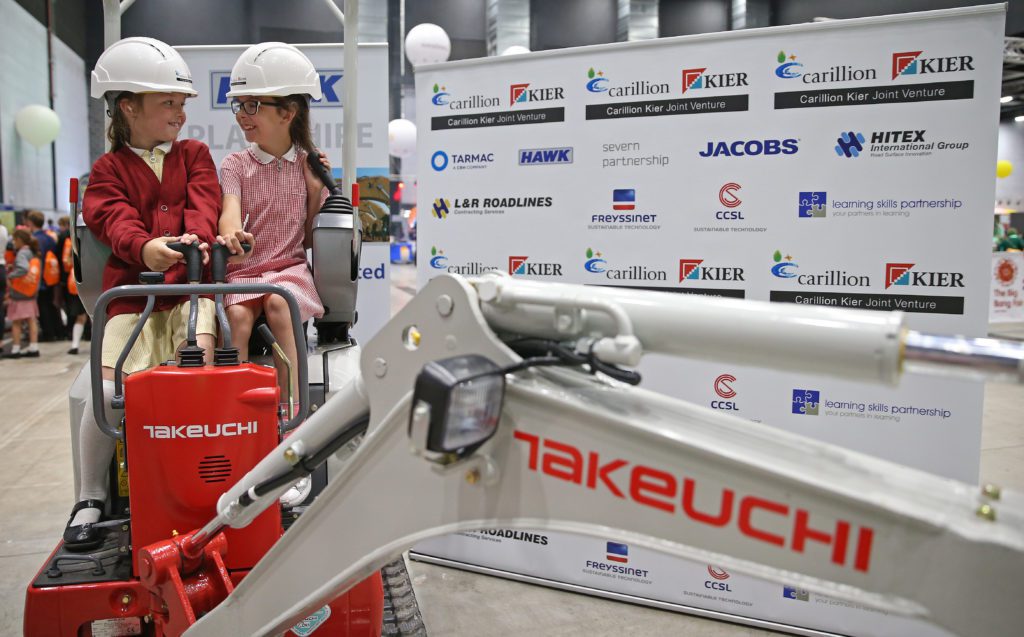 "I would like to personally thank all the sponsors, exhibitors, supporters, judges and volunteers; the day could not be possible without this amazing collaboration of people who all want to inspire the next generation of skills experts, together. The ripples from this event are already starting as schools are enquiring about other schemes they can get involved with and new businesses want to help us shine the spotlight on our fantastic region. We can't wait to bring Big Bang back in 2018 – get in touch if you can play a part."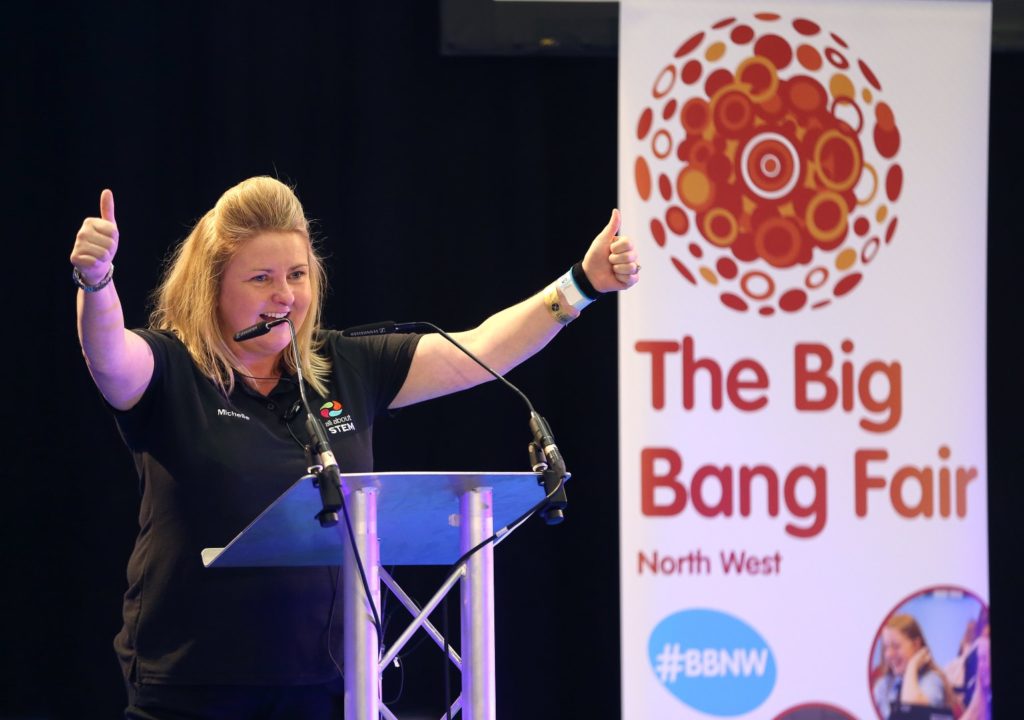 Want more? Relive The Big Bang North West 2017!
Click below to view the event slideshow…
The Big Bang North West 2017: A STEM-sational Success with Schools!
Headline Sponsor: AstraZeneca Inspire All at The Big Bang North West
Official Gallery: The Big Bang North West 2017
Big Bang North West 2017: The Movie!
Go Virtual with The Big Bang North West!
The Big Bang North West 2017: Your Amazing Feedback
The Big Bang UK Competition: Finalists & Award Winners!
Big Bang North West 2017: A Teacher's View

Follow All About STEM on Twitter here
Like All About STEM on Facebook
Follow The Big Bang North West on Twitter here
Like The Big Bang North West on Facebook
Images © All About STEM / Big Bang North West – Photographer: Gareth Jones
« Back To News