March 13th 2018
Good Luck to all Big Bang UK Competition Finalists!
Every year the regional semi-final of The Big Bang UK Young Scientists & Engineers Competition takes place at The Big Bang North West. This week, the National Big Bang Fair in Birmingham will welcome competitors to the Grand Final and many of our amazing local schools have made it through! 
"Good luck from Team Big Bang North West, we will be visiting the Big Bang Fair on Thursday & Friday to cheer you all on!"
Click here for the list of competitors and scroll down to discover the innovative and inspirational projects from the North West…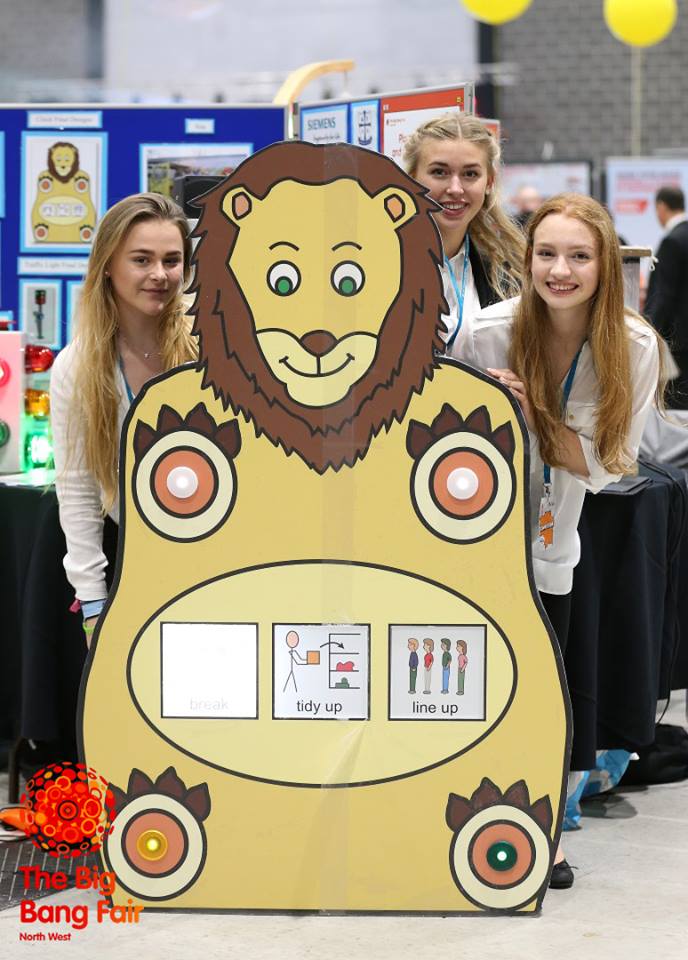 Playground Clock and Traffic Light System
Jessica Allwright
Bianca Boren
Nina Fraser
Alderley Edge School for Girls
More…
Does Breakfast Affect School?
Keira Dennison
Sandbach High School and 6th Form College
MyGlove
Shafae Ali
Luke Kwan
Altrincham Grammar School for Boys
Independent Drive
Charlotte Newey
Ellie Roberts
Loreto Grammar School
Yo Smart Tec
Flora Beazley
Miriam Oronsaye
Katie Wilkinson
Loreto Grammar School
Eco Bathing
Mamusu Sankoh
Alice Mallon
Loreto Grammar School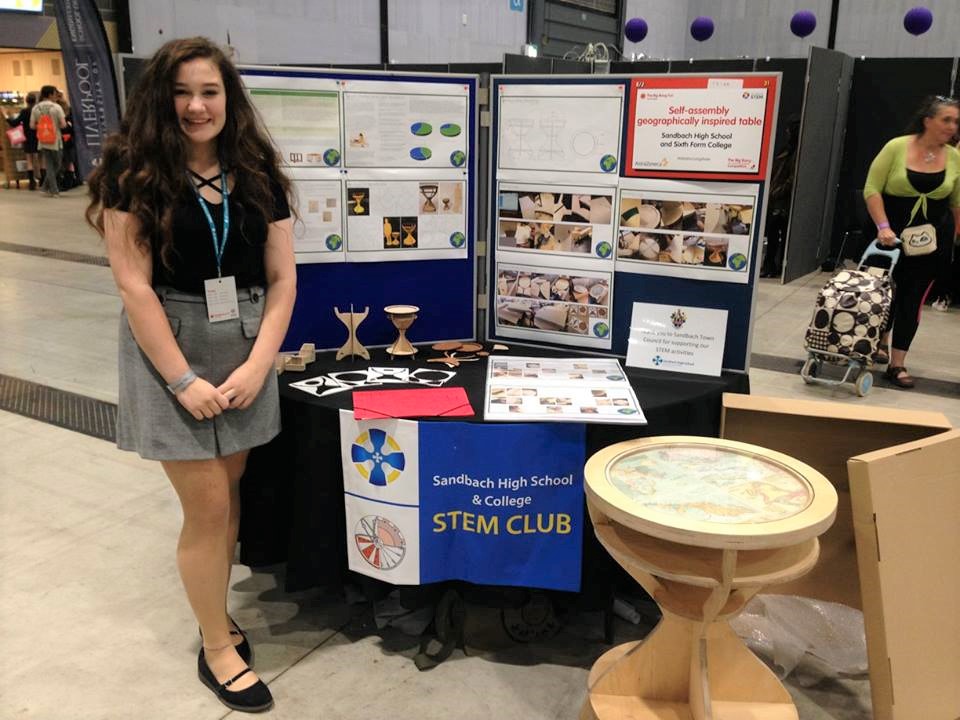 Geographical Table
Natasha Longshaw
Sandbach High School and 6th Form College
Chemical Rockets
Rory Jones
Queen's Park High School
My School is an Island
Han Wong
Anyi Wong
Yara Ahmed
Robbie Jesson
Jamie Kerfoot
Arthur Cartwright
Brody Jellyman
Sale Grammar School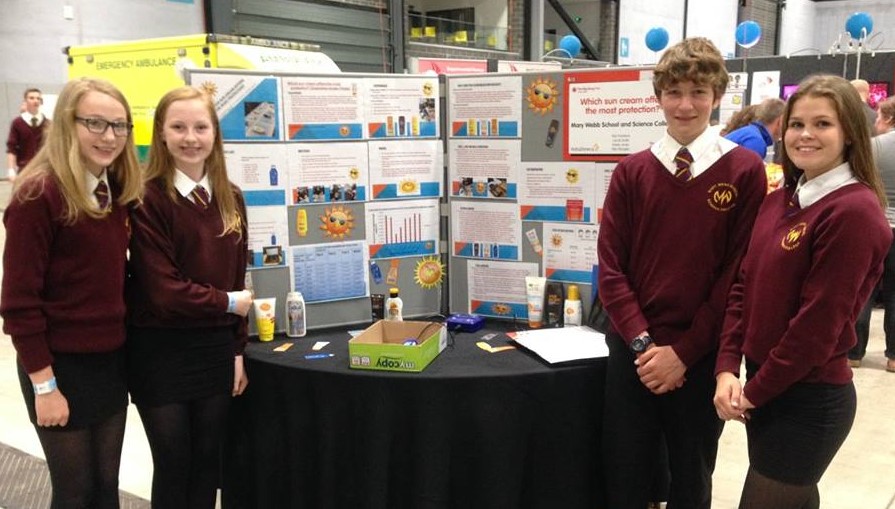 Which Sun Cream is the Best?
Jacob Duffy
Ellie Shingler
Keely Jones
Ella Paddock
Mary Webb School and Science College
Creating a Landmine Simulator
Maryam Kurrimboccus
Holy Cross College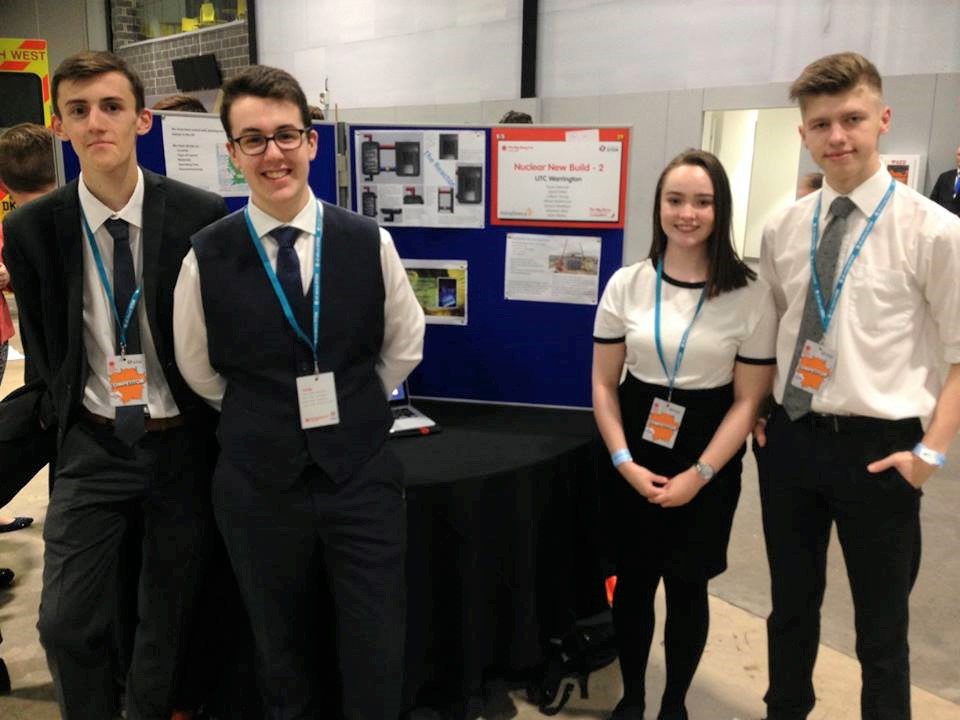 Nuclear New Build
Kane Delooze
Jared Fisher
Callum Young
Nihad Mahmoud
James Hewitson
Shannon Muir
Sven Ololins
UTC Warrington
Factors Influencing Insulation Resistance
Hannah Diaper
Ulverston Victoria High School
Design Rationalisation for 8-way Penetrator for SEM
Lewis Croasdale
Ulverston Victoria High School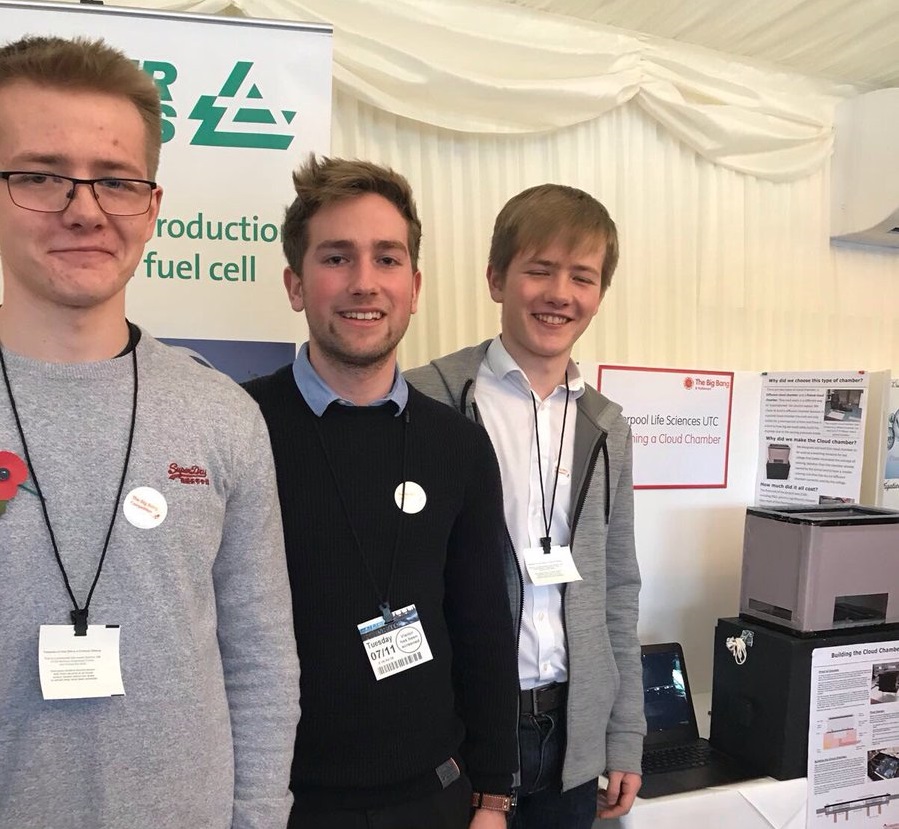 Designing a Cloud Chamber
David Callow
Sean Groom
Michael Groom
Liverpool Life Sciences UTC
More…
The PlyBot – A £50 Flatpack 3D Printer
Josh Mitchell
Holmes Chapel Comprehensive School
More…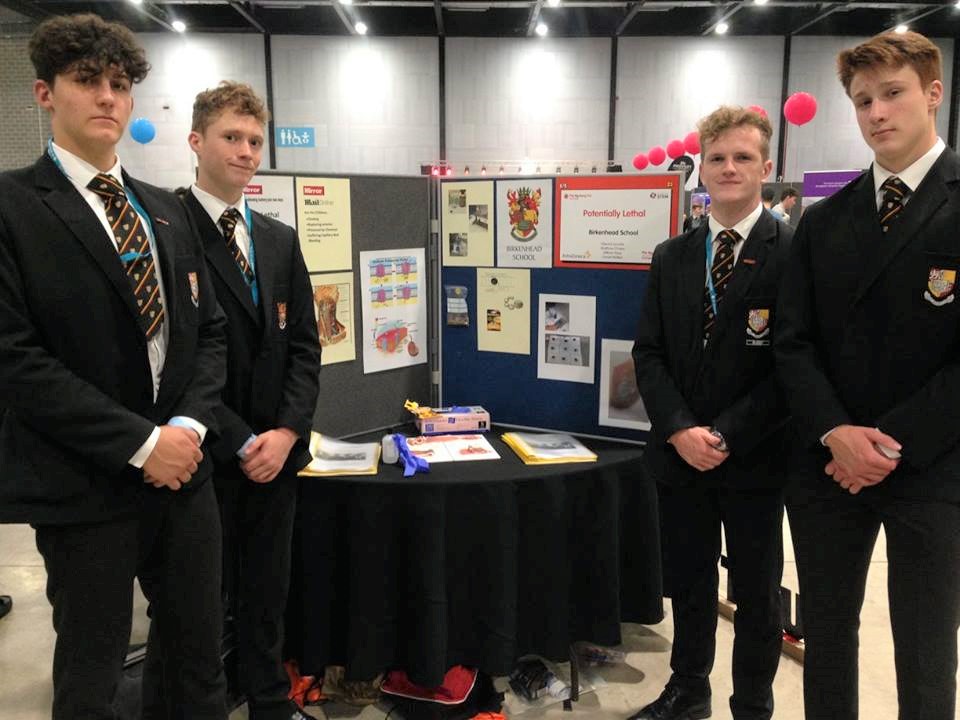 Potentially Lethal!
Edward Azurdia
Matthew O'Hare
William Reay
Daniel Walker
Birkenhead School
Genetic Causes of SLE
Emily Jones
Runshaw College
Adipocytes: Lipid Droplet Accumulation and Protein Expression
Kirsten Headspith
Cronton Sixth Form College
Temperature Regulation Mediated by an RNA Thermometer
Catherine Brown
Xaverian College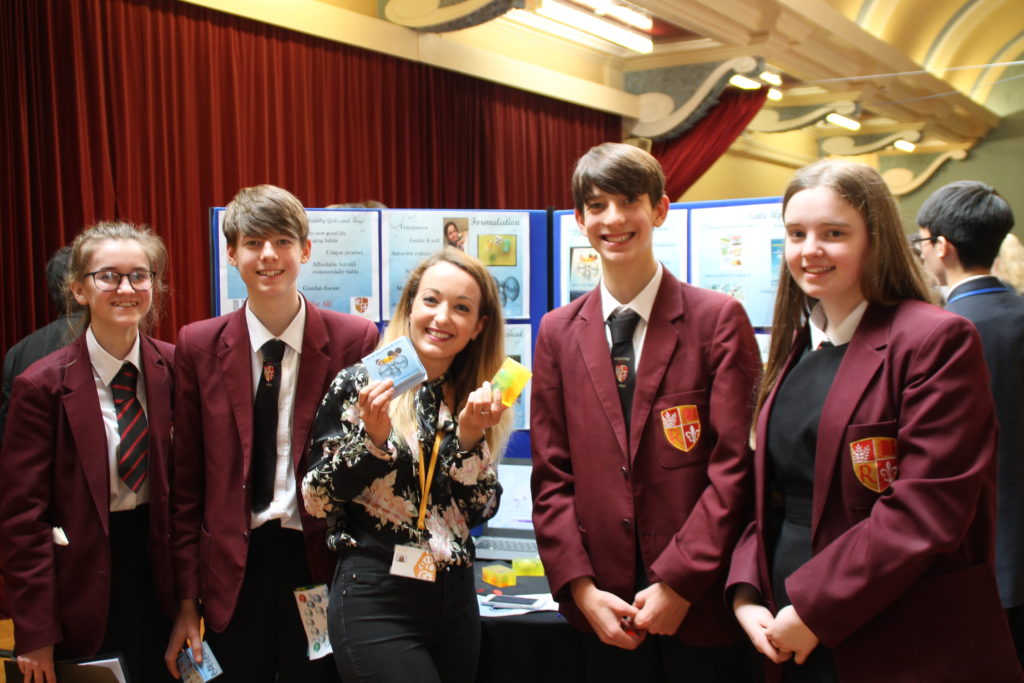 Soap and Suds Toys
Rebecca Spencer
Zack Cunningham
Evan Cunningham
Katie Wilkinson
Rainford High School
More…
Novel Haematological Immunological Genetic Disorders
Fahima Maka
Bolton Sixth Form College
Multiuse Drinks Bottle
Ben Collins
Josh Beggs
Luna Von Hardenberg
Vy Au
Tom Ashcroft
Georgia Griffiths
Upton-by-Chester High School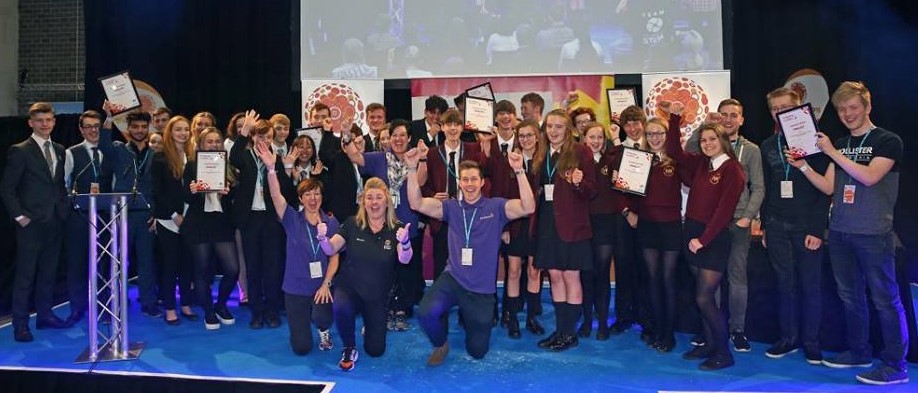 The Big Bang UK Young Scientists & Engineers Competition is a national competition for young people to showcase their impressive science, technology, engineering and maths (STEM) projects and to reward and recognise their achievements.
Enter the Big Bang UK Young Scientists & Engineers Competition!
Big Bang North West: Big Bang Competition – Behind The Scenes
Big Bang North West 2017: Official Images
Big Bang North West: Big Bang at Parliament
Big Bang North West 2017: Finalists & Award Winners
BOOK NOW FOR THE BIG BANG NORTH WEST 2018!
Big Bang North West 2018: AstraZeneca return as Headline Sponsor
Enter the Big Bang UK Young Scientists & Engineers Competition
Official Gallery: The Big Bang North West 2017
Big Bang North West 2017: The Movie!
Go Virtual with The Big Bang North West!
The Big Bang North West 2017: Your Amazing Feedback
The Big Bang UK Competition: Finalists & Award Winners!
Big Bang North West 2017: A Teacher's View

Follow All About STEM on Twitter here
Like All About STEM on Facebook
Follow The Big Bang North West on Twitter here
Like The Big Bang North West on Facebook
« Back To News