April 20th 2018
Run CREST Awards in your school or home – 6 steps to success!
CREST offers educators an easy-to-run framework for curriculum enhancement and is student-led, encouraging young people to take ownership of their own projects. CREST can be run in schools, clubs, youth groups, other organisations or at home.
Follow 6 steps…
1. Sign up for a free CREST account
Sign up for a free CREST account online. You can use this account to enter students, create projects and submit project work, assess students' work, pay CREST entry fees and request certificates.
2. Choose your project(s)
First decide which CREST level is most appropriate for your students. Then there are three options for choosing a project:
Support students to create and design their own project
Use a CREST resource from the resource bank
Arrange for an external education provider run a project with your students. This could be at your school, or at another accredited location such as a museum. You can search for accredited providers on our resource bank
3. Run your project(s)
This is the fun part! Your students should work independently (either in groups or individually), with your support. The CREST teacher and student guides can help guide you through the project process.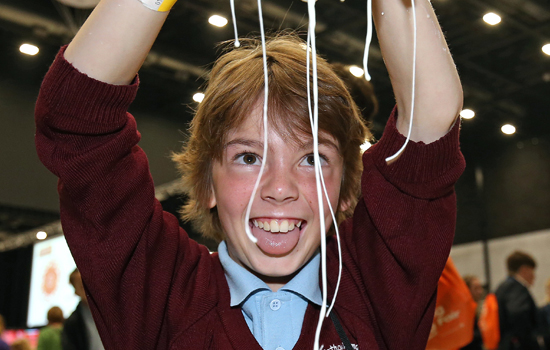 Mentors
CREST encourage students to access support from a mentor who works in a STEM field related to their CREST project topic. Mentors can play an important role in CREST projects by offering their experience, knowledge and enthusiasm to help inspire students. They can open a window into what working in STEM can be like.
Mentors are strongly recommended at Gold level, preferred at Silver, and optional at Bronze and Discovery levels. To find a mentor for your project, you can:
Request support through the STEM Ambassadors Scheme
Contact local universities they often have a public outreach department
4. Record your project work
The recording expected from students varies by CREST level:
Star and SuperStar: students record each activity they participate in with a sticker or drawing in their passport
Discovery: students fill out a CREST Discovery passport
Bronze: students can either complete a CREST Bronze workbook or write a project report and accompanying profile form
Silver and Gold: students should write a project report and complete the accompanying profile form
5. Assess your project(s)
CREST Awards are non-competitive, as long as the project meets enough of the CREST criteria at the expected level they will achieve their Award.
Star, SuperStar, Discovery and Bronze Awards should be assessed by you (or another educator at your organisation), using our tried and tested assessment framework.
Silver and Gold Awards are submitted for external assessment by a trained assessor from industry or academia, working in a similar field to the project.
See more: CREST Assessment criteria and process
6. Certify your project(s)
For Star, SuperStar, Discovery and Bronze Awards log in to your CREST account, pay the entry fee and request certificates (and badges for Star and SuperStar). These will be posted to your delivery address.
For Silver and Gold Awards, projects that meet at least 11 of the 15 assessment criteria will automatically be sent their certificates to the delivery address you have provided prior to payment.
Visit the CREST Awards website
Live in the North West? Click here to find out more…
BOOK NOW FOR THE BIG BANG NORTH WEST 2018!
Big Bang North West 2018: AstraZeneca return as Headline Sponsor
Official Gallery: The Big Bang North West 2017
Big Bang North West 2017: The Movie!
Go Virtual with The Big Bang North West!
The Big Bang North West 2017: Your Amazing Feedback
The Big Bang UK Competition: Finalists & Award Winners!
Big Bang North West 2017: A Teacher's View

Follow All About STEM on Twitter here
Like All About STEM on Facebook
Follow The Big Bang North West on Twitter here
Like The Big Bang North West on Facebook
« Back To News