May 18th 2018
Big Bang North West: Big Bang @ Sensor City!
On the 16th of May 2018, the Big Bang North West facilitated another sensational Big Bang event hosted by Sensor City in conjunction with Shaping Futures.
Sensor City is a Liverpool-based technical innovation centre and University Enterprise Zone. They foster the creation, development, production and promotion of cutting edge sensor technologies for use in a wide range of sectors.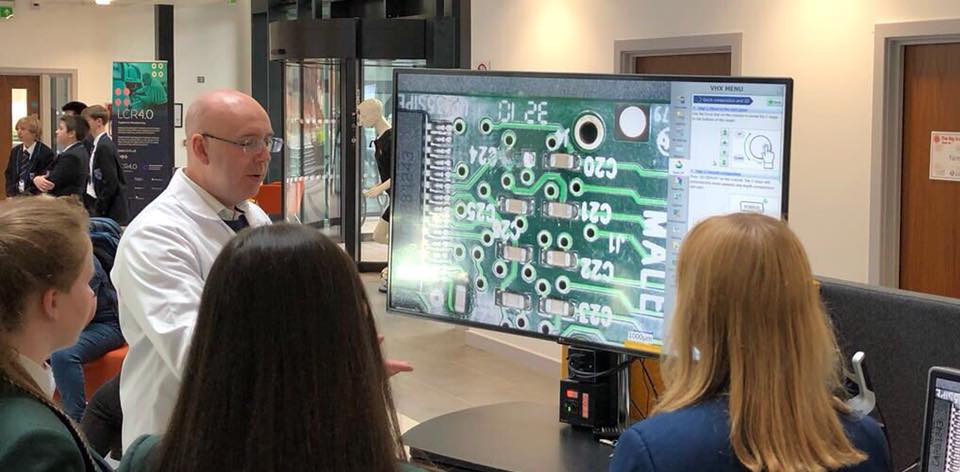 Schools attended the event from across the region to take part in interactive science, technology & engineering workshops and discover more about this inspirational learning hub.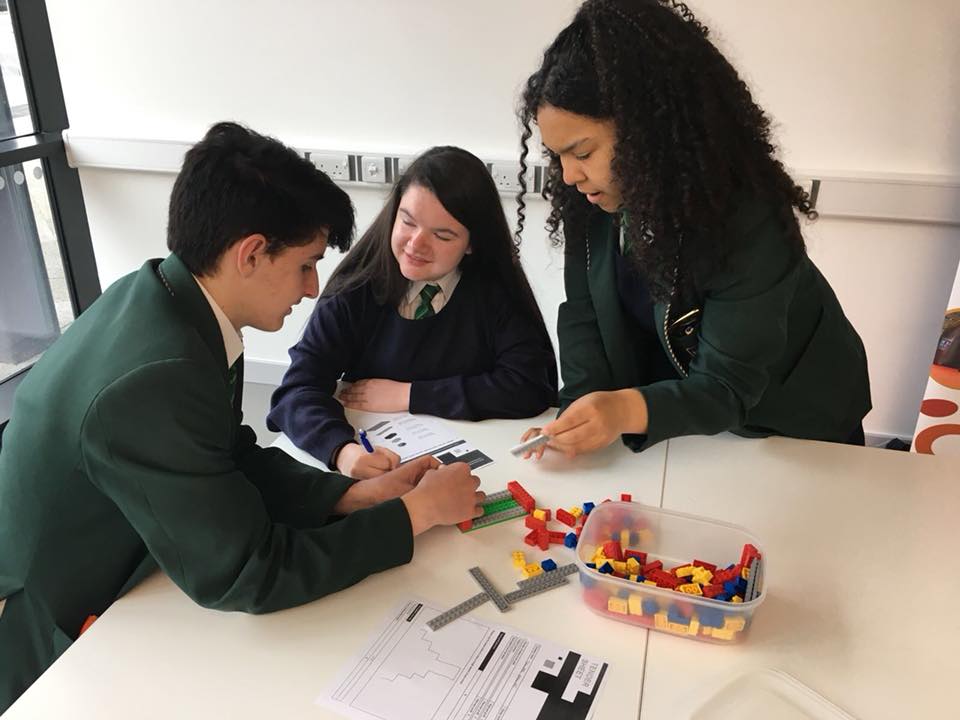 Tarmac
A CiTB construction challenge – design, plan, price and build the largest LEGO tower.
"At Tarmac we recognise the importance of investment in young people. Development of talent is both a business and social imperative."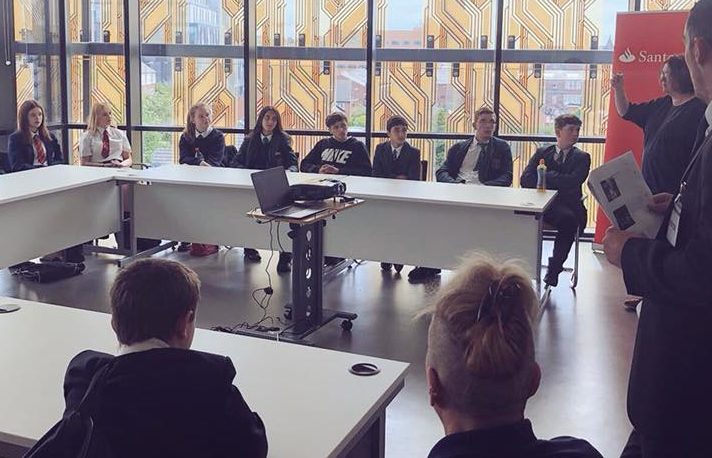 Santander
Futurewise Innovation workshop: Santander FutureWise is designed to help students explore the world of innovation, spark ideas and debate what the future may be like for them. The workshop is designed to support the curriculum in the STEM subjects. It aims to leave students with an understanding of why we need to continually adapt and innovate to meet the challenges of tomorrow.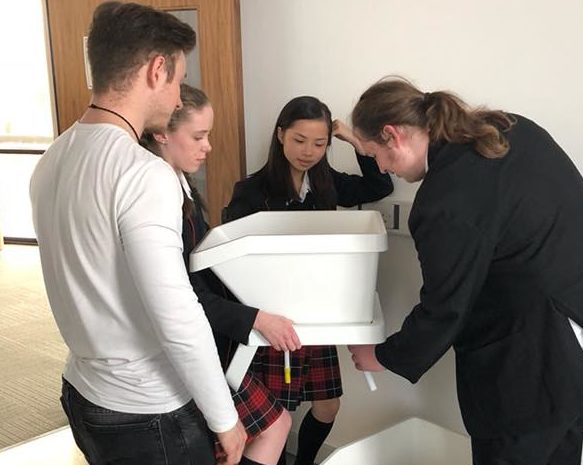 Farm Urban
Sensor Technology in Aquaponics – A session on future food solutions & technology
"The produce pod is an open source aquaponics system that allows you to grow fresh, healthy food all year round. Aquaponics is a mini-ecosystem inspired by nature: your fish fertilise your plants and your plants purify the water for your fish!"
Sensor City
A technology tour of Sensor City & 4 workshops showcasing Sensor City equipment: High-speed cameras, heat sensing camera, microscopes & spectrometers.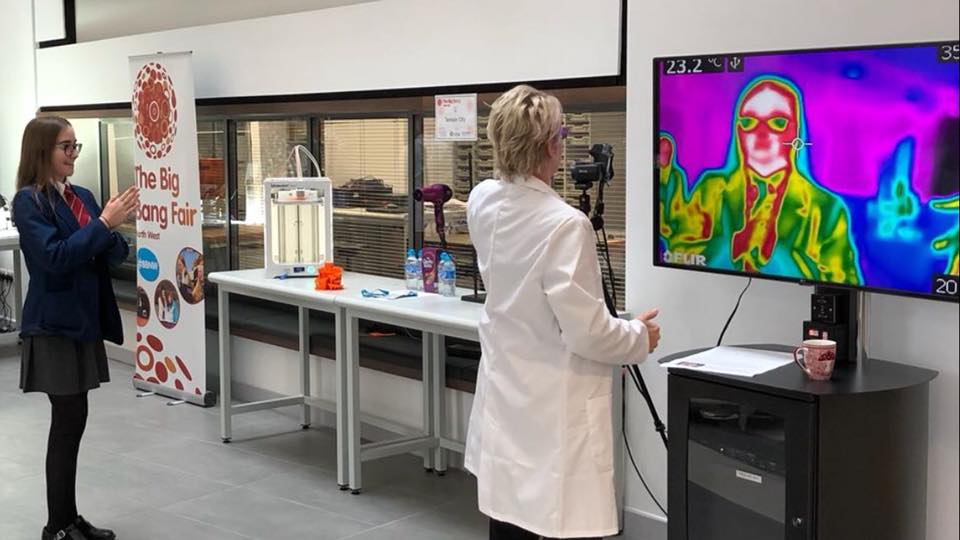 Congratulations to Sensor City on an inspirational event and thank you to all of our attending students. An awesome day of fun and learning!
The Big Bang @ School
The Big Bang at School supports schools to deliver an event to excite pupils about STEM subjects and inspire them to consider science or engineering careers.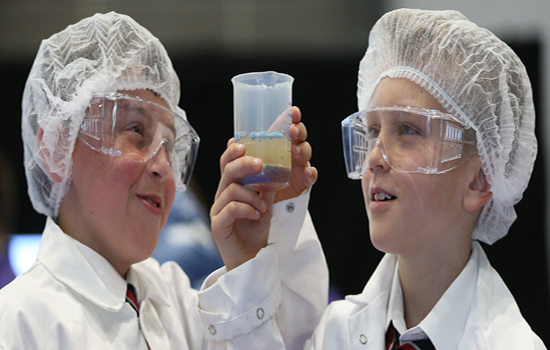 A Big Bang @ School Fair can be big or small, you can invite local businesses to take part, involve STEM ambassadors, bring in activity providers or do it all by yourself. The important thing is that pupils have fun finding out where their STEM studies can lead them.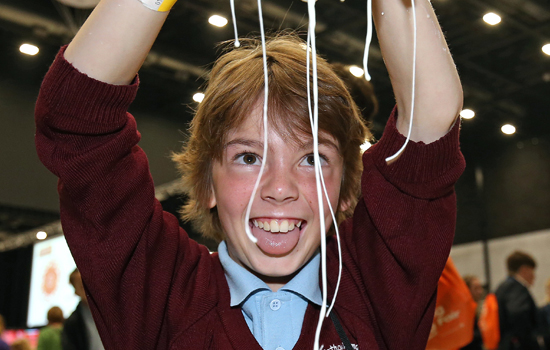 The Big Bang @ School is part of the wider Big Bang programme, led by EngineeringUK in partnership with over 200 organisations.
You can find out more here or if you live in the North West email [email protected], we're here to help!
Are you coming to The Big Bang North West 2018?
TICKETS ARE FREE! Find out more below…
BOOK NOW FOR THE BIG BANG NORTH WEST 2018!
Big Bang North West 2018: AstraZeneca return as Headline Sponsor
Official Gallery: The Big Bang North West 2017
Big Bang North West 2017: The Movie!
Go Virtual with The Big Bang North West!
The Big Bang North West 2017: Your Amazing Feedback
The Big Bang UK Competition: Finalists & Award Winners!
Big Bang North West 2017: A Teacher's View

Follow All About STEM on Twitter here
Like All About STEM on Facebook
Follow The Big Bang North West on Twitter here
Like The Big Bang North West on Facebook
« Back To News