May 21st 2018
Big Bang North West: STEM fun with Priestley College!
Fabulous news! Priestley College will be exhibiting at The Big Bang North West 2018.
"Visitors to our stand can come and work with our 'Magic Plastic!', which is a type of thermosetting plastic and you get to make and mould all sorts of exciting objects.
You will also have the opportunity to challenge your senses using Oculus Rift Glasses– a virtual reality headset for 3D gaming! You may also wish to view the world upside down using our amazing AstroMedia Reversing Goggles!
Staff and Student Ambassadors will be available to talk to visitors about college life and the unrivalled range and combination of courses available at Priestley."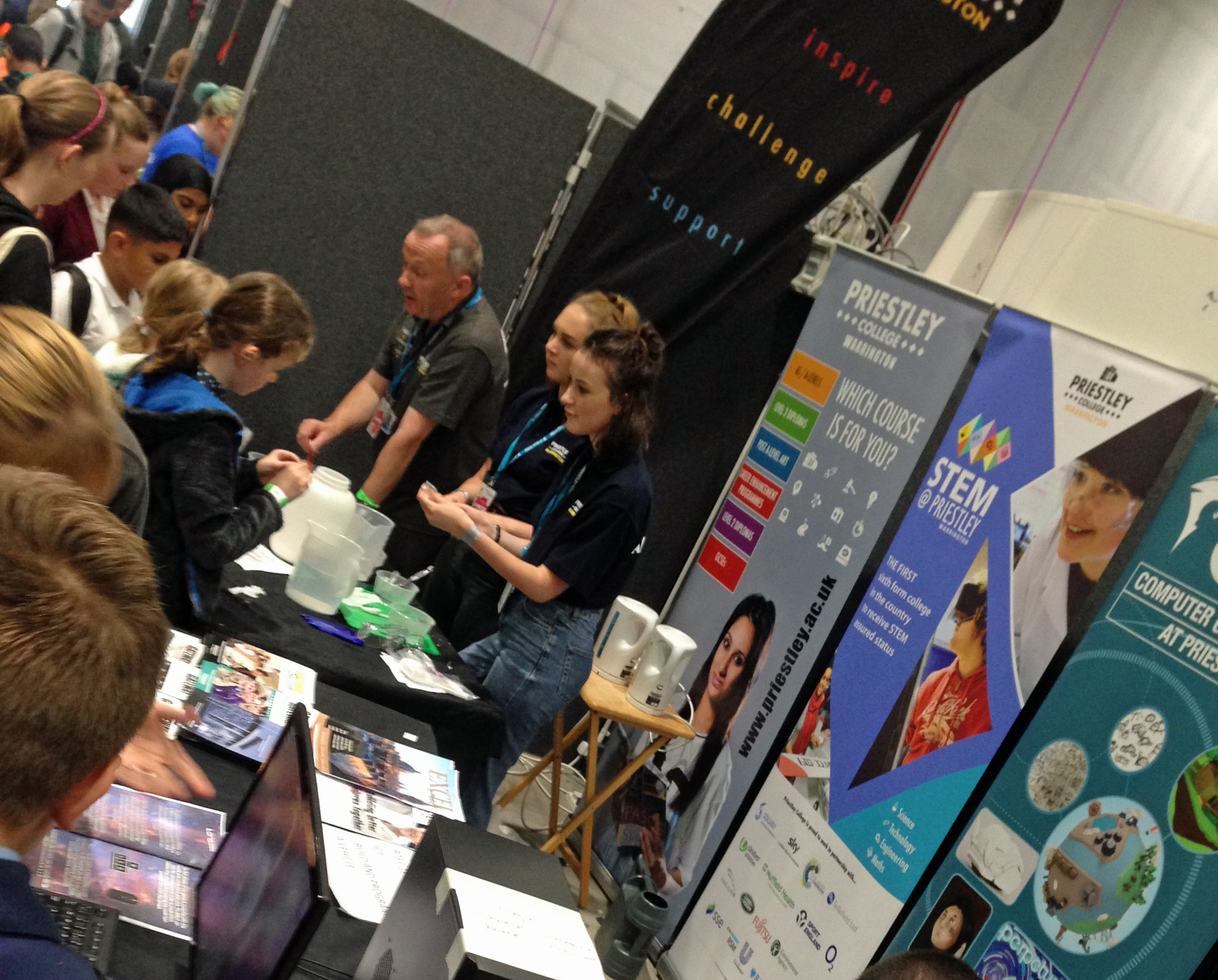 PRIESTLEY College became a Sixth Form College in 1979 and has grown in numbers and reputation ever since. Named after Joseph Priestley – the man best remembered for his discovery of the gas that would later be named 'oxygen' – it became the first dedicated sixth form college to receive STEM-assured status in 2013 and the first to be successfully revalidated in 2016, demonstrating its strong commitment to excellence in STEM education.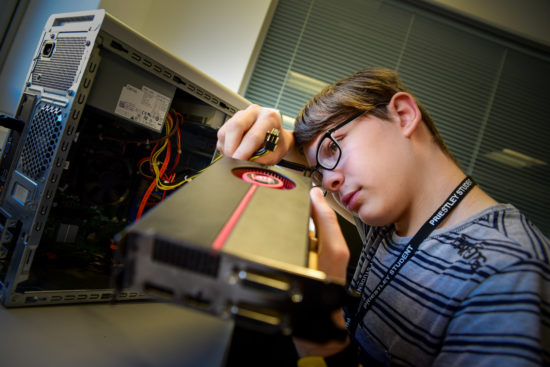 In the past 10 years Priestley has doubled in size due to improvements in results, the introduction of new curriculum subjects and significant investment in the facilities. One of the most recent was a £1.5million technology centre that boasts more than 200 computers. Since 1999 more than £15million has been invested in the campus including new science laboratories.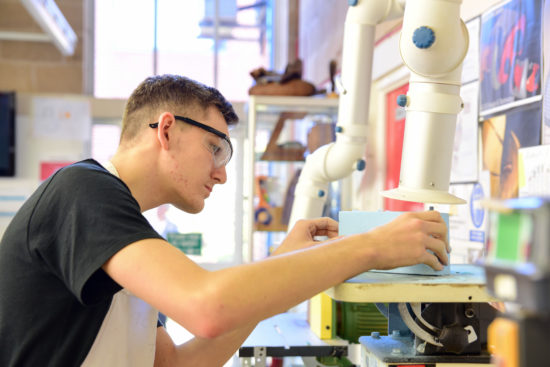 STEM achievements and successes include:

• Priestley students won the Gold Crest awards on the Engineering Education Scheme (EES)
• Priestley students won the Barclays Bank 'Tech Innovation Competition' held at their technology centre.
• A Priestley student won the annual Bright Sparks Award. Our student was one of the youngest candidates to win the award having experienced a Dragons Den style moment.
• Priestley students regularly secure Nuffield Placements, allowing them to work with industry professionals and university academics.
• Priestley students achieved medals in the UKMT Senior Maths Challenge and achieved high levels of success in the Biology, Chemistry and Physics Olympiad.
• Priestley alumni include Dr Claire Stanley and Dr Alice Williamson. Dr Stanley is now conducting research at ETH Zurich – one of the leading international universities for technology and the natural sciences. Dr Williamson is researching a cure for malaria in Australia
• Priestley holds the annual Priestly-Solvay Science Conference featuring exciting workshops and specialist talks for several Warrington Schools. Pupils have the opportunity to make plastic out of potatoes, building hydro powered turbines, workshops on the brain by a leading neuroscientist as well as many other exciting activities.
• For consecutive years Priestley students were nominated for awards in the Young Game Designer of the Year BAFTAs.
• Priestley hosts many eminent speakers from Industry and academia who visit every year to discuss their areas of expertise. This includes talks on Medicine, Engineering, Graphene and Digital and Environmental Science to mention just a few!
• Annual entry and success at the Royal Society of Chemistry Young Analyst Competition.
• Priestley provides work experience placements in Multinational companies such as Solvay, National Nuclear Laboratories and Colas.
• Priestley students have high level of success including regularly reaching the national finals of 'Apps for Good'.
Priestley College website
Priestley on Facebook
Priestley on Twitter
BOOK NOW FOR THE BIG BANG NORTH WEST 2018!
Big Bang North West 2018: AstraZeneca return as Headline Sponsor
Official Gallery: The Big Bang North West 2017
Big Bang North West 2017: The Movie!
Go Virtual with The Big Bang North West!
The Big Bang North West 2017: Your Amazing Feedback
The Big Bang UK Competition: Finalists & Award Winners!
Big Bang North West 2017: A Teacher's View

Follow All About STEM on Twitter here
Like All About STEM on Facebook
Follow The Big Bang North West on Twitter here
Like The Big Bang North West on Facebook
« Back To News