May 29th 2018
Big Bang North West: Virtual Construction & more with Jacobs!
We're overjoyed to announce that Jacobs will be returning to The Big Bang North West 2018. They have so much to offer on the big day from structures to virtual reality!
"We are keen to reach young people and encourage them to get into engineering and construction. Having attended BBNW last year, and with other Jacobs representatives from offices across the UK attending other Big Bang Fairs this year, we want to return again with a stand that truly targets young people in an engaging and fun way.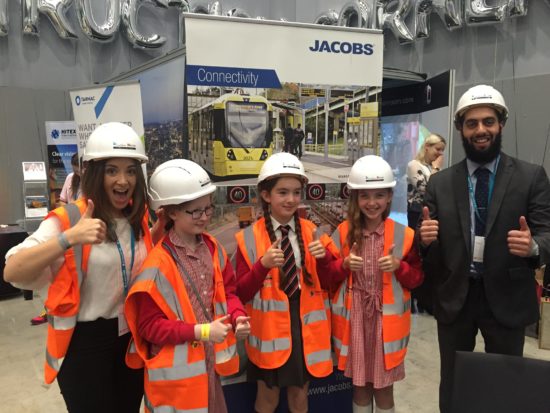 Our ambition is to make a difference by opening up the minds of students and giving them an insight into the real world of engineering, and what better way to do this than through people whose careers are across a multitude of engineering disciplines. Overall we hope to improve the diversity of people employed in engineering so that we can provide the best solutions for future projects through the minds of the next generations" – Karen Mottershead – STEM Coordinator for Jacobs Manchester, part of the Trans Pennine Hub.
Activity List:
Benjamin Baker Structures Chair Challenge
Highways Route Finding Task
Ecology Quiz
BIM Interactive Works
Virtual Reality
Time-out corner (Mental Health Matters)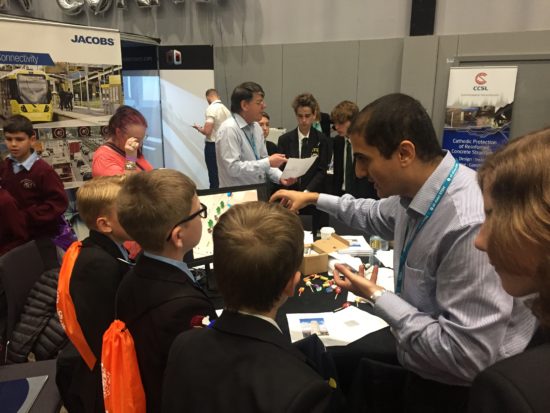 About Jacobs:
Jacobs is one of the world's largest and most diverse providers of technical, professional, and construction services, including all aspects of architecture, engineering and construction, operations and maintenance, as well as scientific and specialty consulting. We serve a broad range of companies and organizations, including industrial, commercial, and government clients across multiple markets and geographies.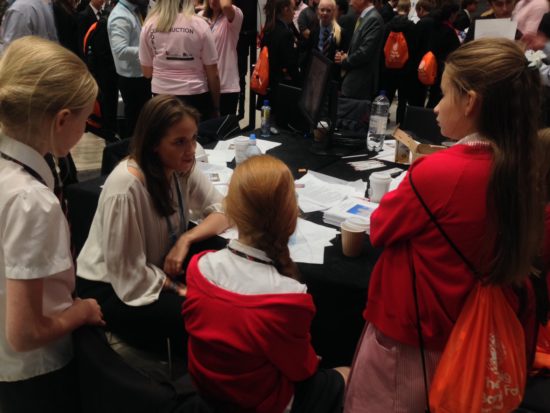 Feedback from STEM Ambassadors who attended BBNW last year:
"The attendees from differing backgrounds showed exceptional interest and had so many questions to ask us! It was lovely to speak to the younger generation of aspiring engineers, I felt they really connected well and were enthusiastic about the future of Engineering."
"I really enjoyed meeting the attendees at last year's event…we talked so much my throat got sore! It was surprising how knowledgeable some of the young people were and I found it exciting to share the opportunities in engineering which are open to them. Also I love how an appreciation of maths can span all ages."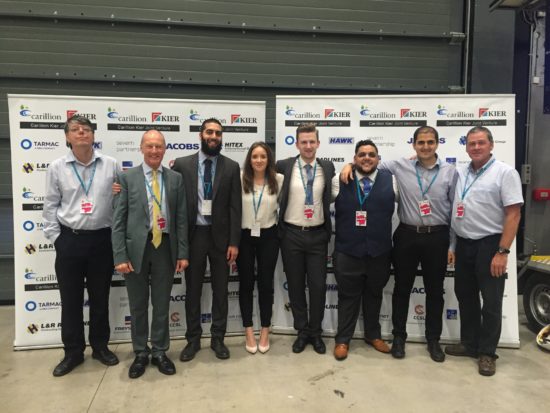 The Big Bang North West is going to be AMAZING!
We're FULLY BOOKED but don't worry, you can add yourself to our waiting list and we are still open for Big Bang UK competition entrants.
Add your contact details to the waiting list for the morning session
Add your contact details to the waiting list for the afternoon session
Enter the Big Bang UK Young Scientists & Engineers Competition
BOOK NOW FOR THE BIG BANG NORTH WEST 2018!
Big Bang North West 2018: AstraZeneca return as Headline Sponsor
Official Gallery: The Big Bang North West 2017
Big Bang North West 2017: The Movie!
Go Virtual with The Big Bang North West!
The Big Bang North West 2017: Your Amazing Feedback
The Big Bang UK Competition: Finalists & Award Winners!
Big Bang North West 2017: A Teacher's View

Follow All About STEM on Twitter here
Like All About STEM on Facebook
Follow The Big Bang North West on Twitter here
Like The Big Bang North West on Facebook
« Back To News