May 31st 2018
Big Bang North West: The Digital Ringmaster!
We are giddy (as a circus full of children) to announce that Andy Kent will be our ScottishPower Show Stage compère at The Big Bang North West!
Looking for a celebration of education & innovation?
Introducing… the Digital Ringmaster!
"Andy is one of the most passionate and energetic leaders in the UK's digital and creative sector. He is Chair of BIMA Liverpool and is an exceptional and inspirational leader of the multi-million turnover innovative web application agency, Angel Solutions.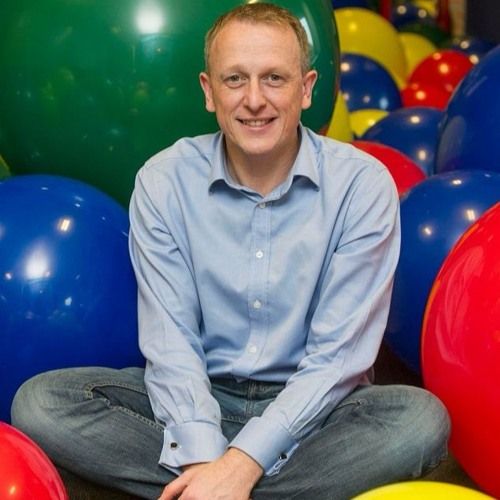 From renovating their whole office space into a circus-themed environment over a single weekend, to rewarding staff with monthly innovation days, birthdays off, and many other benefits, Andy and Angel have a growing reputation for being one of the UK's most caring leaders and responsible employers respectively.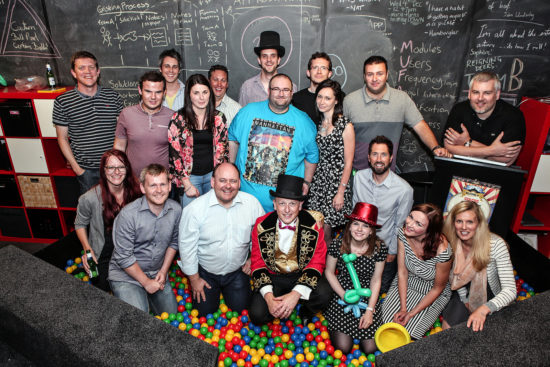 Andy is especially passionate about young talent and digital opportunities, having spent much of the last few years setting up and running programmes to address the skills gap. He also mentors upwards of 20 young people and business leaders at any one time!"
Visit the ScottishPower Show Stage to catch all of Andy's antics….
Huw James – Scientist & Adventurer to perform on the ScottishPower Show Stage
ScottishPower return as sensational Show Stage sponsor

The Big Bang North West is going to be AMAZING!
We're FULLY BOOKED but don't worry, you can add yourself to our waiting list and we are still open for Big Bang UK competition entrants.
Add your contact details to the waiting list for the morning session
Add your contact details to the waiting list for the afternoon session
Enter the Big Bang UK Young Scientists & Engineers Competition
BOOK NOW FOR THE BIG BANG NORTH WEST 2018!
Big Bang North West 2018: AstraZeneca return as Headline Sponsor
Official Gallery: The Big Bang North West 2017
Big Bang North West 2017: The Movie!
Go Virtual with The Big Bang North West!
The Big Bang North West 2017: Your Amazing Feedback
The Big Bang UK Competition: Finalists & Award Winners!
Big Bang North West 2017: A Teacher's View

Follow All About STEM on Twitter here
Like All About STEM on Facebook
Follow The Big Bang North West on Twitter here
Like The Big Bang North West on Facebook
« Back To News