June 18th 2018
Big Bang North West 2018: Headline Sponsor AstraZeneca – Activities REVEALED!
We are overjoyed to announce that AstraZeneca will be returning as our Headline Sponsor for The Big Bang North West 2018!
AstraZeneca are proud of the amazing things we have achieved together from 2014 to 2017 and are returning for a fifth year to sponsor our STEM-sational school event! Like us, they want to make 2018's Big Bang North West the BIGGEST and BEST and they have a HUGE list of activities for you…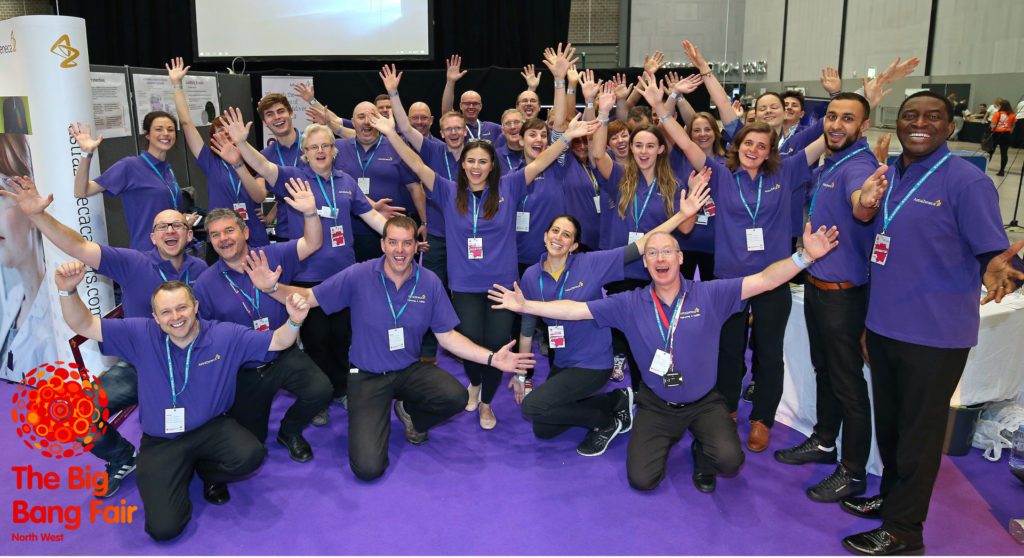 The AstraZeneca Team will be promoting STEM careers with fun, hands-on interactive activities applicable to Science, Technology, Engineering and Manufacturing.
Microscopy
Beat the Raptor
Identification of Virus'
Augmented Reality
Binary Coding
Thermography
Ultrasonic's
Gowning for cleanroom operations
Meet a real Scientist, Engineer, Quality Control Technician & Manufacturing Process Technician
Learn about the therapeutic areas AstraZeneca work in, talk about careers and discover how AstraZeneca develop, manufacture and deliver innovative medicines used by millions of patients worldwide.
You can even take home some our your own "augmented reality" to learn more about AstraZeneca Therapeutic areas!
AstraZeneca is a global pharmaceutical company with a major UK presence. Their goal is to push the boundaries of science to deliver life-changing medicines. In addition to supporting the science and innovation base of the UK, they also make a significant economic contribution in this country.

AstraZeneca has a workforce of more than 6,700 employees across four main sites in the UK, As well as having a large research and development organisation, AstraZeneca has many partnerships with academic, research-funding and charitable organisations around the country. They also offer significant educational opportunities for young scientists.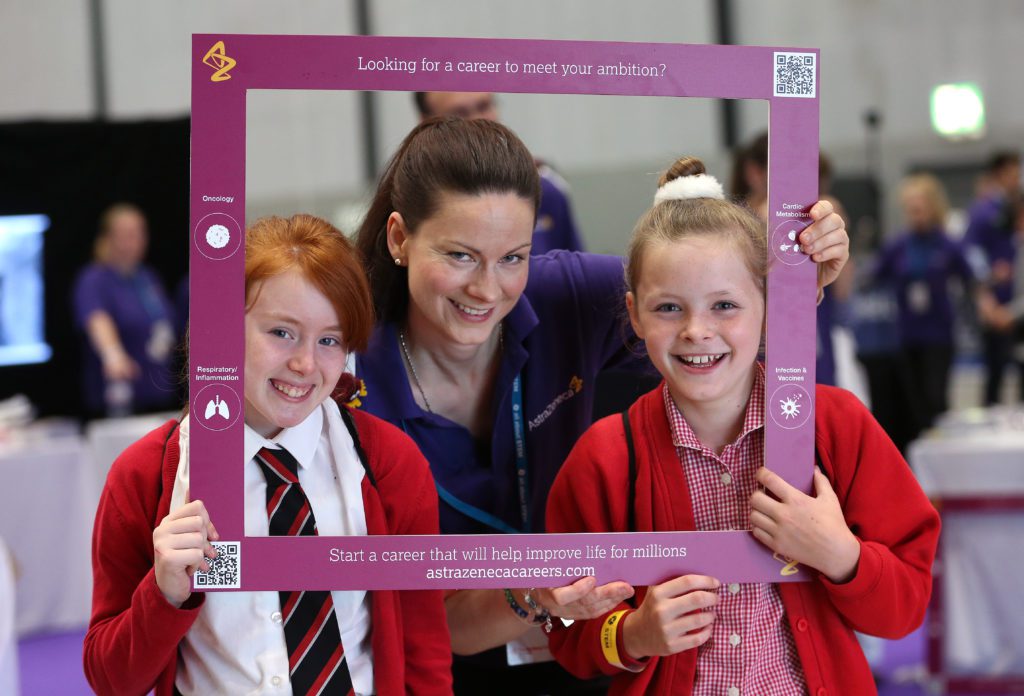 AstraZeneca Liverpool employ over 300 people at their biologics site at Speke, Liverpool, which has unique facilities to bulk-manufacture the nasal spray influenza vaccines Fluenz, which is an important part of the Government's childhood flu vaccination programme.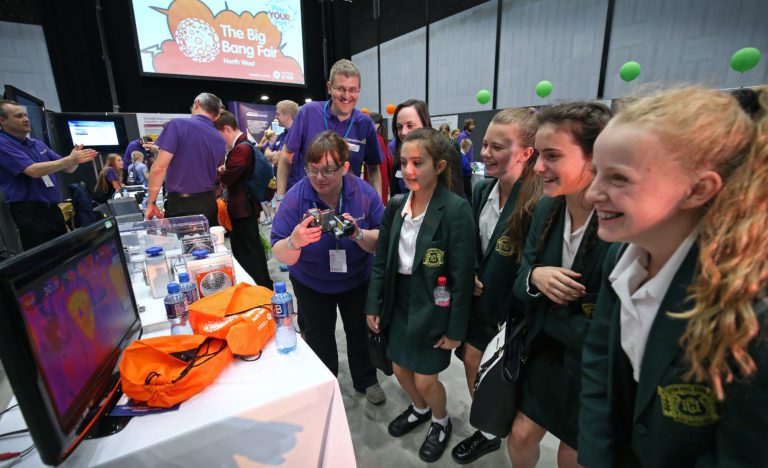 Simon Willocks, Director of Engineering, Facilities & SHE, AstraZeneca: "AstraZeneca are excited and proud to be headline sponsors , supporting the 2018 Big Bang Fair in partnership with the All About STEM Team for the 5th consecutive year. As a major employer in the Northwest with over 3500 staff working across the field of STEM, the Big Bang Fair is a great opportunity to spark the interest of the next generation and promote the vast array of career options within Science, Technology Engineering and Maths can bring.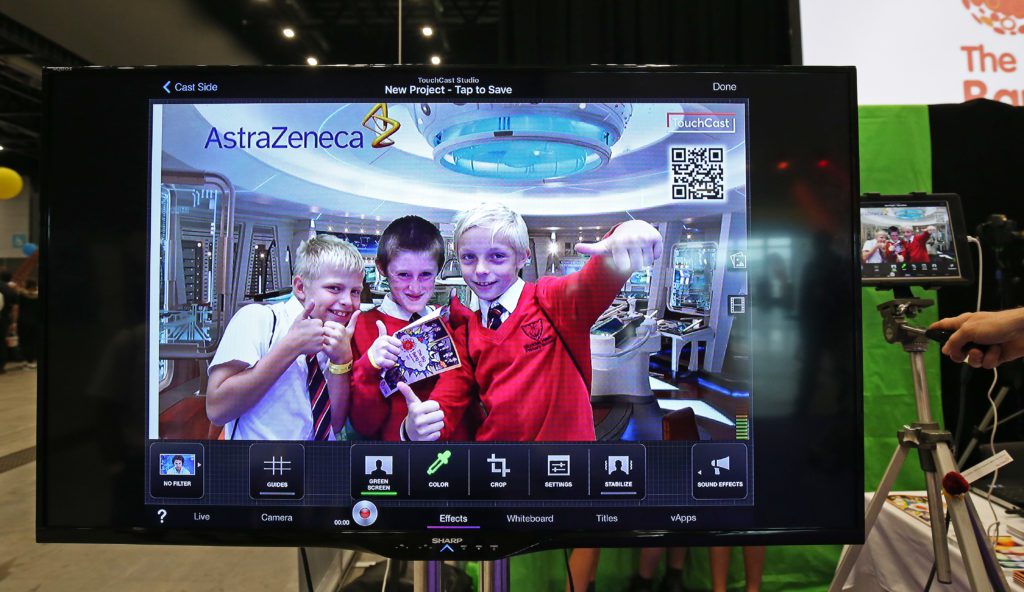 AstraZeneca continues to push the boundaries of STEM to develop and deliver life changing medications that ultimately save lives around the world – what a great reason to go to work every day!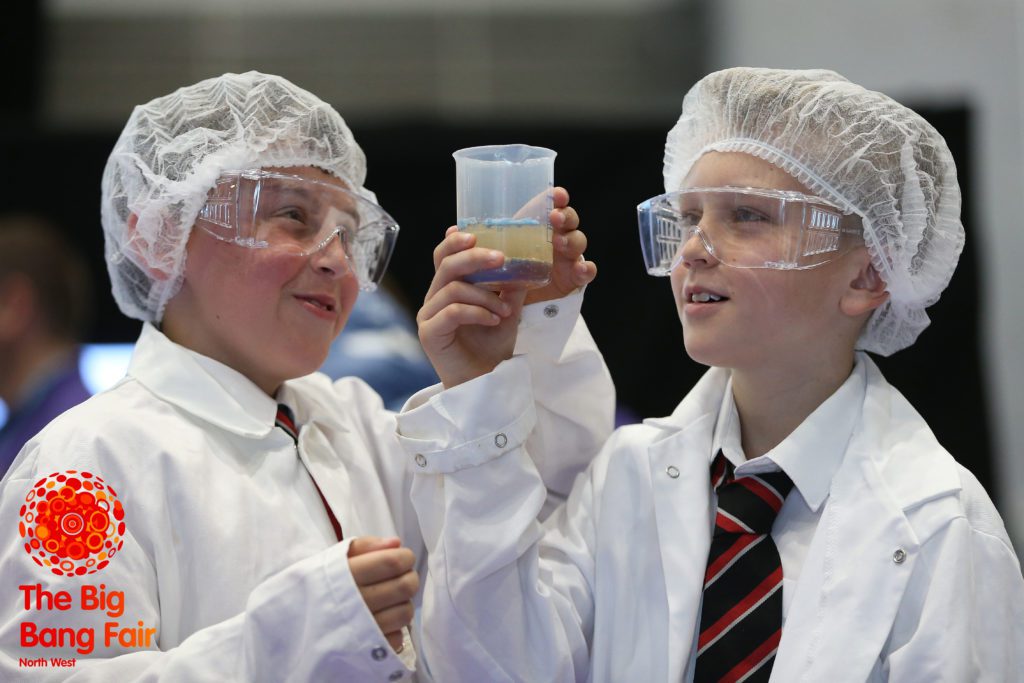 With support from the AZ STEM Ambassador Team it is our mission that the Big Bang Fair 2018 will inspire students from across the Northwest to see how their studies and future career choices can equally contribute to society."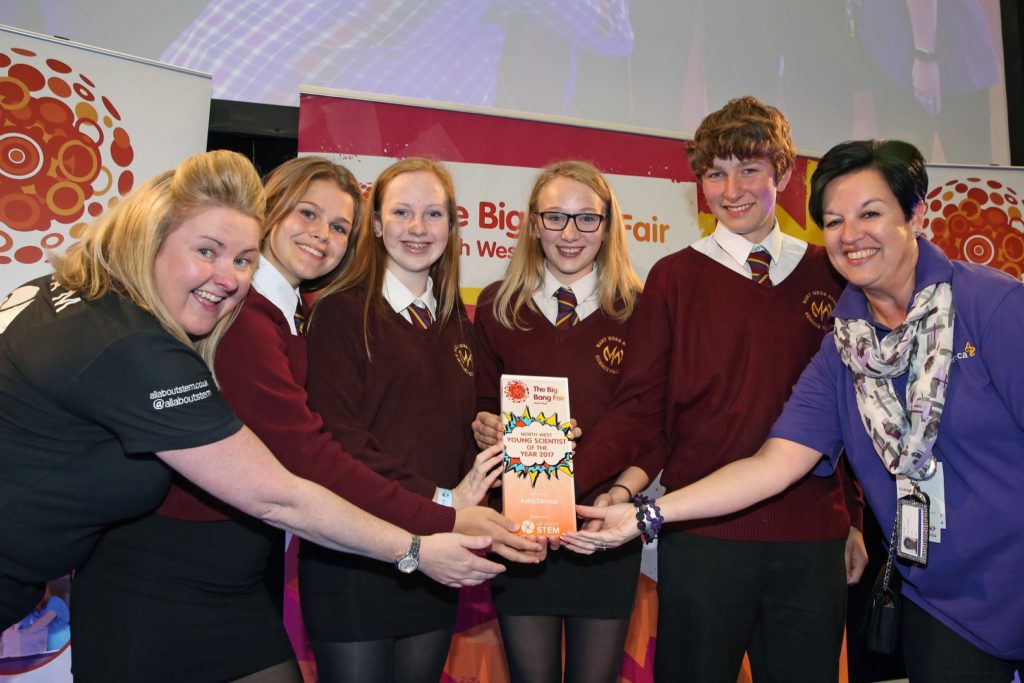 Along with The Big Bang North West, AstraZeneca also generously sponsor The Big Bang UK Young Scientists & Engineers Competition and the North West Young Scientist of the Year Award.
Take a look at the awesome interactive activities AstraZeneca bring, there's everything from thermal imaging to virtual surgery.
Follow The Big Bang North West on Twitter & Facebook

The Big Bang North West is going to be AMAZING!
We're FULLY BOOKED but don't worry, you can add yourself to our waiting list and we are still open for Big Bang UK competition entrants.
Add your contact details to the waiting list for the morning session
Add your contact details to the waiting list for the afternoon session
Enter the Big Bang UK Young Scientists & Engineers Competition
BOOK NOW FOR THE BIG BANG NORTH WEST 2018!
Big Bang North West 2018: AstraZeneca return as Headline Sponsor
Official Gallery: The Big Bang North West 2017
Big Bang North West 2017: The Movie!
Go Virtual with The Big Bang North West!
The Big Bang North West 2017: Your Amazing Feedback
The Big Bang UK Competition: Finalists & Award Winners!
Big Bang North West 2017: A Teacher's View

Follow All About STEM on Twitter here
Like All About STEM on Facebook
Follow The Big Bang North West on Twitter here
Like The Big Bang North West on Facebook
Images © All About STEM / Big Bang North West
Photographer: Gareth Jones
« Back To News