December 19th 2018
Big Bang North West: STEMsational Sensor City Big Bang @ School Events
As part of a project by Sensor City, Team Big Bang North West & CreativeHUT visited Notre Dame Catholic College, Calderstones School, Broughton Hall Catholic High School and West Derby School to facilitate four Big Bang events sponsored by Shaping Futures.
Each event began with a welcome meet-up with All About STEM and pupils were given an exciting sneak peek at what's to come at The Big Bang North West 2019. Students were mesmerised by fire shows, dry ice, gadgets, coding, forensics, slime, medical magic and more!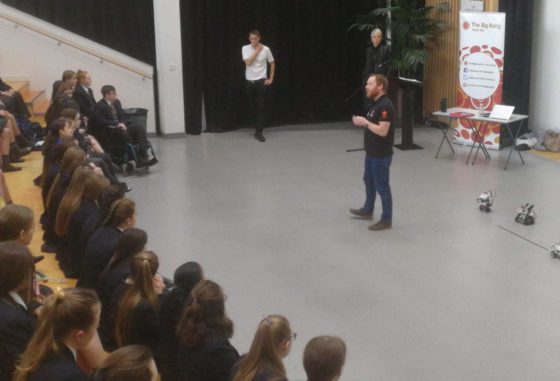 Secondly, Sensor City discussed STEM careers, the important work they do and some of their pioneering technologies.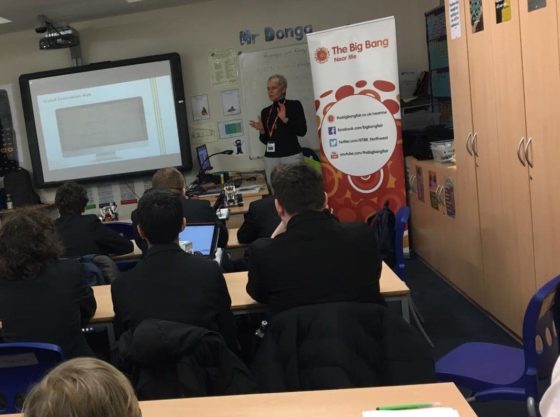 Then it was time for engineering in action! Each class took part in an interactive LEGO Mindstorms workshop with CreativeHUT. Everyone had the opportunity to programme & code their own autonomous robot.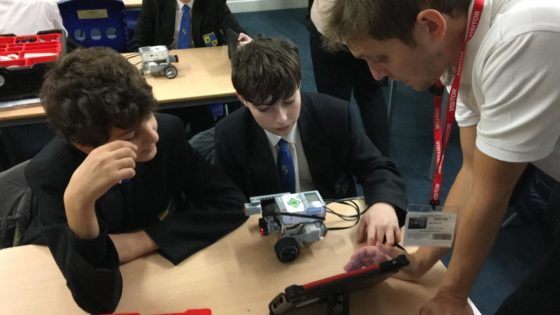 Students mastered manoeuvres quickly and enjoyed experimenting with gyro & touch sensors to complete the challenging courses.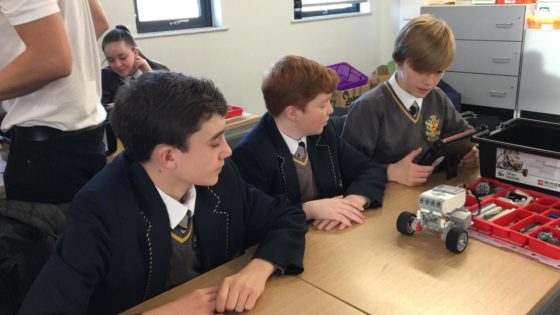 Watch out for 'SNAP' the grumpy robot though… he bites!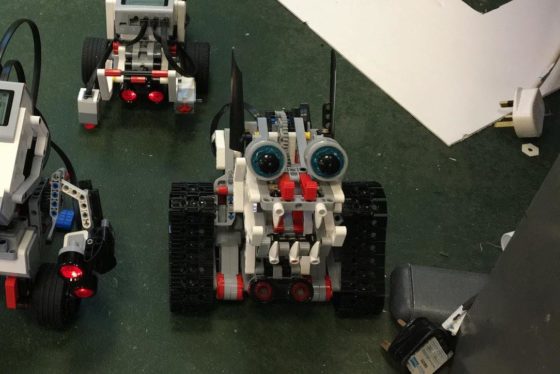 Special thanks to Sensor City for promoting STEM as part of their project, Shaping Futures for their generous funding & CreativeHUT for delivering animated, awesome activities.
The children were lining up to take their turn, dabbing in celebration and making their robots dance at the finish line!
A fantastic series of Big Bang events!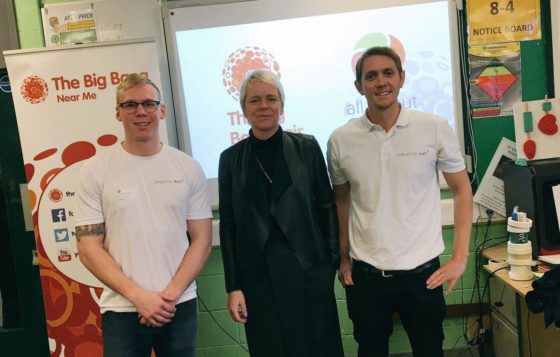 Relive Day 1 in pictures
Relive Day 2 in pictures
Sensor City
Sensor City is a Liverpool-based technical innovation centre and University Enterprise Zone. They foster the creation, development, production and promotion of cutting edge sensor technologies for use in a wide range of sectors.
Shaping Futures
Shaping Futures is a collaborative outreach programme which is delivered across the Liverpool City Region. The project is part of the wider National Collaborative Outreach Programme (NCOP) which has been funded by HEFCE. Shaping Futures work with young people from electoral wards where the progression to Higher Education (HE) is lower than expected.
CreativeHUT
The mission of CreativeHUT is to ignite creativity in children, teachers and parents. They offer a wide variety of resources, training and services with a focus on reaching as many Nurseries, Primary and Secondary schools. Embracing and engaging with a close network of talented educationalists, they focus on providing a unique experience for customers and ensure teachers and parents feel supported every step of the way. Only working with leading resource providers, they ensure that only the best resources and services are being used in the classroom and at home.
The Big Bang North West 2018: 7000 school children celebrate STEM!
Metro Mayor Opens Big Bang Competition Awards Ceremony – Winners Announced!
Big Bang North West & AstraZeneca celebrate 5 years of STEM inspiration for schools!
The Big Bang North West 2018: Your AMAZING Feedback!
The Big Bang North West 2018: Official Gallery
The Big Bang North West 2018: LIVE Twitter Gallery
The Big Bang North West 2018: Big Bang UK Competition Projects
The Big Bang North West 2018: Behind the Scenes
Follow All About STEM on Twitter here
Like All About STEM on Facebook
Follow The Big Bang North West on Twitter here
Like The Big Bang North West on Facebook
« Back To News