April 03rd 2019
ASK Project: An Amazing Impact in National Apprenticeship Week!
ASK played a huge part in the success of National Apprenticeship Week, engaging with over 16,500 students across the week in over 300 creative and exciting themed events & activities. Take a look…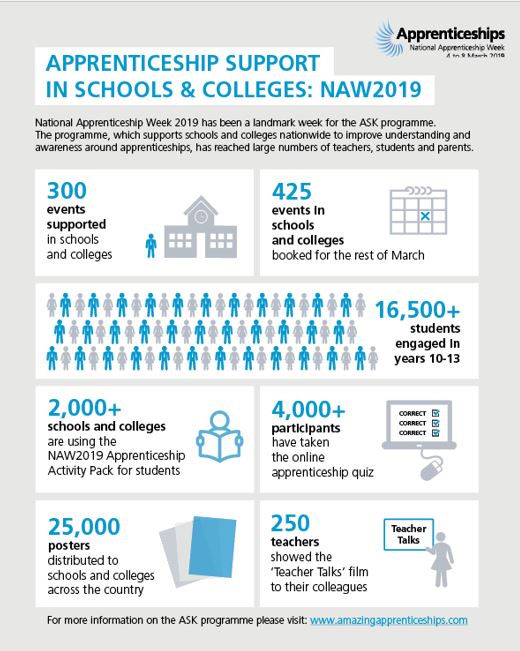 Team All About STEM celebrated National Apprenticeship Week with an extensive tour across the region to promote apprenticeships & The Ask Project. Did you meet Dave & Paul on their travels? We engaged with over 800 young people!
All About STEM Tour: National Apprenticeship Week – The ASK Project!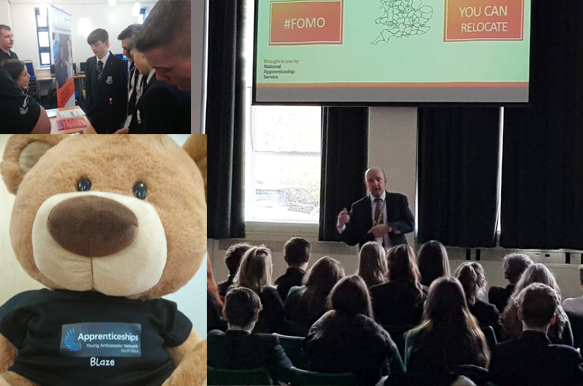 Did you know that you can achieve a degree through an apprenticeship?
Did you know the Government has targeted 3 million apprenticeship starts before 2020?
Did you know that there are up to 28000 apprenticeship positions available across England?
If you didn't know the above, you are not alone and All About STEM is working in Cheshire, Warrington, Knowsley & Wirral to help make sure that schools, colleges and their students are fully informed about the brilliant opportunities that apprenticeships offer.
From March 2017 All about STEM has delivered the (ASK) Apprenticeship Support and Knowledge for Schools project (commissioned by the National Apprenticeship Service).
The project works with school and colleges to ensure they are getting the support they need to fully promote apprenticeship by ensuring they are provided with up to date information and guidance about apprenticeships.
To find out how your school can benefit from the free support available from the project, contact Dave Armson ([email protected]).
Apprenticeships: Vacancy Snapshot
A-Z of Apprenticeships
Amazing Apprenticeships: Information & Resources

The Big Bang North West 2019: FULLY BOOKED!
Big Bang North West: New Headline Sponsor – Unilever!
Metro Mayor Opens Big Bang Competition Awards Ceremony 2018
The Big Bang North West 2018: Your AMAZING Feedback!
The Big Bang North West 2018: Official Gallery
The Big Bang North West 2018: Big Bang UK Competition Project
Follow All About STEM on Twitter here
Like All About STEM on Facebook
Follow The Big Bang North West on Twitter here
Like The Big Bang North West on Facebook
« Back To News