September 19th 2019
Create a #BioArtAttack & WIN prizes!
Yes it's back! The Royal Society of Biology BioArtAttack Competition has returned & applications are now open!
Your entry can be anything from drawings and sculptures to models and collages of any scale. The piece of art created can be entered by an individual or as a group, including classes, lab groups or any group of biology enthusiasts.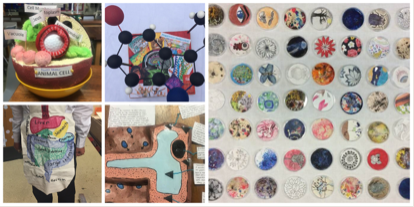 Anything and everything creative is eligible for submission. Don't worry if you GO BIG, photographs of large works are accepted.
Entries will be judged on:
the variety of materials used
the variety of creative skills used
the aesthetic quality of the piece
the originality of the piece 
how well the piece captures the biological basis of the subject matter
This is a fantastic opportunity for a STEAM/STEM session in your STEM Club or school. A perfect way to combine creativity with science!
Competition closes 13th of October 2019
Biology Week is coming! Find out more…
« Back To News