December 12th 2019
Resources: Celebrate Tim Peake's Space Launch in School!
On the 15th of December 2015, UK Astronaut Tim Peake launched successfully into space from Baikonur Cosmodrome on board Soyuz TMA-19M. With the anniversary of this momentous event just days away, we've brought together a collection of resources & activities so you can celebrate Tim's 186-day Principia mission in school!
ESERO-UK, The UK Space Agency & The European Space Agency offer support and resources to enable teachers to use Tim Peake's space mission to inspire pupils for generations to come. The best part is each link leads to more ideas & inspiration…
And if your learners would like to train like astronauts, don't forget that Mission X launches soon!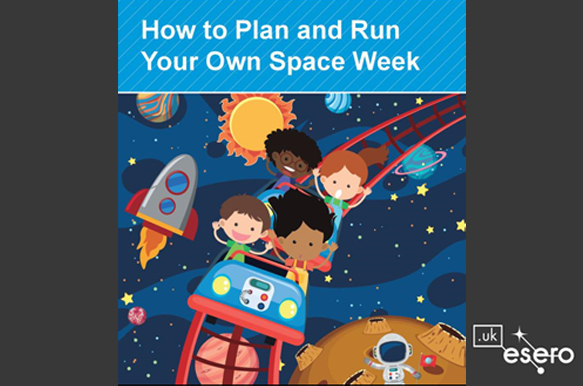 ESERO Guide: Run Your Own Space Week!
The European Space Education Resource Office for the UK (ESERO-UK) have a fantastic new guide on offer – Plan & Run Your Own Space Week!
This booklet provides a wealth of ideas for activities for children in EYFS and primary schools as well as links to many high-quality resources to support teachers in planning a week of engaging learning experiences for their pupils.
The guide describes everything you need to do to have a fantastic space-themed week in your school and also gives tips for the next steps to really develop space education across your school.
Find out more & download your guide…
Design & Technology Resources: Inspired by Space
'Did you know that some of our everyday materials used on the high street were originally designed for use in space? Many of these space-inspired materials are also part of the Design and Technology (D&T) curriculum, including shape memory alloys, Kevlar, titanium, GORE-TEX and graphene to name just a few.
This collection of resources takes a look at these space-inspired materials and finds out more about them and how they are used both in space and back on Earth.'
Resources available include Smart Materials, Modern Materials & Technical Textiles.
Created by ESERO, the packs can be downloaded from STEM Learning here.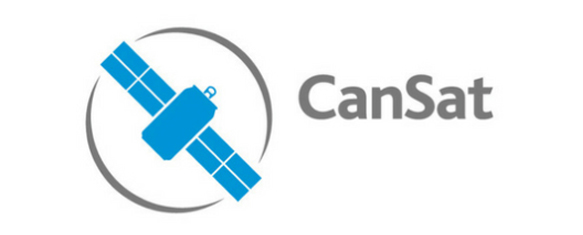 CanSat
The CanSat competition provides students (14+) with the opportunity to have practical experience working on a small-scale space project.
A CanSat is a simulation of a real satellite, integrated within the volume and shape of a soft drink can. The challenge for students is to fit all the major subsystems found in a satellite, such as power, sensors and a communication system, into this minimal volume.
Click for full details & to register your interest for 2020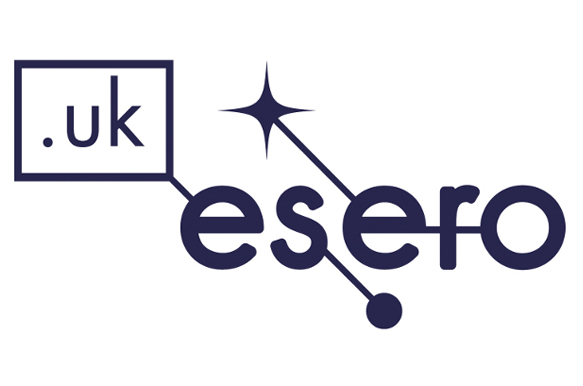 One for the adults…
One Million Interactions!
The One Million Interactions initiative has been launched by STEM Learning, ESERO UK and The Careers and Enterprise Company, in order to attract more young people into science, technology, engineering and mathematics (STEM) and the space industry.
'STEM Ambassadors, volunteers from a broad range of jobs and backgrounds who are passionate about inspiring young people to pursue STEM studies and careers, are being sought from the space industry to engage with children and young people to demonstrate the connection between the STEM subjects they study and the potential careers in space travel and exploration.'

The UK Space Agency is providing £125,000 to set the scheme up, and ongoing support to deliver it.
Are you are STEM Ambassador or would you like to get involved?
Tim Peake is a STEM Ambassador, be like Tim!
ESERO
STEM Learning
STEM Ambassador Hub: Merseyside & Cheshire

SCHOOLS: The Big Bang North West 2020 is open for booking!
Big Bang North West 2020: Headline Sponsor – Unilever

Look back: Big Bang North West 2019 – 8000 Children Celebrate STEM!
Look back: Big Bang North West 2019 – Your Fantastic Feedback
Look back: Big Bang North West 2019 – The Movie
Follow All About STEM on Twitter here
Like All About STEM on Facebook
Follow The Big Bang North West on Twitter here
Like The Big Bang North West on Facebook
« Back To News