March 02nd 2020
Big Bang North West: Big Bang @ Penketh High School
On the 26th of February, Penketh High School partnered with All About STEM to host an exciting Big Bang @ School event and project competition as part of their Challenge Academy Trust Science Fair.
Penketh High School and Beamont Collegiate Academy went head-to-head as they presented innovative ideas, shared their knowledge and showcased their scientific research.
Projects were judged by a panel of experts from United Utilities. The judges were particularly impressed as every team had focused on social, health and environmental issues.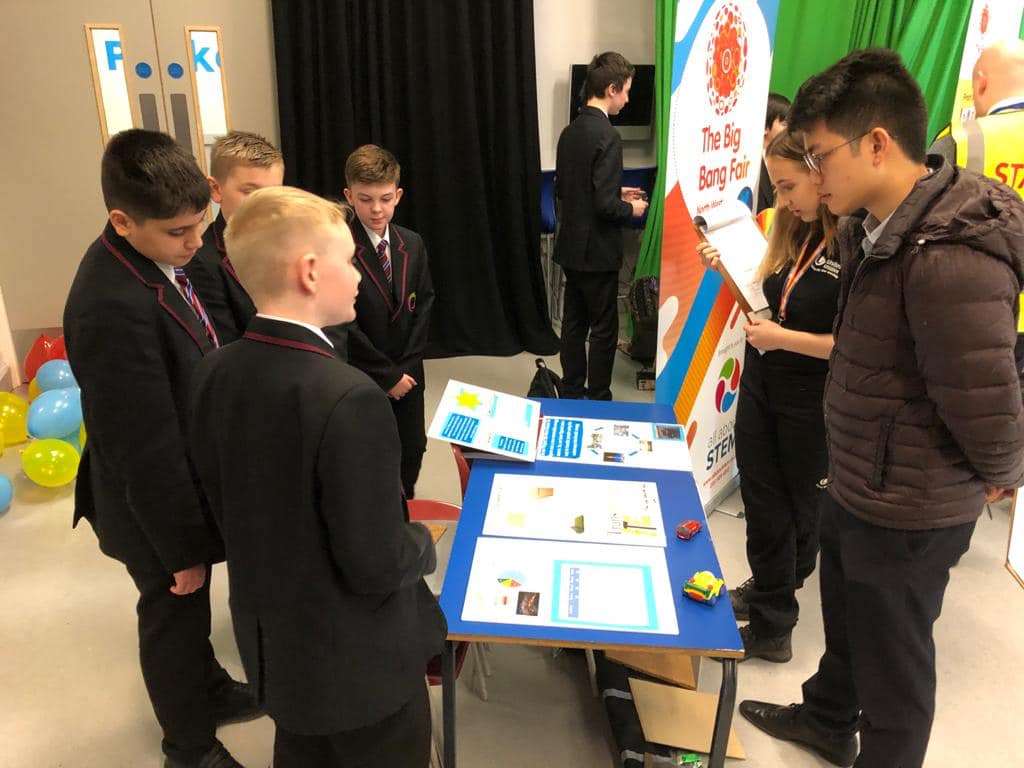 TransEnergy – Beamont Collegiate Academy
This project offered a renewable solution to the pollution and energy crisis using recycled materials on road surfaces to harness kinetic energy.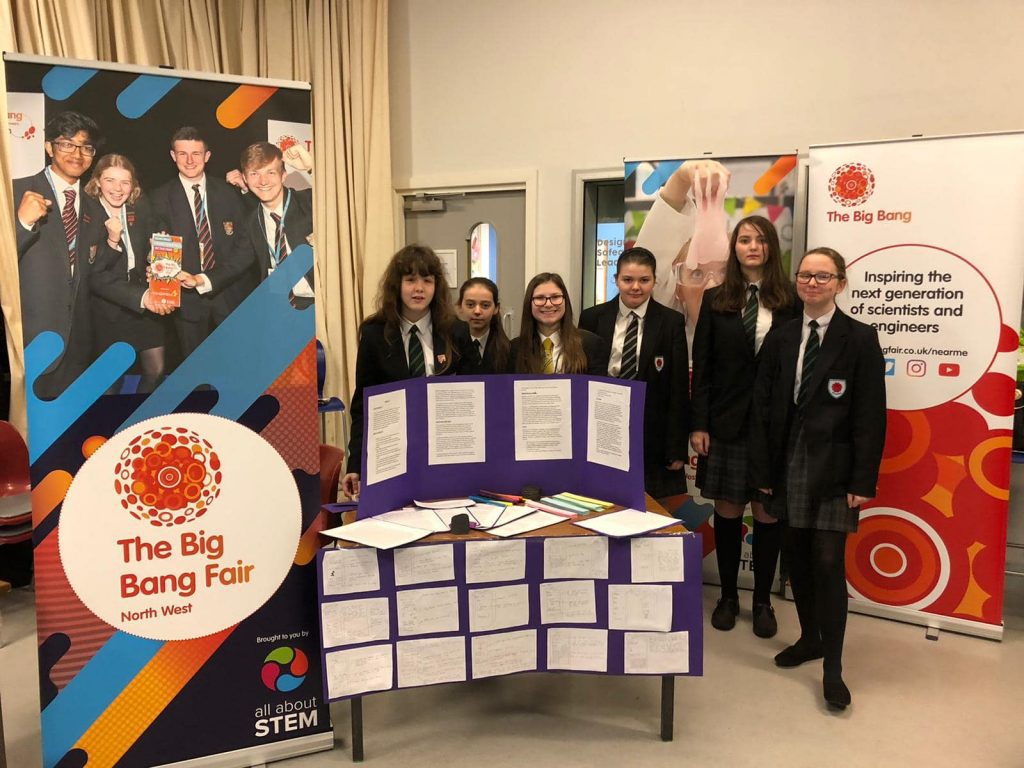 Epilepsy Watch & App – Penketh High School
A life-changing idea. An app and watch that warns about epileptic seizures with considerations/support for low-income countries.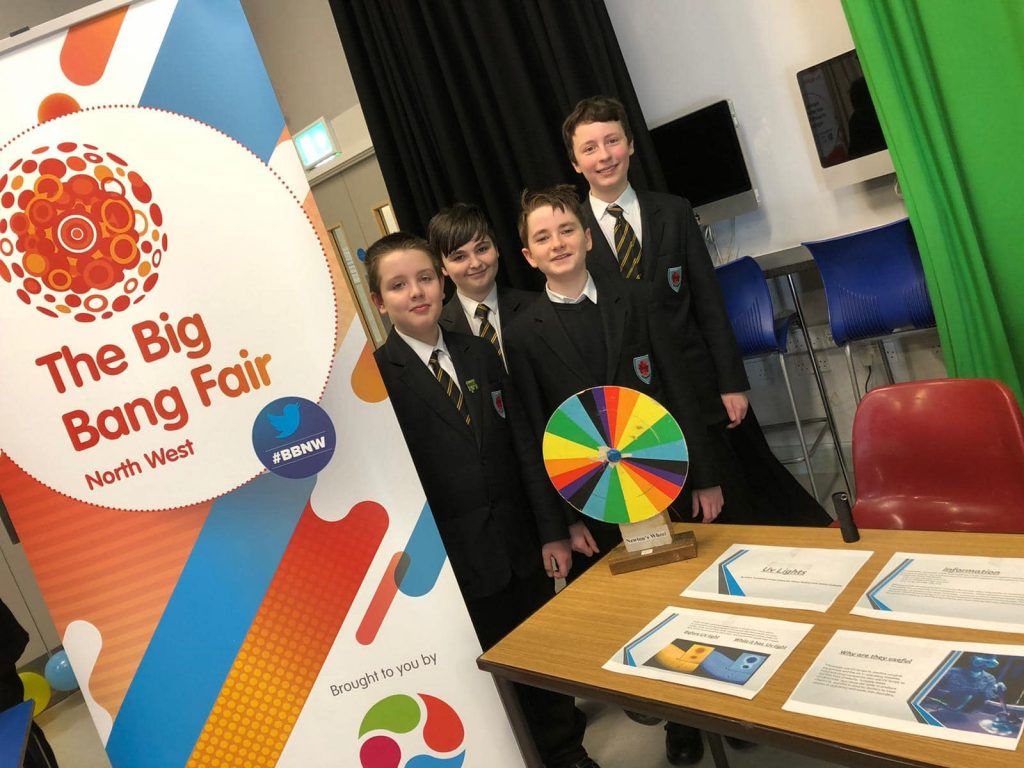 UV Light – Penketh High School
An in-depth study of UV light and it's uses. This project included practical activities and demonstrations to aid learning.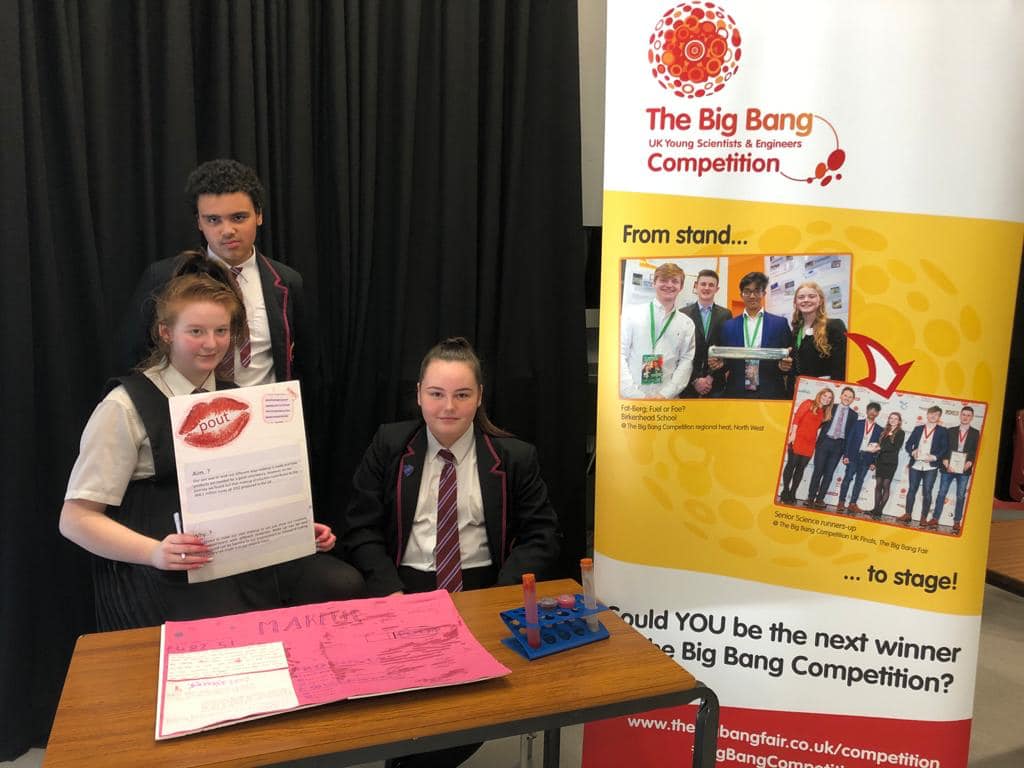 Reduce Carbon Footprint in Cosmetics – Beamont Collegiate
This team started their project by researching make-up consistency but based on their findings they flipped their study to help reduce the carbon footprint of the cosmetics industry.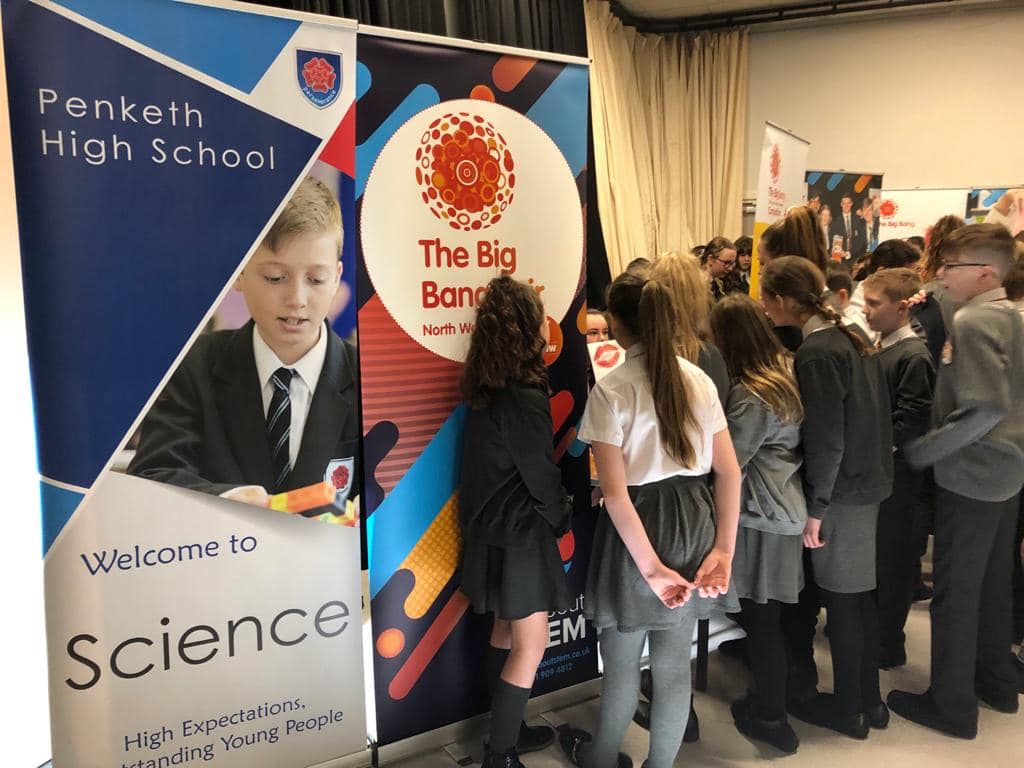 For the second year running, Penketh High School invited pupils from local primary schools to tour the project exhibition and learn more on each subject by communicating with older learners – inspirational!
"We loved it! Thank you to Penketh High and Beamont Collegiate Academy for inviting us. Confident and innovative presentations – well done to all students!" – Great Sankey Primary and Nursery School.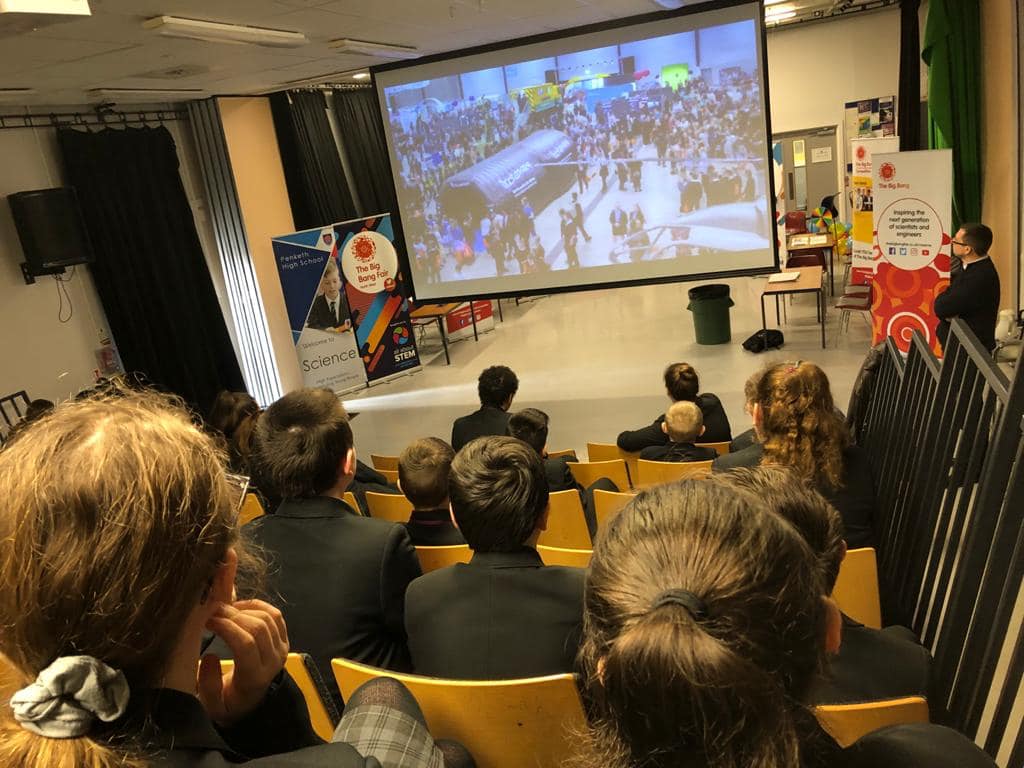 During the event learners found out more about The Big Bang UK Competition, CREST Awards and The Big Bang North West. Three fantastic opportunities to develop their ideas, exhibit their amazing work and be commended for their achievements.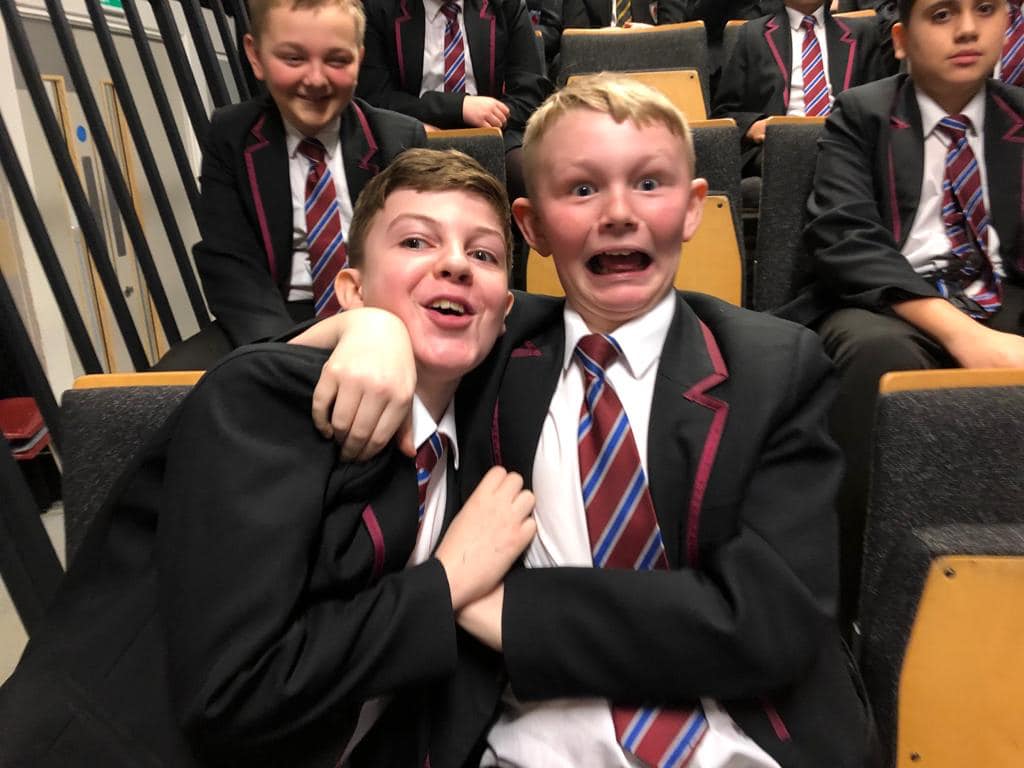 The projects were phenomenal, so much so that the judges needed further deliberation time. After a nail-biting wait, the winners were announced…
Well done to Team TransEnergy & Team Epilepsy Watch and App!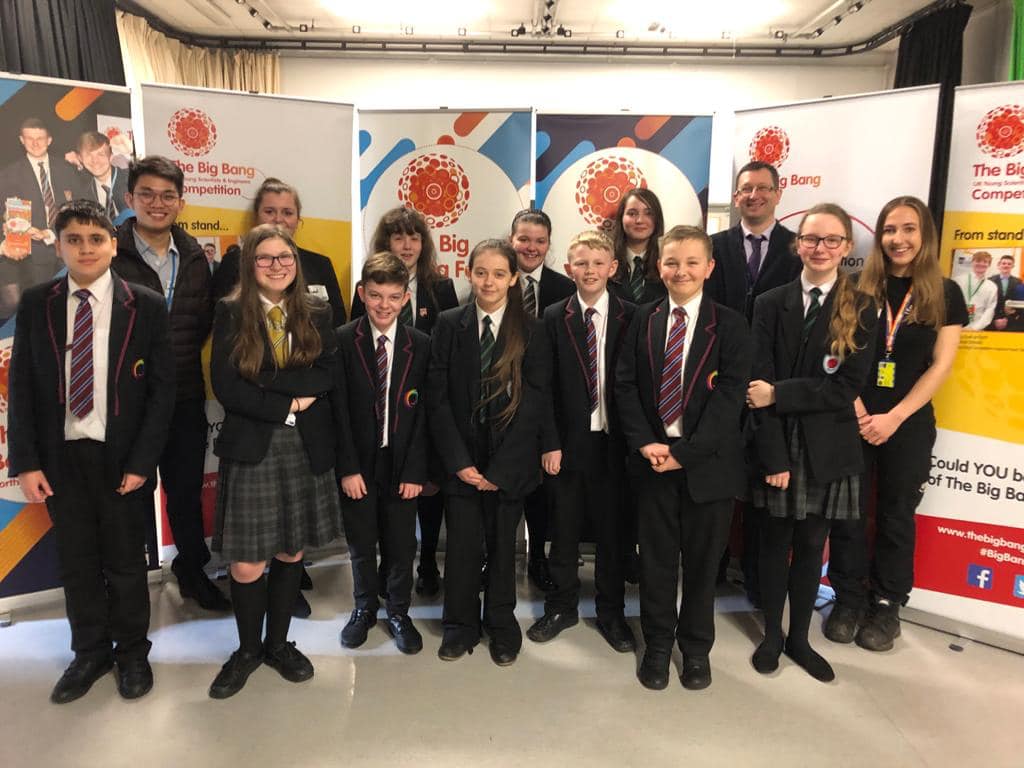 Hopefully we'll be seeing all of the entrants at The Big Bang North West in the Big Bang UK Competition.
Thank you and congratulations to Penketh High School on another sensational event!
Relive the day in pictures here…
The Big Bang UK Young Scientists & Engineers Competition
All About STEM are pleased to announce that the Big Bang North West is now open for Big Bang Competition registrations. If you have students who are in year 7 – 13 and have an amazing science or engineering project they would like to enter into the Big Bang UK Competition, click here!
The Big Bang @ School
The Big Bang @ School supports schools to deliver an event to excite pupils about STEM subjects and inspire them to consider science or engineering careers.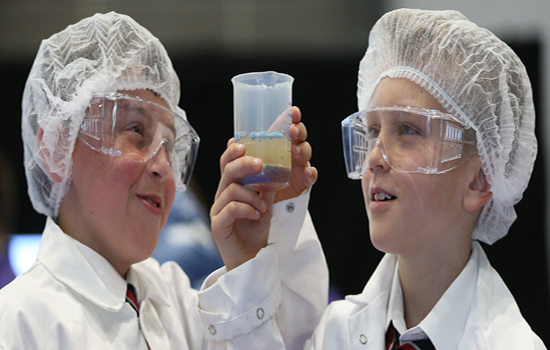 A Big Bang @ School Fair can be big or small, you can invite local businesses to take part, involve STEM ambassadors, bring in activity providers or do it all by yourself. The important thing is that pupils have fun finding out where their STEM studies can lead them.
The Big Bang @ School is part of the wider Big Bang programme, led by EngineeringUK in partnership with over 200 organisations.
You can find out more here or if you live in the North West email [email protected], we're here to help!

FULLY BOOKED: The Big Bang North West 2020!
Big Bang North West 2020: Headline Sponsor – Unilever
Enter the Big Bang UK Young Scientists & Engineers Competition!

Look back: Big Bang North West 2019 – 8000 Children Celebrate STEM!
Look back: Big Bang North West 2019 – Your Fantastic Feedback
Look back: Big Bang North West 2019 – The Movie
Follow All About STEM on Twitter here
Like All About STEM on Facebook
Follow The Big Bang North West on Twitter here
Like The Big Bang North West on Facebook
« Back To News