August 13th 2021
Exam Results: Careers Parent Packs
If you're a parent looking to advise your teens about career options after their results, Amazing Apprenticeships offer downloadable booklets packed with information! 
Parents can access the latest advice and guidance from current and past editions, supported by the National Apprenticeship Service.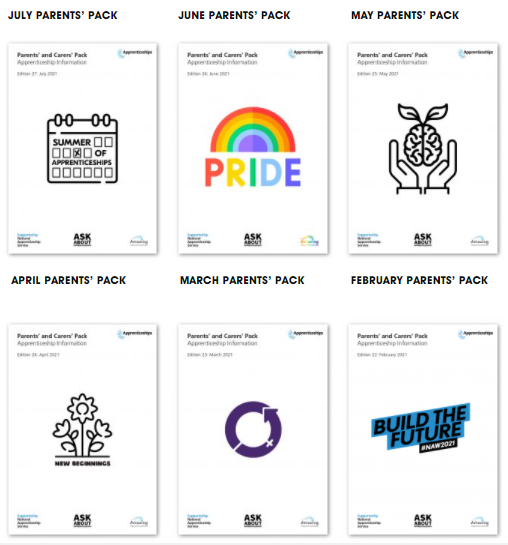 It is important for learners to understand all of the opportunities open to them. Amazing Apprenticeships offer resources and activities on Apprenticeships, Traineeships, T-Levels and so much more!
Currently, parents and carers are invited to listen to their new 8-part podcast, The Parent Perspective.
The podcasts:
Explore which careers are available today
Showcase the experiences of interesting and diverse role models
Provide real-time insights into how the world of work is changing
All About STEM & The ASK Project – Apprenticeships support for your school

All About STEM has been delivering the (ASK) Apprenticeship Support and Knowledge for Schools and Colleges project since March 2017. The project is commissioned by the National Apprenticeship Service to ensure that all young people are fully informed about the brilliant opportunities that apprenticeships offer.
Follow All About STEM on Twitter here
Careers: Follow All About Futures on Twitter here
North Region ASK
Amazing Apprenticeships
« Back To News