February 04th 2022
Amazing Apprenticeships: School Subject Films
Challenge preconceptions with Amazing Apprenticeships new video series!
Every film covers a different school subject and introduces the apprenticeships linked to it. Learners can choose a subject and discover the apprenticeship roles and tasks.
Who knows, they could find a job they'll love but never knew existed!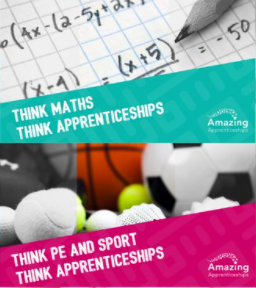 Subjects include:
Find out more: ASK Support for Schools
Online CV Writing Workshop
National Apprenticeship Week – Choose Your Resources
Parents Evening – All About Apprenticeships
ASK About Apprenticeships School Support: Amazing Feedback!

All About STEM has been delivering the (ASK) Apprenticeship Support and Knowledge for Schools and Colleges project since March 2017. The project is commissioned by the National Apprenticeship Service to ensure that all young people are fully informed about the brilliant opportunities that apprenticeships offer.
Follow All About STEM on Twitter here
Careers: Follow All About Futures on Twitter here
North Region ASK
Amazing Apprenticeships
« Back To News