Unilever Projects
Unilever R&D Port Sunlight partners with All About STEM to deliver a range of school engagement projects. For full information about each one, use the links in the descriptions below.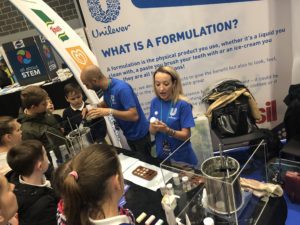 Bright Futures Inspire
The Bright Futures Inspire project is for Y8 and Y9 students from state-funded secondary schools. Teams of 4 or 5 pupils take part in on-site workshops leading to a project challenge that is judged by Unilever staff as part of a celebration and assessment day.
For the Frequently Asked Questions page for the 2021-22 cohort, click here.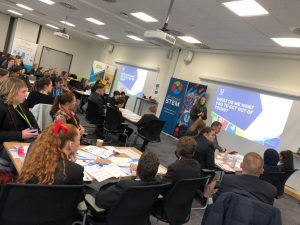 Bright Futures Aspire
The Bright Futures Aspire project is a digital programme for Y10 to Y13 students. Building on the format of the Inspire programme, students are introduced to similar content, via online presentation and video material, completing a project challenge that is submitted for online judging.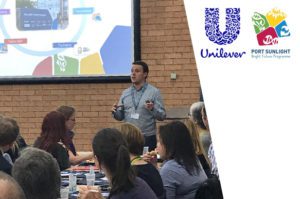 Y12 Work Experience Programme
All About STEM manages the Unilever R&D Port Sunlight Work Experience Programme. The programme offers Year 12 students a week's placement during the second half of the Summer Term.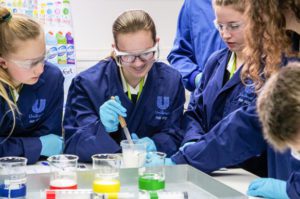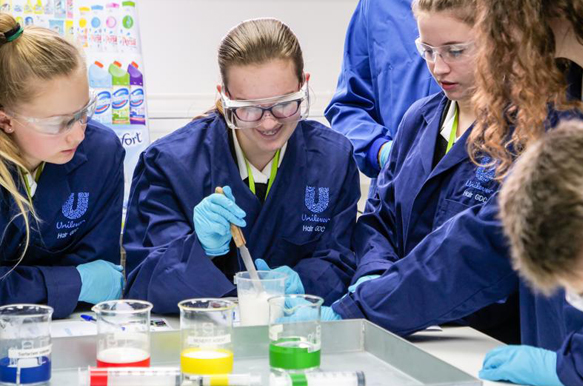 Other Projects and Events
Unilever headline sponsors the Big Bang North West event, the biggest STEM event in the region, which takes place at the Exhibition Centre Liverpool in July each year and attracts over 8000 attendees.
In addition, Unilever has a large cohort of STEM Ambassador volunteers and has partnered with All About STEM to deliver a range of other events and activities such as Careers Advice for Parents workshops and Facebook Digital Skills Training.