July 06th 2015
1 DAY TO GO! The Big Bang North West 2015 Activities: Who will you visit first?!
HERE'S ONLY 1 DAY TO GO BEFORE THE BIG BANG NORTH WEST 2015!
In 24 hours all of our attendees will have the chance to hop on a Zoobus, try on a Hazmat Suit, race Usain Bolt, witness booms, bangs and fizzes, try some Roman surgery, see a Viking longboat and much, much, more!
3D printing, robots, solve mysteries, mazes, handling challenges, live animals, medical machinery, forensics… you name it, we've got it!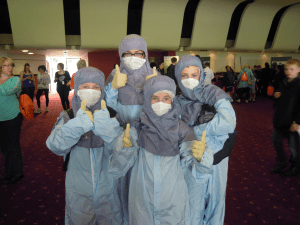 Be sure to follow MerseySTEM and The Big Bang North West on Twitter and tag @TBB_NorthWest #BigBangNW in your posts on the day. We're looking forward to seeing your photos and hearing  your feedback – we'll be tweeting live from the event!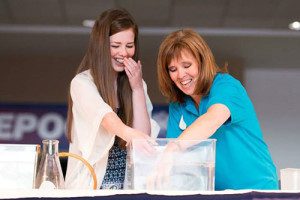 Here's a list of the activities revealed so far, who will you be visiting first?
Science 2 U
"I Wasn't Expecting That!"
Science 2 U are back by popular demand and return bigger and better with an amazing show full of booms, bangs and fizzes… and unexpected changes!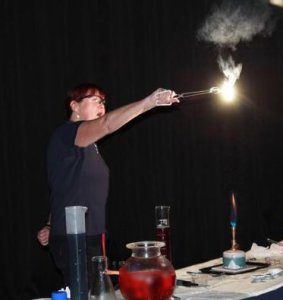 Lots of volunteers will be needed to help demonstrate colour changing liquids, take part in some dry ice magic, experience the sensational (yet invisible) spheres and witness a disappearing horseshoe – especially designed for Aintree!
Science for the senses…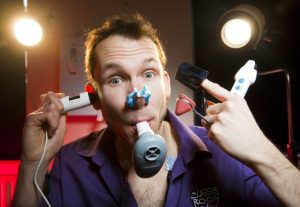 Classroom Medics

Come and race the world's greatest athletes on THE ACCELERATOR! Classroom Medics saw so many super-fast students at last year's event we've invited them back to see if anyone can beat the likes of Usain Bolt, Mo Farah and Jess Ennis-Hill.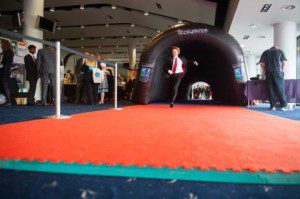 The Accelerator is a 15m long inflatable tunnel with a series of lights on the floor that illuminate alongside you as you sprint through the tunnel. At the end your sprint times and speeds are displayed on the giant clocks. The time to beat Usain Bolt is 1.84 seconds for 10m!
Come the 8th of July, National Geographic's Dr Mike Leahy will arriving in his (now legendary) ZooBus and exhibiting his marvellous menagerie of reptiles, insects and arachnids!
The ZooBus is Dr Mike's crowning glory. Drawing from his experiences in the wildest parts of the world, both as a research scientist and TV presenter, he's combined his passion for conservation and environmental issues and took them on the road.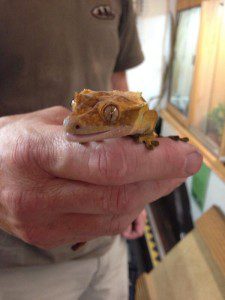 The ZooBus is both an educational tool and a place for fun. Downstairs is a collection of fascinating animals (many of which can be handled), while upstairs is an animal handing area and 'mini-micro lab' where images from microscopes can be blown up onto a 46 inch screen!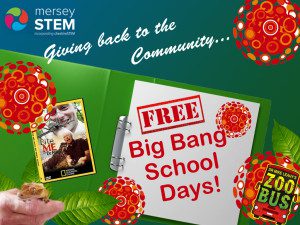 MerseySTEM gives back to local community with three FREE Primary School Zoobus Big Bang Days! Find out more…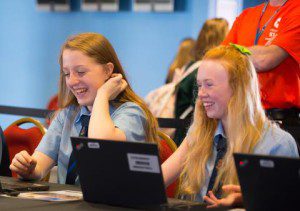 Coder Dojo
One of the highlights of The Big Bang North West 2014 was our HUGE Coder Dojo and we are overjoyed to confirm that Wilmslow Coder Dojo will be back at Aintree Racecourse for The Big Bang North West 2015!
CoderDojo is all about teaching people how to create code to make unique games, apps, websites, plugins and even mods for Minecraft. It's an amazing opportunity for children and young people to learn coding and have the chance to make friends with the same interests while they play!
Here at MerseySTEM we've always used VEX Robotics Kits for our Robot Challenge Days and as their stand at The Big Bang Fair was beyond awesome, we just had to book them for you too – are you ready for some serious bot building?
The VEX Robotics team promote STEM via their user-friendly, educational and interactive kits. VEX Robotic kits are made up of modular robotic parts that allow children to design and create an infinite number of robots.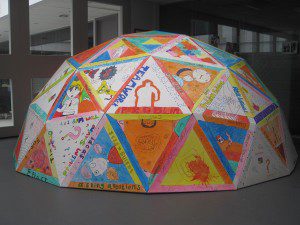 As Creatives
As Creatives specialise in designing and delivering creative learning programmes that make learning extraordinary. Here's what they have in store:
STEM Geodesic Dome: What connects maths, engineering, chemistry – and sport? Answer – geodesity! At the As Creatives exhibit, you'll have the chance to share your STEM passions by contributing a design to one of the 105 triangles that make up a geodesic dome. Then come back and help create the pentagons and hexagons that give the dome its structure – and piece them together as the 2 metre high structure grows and begins to dominate the space.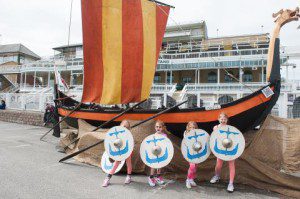 Science Vikings
We promised you bigger and better and The Big Bang North West 2015 is going to be huge… so much so, the Vikings are coming!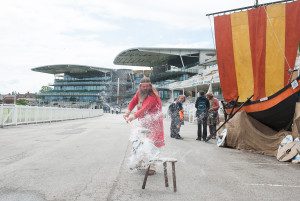 The Vikings will be explaining how technology was key to the expansion of the Vikings from Scandinavia, demonstrating the physics of weapons, explaining how the Vikings used astronomy for navigation at sea, how looking at historical medicine can produce medical breakthroughs today (in collaboration with Nottingham University), plus a 30 minute stage show about the physics of Viking combat.
The NHS is proud to be a Gold Sponsor of the North West Big Bang Fair. There are over 350 different career opportunities in the NHS for students of all abilities and the NHS stand will have a diverse range of healthcare professionals available with exciting hands-on demonstrations. Our attendees will have the chance to meet scientists, paramedics, pharmacists,  cardiac physiologists, midwives and more.

Cogent – Futures in Science
Cogent will be bringing a set of 5 interactive booths that aim to inspire and inform young people (and their influencers) about the breadth of careers available in Science.
"Meet people working in science, learn about your skills and even take our STEM challenge to show us what you know about elements – will you be able to make toothpaste or Horlicks?"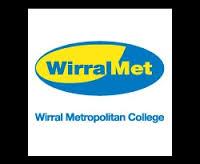 Wirral Metropolitan College
STAND 1: CHUCKY CHICKEN CHUCK
You've played the game, you've bought the T-shirt, now come and see Wirral Met's own 3D Robotic tribute to Angry Birds as Chucky Chicken throws eggs at a top secret special target.
Built from Lego by our own maths team, Chucky Chicken can throw an egg a long way. See how far you can help her chuck an egg and there's no need to worry about Bad Piggies or TNT.
STAND 2: STEM SPEED DATE
Meet your STEM career match. "Speed date" with real life working STEM apprentices. Find out what it's really like working in science, technology or Engineering on Merseyside. Be prepared to be inspired by the real thing! Could this be you next year?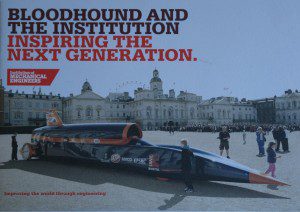 Institution of Mechanical Engineers
The Bloodhound SSC (Supersonic Car) project is a cutting-edge engineering adventure that is inspiring engineers of the future. The Bloodhound SSC team are building a supersonic car that they expect to break the world land speed record of 763mph. The Institution of Mechanical Engineers is supporting the project to create a national surge in the popularity of Science , Technology, Engineering and Mathematics, and inspire the next generation of engineers and scientists.
Come and see what is happening and is planned for the future, plus take some brochures to provide careers guidance.
Glove Box Challenge
Ever fancied yourself as a bit of a Homer Simpson? – It's not as easy as it looks!
Glove boxes are used extensively across the Sellafield site and other nuclear facilities to allow for the safe handling of hazardous material. This activity gives users the opportunity to experience the difficulties involved with undertaking even the simplest of tasks within a glove box.
Pond Crane Activity
When spent fuel is removed from a nuclear reactor core it is extremely hot and so it is cooled in huge storage ponds for a number of years before it is removed for reprocessing. This activity simulates the removal of the spent fuel from the storage ponds at the Sellafield site, using what is known as a pond crane.
Remote Handler
When fuel is removed from a nuclear reactor it contains highly active fission products which emit high levels of radiation, this makes handling such material challenging. In such cases remote manipulators are often used to handle the radioactive material. This activity simulates the use of such manipulators, highlighting some of the difficulties encountered when working with spent nuclear fuel when in arrives at Sellafield site.
The Food and Drink Federation will be exhibiting their Taste Success careers campaign, which aims to encourage young people to consider careers in food and drink, particularly through STEM (Science, Technology, Engineering and Mathematics). Attendees will also be able to find out more about the FDF-supported MEng Food Engineering degree at Sheffield Hallam University.
Their stand at The Big Bang North West will include a range of Taste Success materials, such as video visuals, teacher packs, giveaway items, leaflets and more. You may also get to see the new Taste Success iPad game, Munchbot! But you will have to wait and see…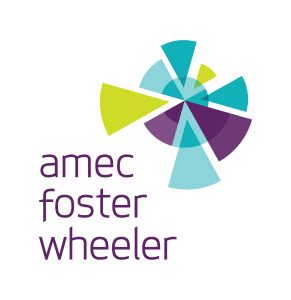 Amec Foster Wheeler
Ever wondered how STEM is used within the Nuclear Industry? Then why not come and take a look at Amec Foster Wheeler's stand and have a go yourself!
Amec Foster Wheeler provides Nuclear Services to facilities worldwide from site management through to waste management and decommissioning. We have a number of offices in the North West including Warrington, Knutsford and Cumbria, as well as extensive research laboratories where we test material that is used in nuclear plants. Amec Foster Wheeler is committed to promoting STEM with young people, allowing them to see and experience first-hand the opportunities and careers available within the Nuclear Industry.
Returning by popular demand! – Have you got nerves of steel and a steady hand to take on our nuclear transport challenge in the quickest time possible? Don't be fooled though, wearing the correct protective equipment can make things a lot more difficult, not to mention using the remote handling arm.
Or come and explore the world of remote operations with our robotics team and see if you can guide our robots over obstacles and through the mini maze. Our Remote Operation Vehicles, ROVs, can be fitted with cameras and other devices to enter parts of a nuclear power plant that are not accessible to people in order to check that they remain safe to operate or to carry out maintenance tasks. Each ROV is unique, with its own set of specialist skills.
Ever wondered how it is possible to tell if a structure has a crack in it which is not visible to the eye, which could ultimately cause it to break? Through the use of Ultrasonics it is possible to inspect parts of a nuclear power plant to make sure it remains safe to operate. Why not come and have a try yourself, but make sure to pay close attention otherwise you might miss the signs that it's there.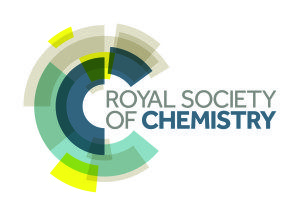 Royal Society of Chemistry
Ever since there have been babies there has always been the question of how do we keep their bottoms clean and dry?! Nature does provide us with absorbent materials and on Royal Society of Chemistry's stand you will be able to experiment and compare natural materials with man-made absorbent materials. Compare how much water a baby's nappy during Viking times could hold in comparison to modern day cloth and disposable nappies to see which comes out on top! By taking part you will then have contributed to the Royal Society of Chemistry's Global Experiment 2015!!
There will also be a penny challenge too… find out more at the event.
NAC Group
Take up pole position people! The NAC Group have just confirmed for The Big Bang Fair North West 2015! The NAC Group will be bringing the starting gates from their F1 Schools Challenge (with firing pods!) and will be using these to race cars designed and manufactured by pupils.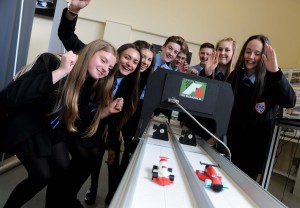 It will be all about reactions at The Big Bang Fair North West as they'll be using their gates to test visitors' reaction times.
There'll be a leader board of the fastest times which NAC will promote via their website and a LIVE twitter feed of results as the schools attending climb the leader board. Who will come out on top?
There will also be activities from NAC's Art of Manufacturing programme aimed specifically at primary children.
It's going to be a super-fun stand, promoting NAC, the Industrial Partnerships programme and the F1 in Schools Challenge. Did you know NAC are currently supporting a school in Sunderland entering the F1 Schools World Final in Singapore later this year? Awesome!

Merseyside Skeptics Society
The Merseyside Skeptics Society returns to The Big Bang Fair North West to further test dubious claims; super power sports bands worn by the stars, can you really find water (or explosives!) with a pendulum, and just what is that creepy looking picture!?
Help us devise ways to test these questions, learn how to design experiments, discover some cool tricks to play on your friends, and more at Big Bang Fair North West 2015.

Country Classrooms
At Country Classrooms it is our passion to bring the countryside to your classroom. We will deliver to you farm experiences that are not only enthralling and educational, but also easy for you to integrate into your current teaching plan with lesson plans created and developed by outstanding teachers in their classrooms that follow the new 2014 National Curriculum. With hundreds of resources to complement the lesson plans we are sure that Country Classrooms will become part of your teaching for years to come.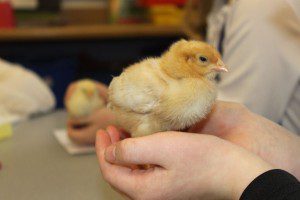 Our Big Bang North West 2015 stand has sheep, ducks and chickens along with adorable one-day-old chicks! We will also be bringing Daisy our milking cow so visitors can race to see who can milk the most!
STOP THE PRESS… AMAZING COMPETITION FROM COUNTRY CLASSROOMS!

The Big Bang Fair North West and Country Classrooms will be offering schools the chance to WIN two "hatching experiences" for the Autumn term!
These are valued at £350+VAT and include the chance to hatch chicks in school with full onsite teacher setup support. Find out more at the 2015 event…

Science and Technology Facilities Council
The Daresbury Laboratory team will be discussing how 3D printers are used in cutting edge engineering projects onsite in their state of the art Campus Technology Hub. They will also demonstrate the fundamentals of how they use particle accelerators to probe matter on the nanoscale with two hands on activities.
Finally Interactive demonstrations using an Infra-Red Camera will be used to tell the story of the James Webb Space Telescope – the most amazing space telescope ever designed that is due for launch in 2018 to demonstrate how STFC funded science allows us to Explore Your Universe.
Come and experience RAF SKYTECH, an Augmented Reality event space, and get a feel of what it means to be an ICT Technician in the RAF; the critical link keeping all the parts of the RAF secure, communicating and operating smoothly. ICT Technicians are responsible for building, maintaining and repairing a wide range of complex computer systems, from long-range search radar to aircraft mission and ground support systems. Do you have what it takes?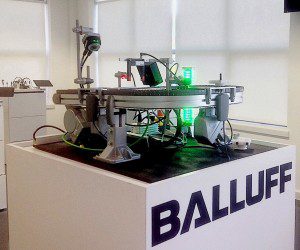 Balluff Sensors UK
Sensor technology is part of everyday life – from vending machines and drinks dispensers, through to the factory production lines that produce our cars, toys, confectionary, electronics, food and cosmetics – they are all around.
Find out more about how sensors work, what they can do and why we need them with Balluff's fun interactive activities:
An interactive sensor experience using non-contact sensor technology, with different materials including chocolate, metal, jelly bears and even human flesh
Automatic height detection using an array of sensor technology including ultrasonic, laser and infrared
QR code scanning to detect and identify objects
Balluff's exhibition demo will also offer a great way to find out how various sensor technology, such as RFID, vision and photoelectric sensors works in conjunction with each other.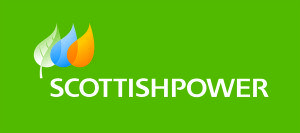 ScottishPower
"At our ScottishPower stand we will have buzz wires, wiring plugs, circuit making, making fruit batteries, lemon and potato clocks and some real life PPE for the children to try on. Our graduates and apprentice STEM Ambassadors will be on hand too! We are really looking forward to The Big Bang North West, promoting STEM, inspiring students and sponsoring the event as a Silver Sponsor!"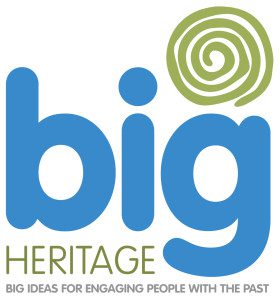 Big Heritage
Whilst the future of medicine may offer solutions to disease and illness, it is important for us to look to our past to learn lessons of how medical science has changed (and in some cases stayed the same!) over thousands of years.
The Roman Medicine Roadshow explores the history & archaeology of medicine and medical practices in the Roman period. This exhibition will allow participants to take part in Roman surgery, explore the science of bones and take part in a CSI-style investigation to solve a gruesome 1st century murder…
The project is developed in partnership with educational experts, archaeologists and scientists in order to explore the historical impact of medical science, considering ideas and attitudes towards health, medicine and the human body in Roman society and how this impacts upon our 21st century ideas of medical science and ethics.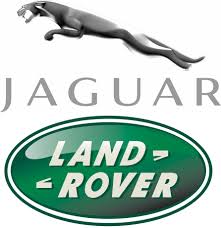 Jaguar Land Rover
Visit our stand at The Big Bang North West to test your skills controlling and manipulating miniature robots, which are similar to those we use on the production line. Our apprentices will be running a fault finding experience on a 'flow control' rig which demonstrates some of the skills that Jaguar Land Rover maintenance apprentices will learn during their training.

Fab Lab Ellesmere Port
Fab Lab Ellesmere Port will be bringing the latest in digital technology to The Big Bang North West to demonstrate the real world of modern manufacturing.
During the event the laser cutter will be used to produce a bespoke design of the school logo in under 5 minutes showing how modern manufacturing can be achieved very rapidly and no longer just in factory's. While the logo is being produced Fab Lab will also showcase our 3D printers and show just how easy it is to "hack" a standard gaming machine to produce a 3D scanner and scan a pupil into a 3D design.


The Big Bang North West 2015: Headline Sponsor AstraZeneca
The Big Bang North West 2014: AstraZeneca – A Teacher's View…
Relive The Big Bang 2014 in pictures…

WE HAVE MORE EXHIBITORS CONFIRMING EVERY DAY…
IT'S GOING TO BE HUGE!
SEE YOU ALL AT AINTREE ON THE 8TH OF JULY!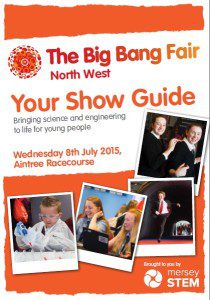 Is your school coming to The Big Bang North West?
THE BIG BANG NORTH WEST 2015 – CLICK TO BOOK YOUR PLACES!
Follow MerseySTEM on Twitter here
Follow The Big Bang North West on Twitter here
Like MerseySTEM on Facebook
« Back To News