September 07th 2015
Request a STEM Ambassador for your school – IT'S FREE!
Request a STEM Ambassador for your school or STEM Club and your pupils can learn from professionals who work in the field! STEM Ambassadors have a plethora of projects and amazing activities to offer. Whatever subject you are covering we have an expert to help.
The STEM Ambassador Programme enables teachers to introduce their students to volunteers from a variety of STEM backgrounds, helping them to get excited about STEM subjects & to understand the links between their school curriculum & possible future career pathways.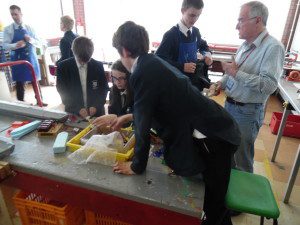 Schools can request the help of STEM Ambassadors (completely FREE of charge) to support their school activities; specific lesson content, careers events, club projects, or anything else you can think of.
In order to do this, you'll need to register with STEMNET as a School User.
Click here to sign up and introduce your pupils to a whole new world of STEM!
Meet STEM Ambassador Alfie Neild
Meet STEM Ambassador Roger Todd
The Big Bang North West 2015: A Teacher's View…
Relive The Big Bang North West 2015 in pictures…
Follow MerseySTEM on Twitter here
Follow The Big Bang North West on Twitter here
Like MerseySTEM on Facebook
« Back To News