July 25th 2016
The Big Bang North West 2016: The Sensational ScottishPower Show Stage!
We were overjoyed to have ScottishPower as our Show Stage sponsor this year.
With a combination of astonishing activities, breath-taking booms, sensational science and phenomenal fire, the performances definitely put the BANG in the The Big Bang North West 2016!
ScottishPower made a big impression with their stand at The Big Bang North West 2015 and after seeing how inspiring the event was, they were keen to reach out to more young people in 2016. Our new impressive Show Stage at Liverpool Exhibition Centre was the perfect way for ScottishPower to invest in their goal and WOW, it was amazing!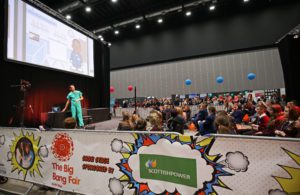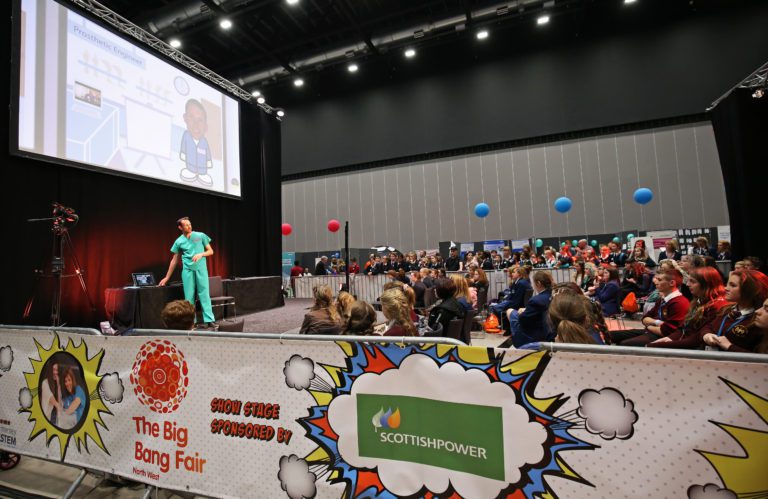 Throughout the day we had a packed timetable of exciting and engaging shows from fantastic presenters.
Science2U wowed the crowd with water balls, slime, exploding canisters, disappearing polymers, dry ice and flaming whoosh bottles!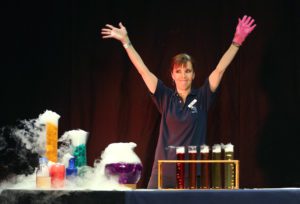 Tom Warrender (The Human Guinea Pig) demonstrated some amazing medical procedures thanks to the wonders of modern technology.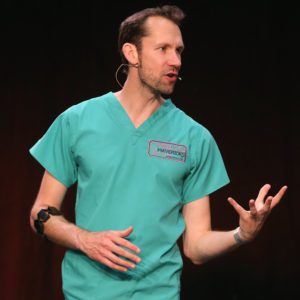 There was everything from a peek inside your lungs to a retina scan with an iPhone!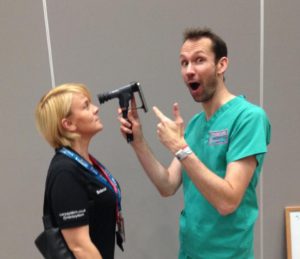 CBBC's Gastronut Stefan Gates performed his 'Eat My Science' shows.
Visitors tasted strawberry & vomit flavoured smoke-rings, discovered energy in food and witnessed jaw-dropping reactions with FIRE!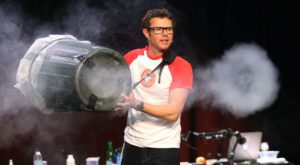 Many of our attendees had the chance to volunteer and take part in the experiments LIVE on stage!
Muir McDonald, Head of Resourcing at ScottishPower said: "We were delighted to sponsor the Show Stage at Big Bang North West, an event which plays a vital role in inspiring young people to become the engineers and scientists we will need to address the future challenges faced by the energy sector.
At ScottishPower we are making huge investments to help the UK meet its future energy challenges, so it is vital that we continue to invest in attracting, nurturing and retaining the talented people who will shape our success and continue the progress we are making."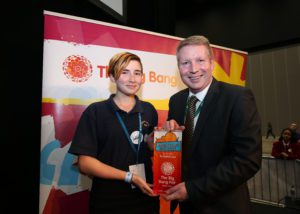 SP Energy Networks & ScottishPower also sponsored our Bright Spark Award as part of The Big Bang UK Young Scientists & Engineers Competition.
The Big Bang North West 2016 was sponsored by AstraZeneca along with ScottishPower, Merseyside Network for Collaborative Outreach, Health Education England (North West), Carillion Kier (Joint Venture), Unilever, Sellafield, Alstom, GETRAG Ford & Air Products.
A huge thank you to all, what an inspirational event to be a part of!

Official Gallery: Thousands of children inspired at The Big Bang North West 2016!
Big Bang North West 2016: The Movie
The Big Bang North West 2016 Gallery: Behind the Scenes
The Big Bang North West 2016 Gallery: BBNW LIVE TWITTER 'TRENDING' NATIONALLY!
Headline Sponsors AstraZeneca 'Heat Up' The Big Bang North West
Big Bang UK Young Scientists & Engineers Competition: Winners & Awards
The Big Bang North West 2016: Booming Online!
The Big Bang North West 2016: Your Amazing Feedback!
The Big Bang North West 2016: A Teacher's View

« Back To News