September 09th 2016
Wow Science Liverpool! Illustrating the Impact of the STEM Ambassadors programme
Caroline Staunton is part of a postdoctoral research group from the University of Liverpool's Institute of Ageing and Chronic Diseases who recently organised Wow Science Liverpool. Caroline has created a Case Study of the event illustrating the amazing impact of the STEM Ambassadors programme.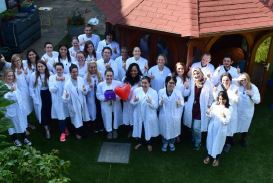 Wow Science Liverpool was an event that took place on 17th August 2016. It was in partnership between the University of Liverpool's Institute of Ageing & Chronic Disease and a local charity called KIND (Kids in Need and Distress).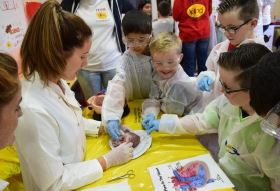 36 children aged 5-14 attended the event and visited 9 stations all with different learning objectives. Areas covered included bones, eyes, physics, materials, the heart, DNA, muscles, blood, magnets and health and each station was highly interactive and tailored for specific age groups.
The aim of the event was to provide the children with information regarding what research takes place at the University, how they can lead healthier lifestyles and how they get can get more involved in science!
Click here to read the Case Study in full…
Official Gallery: Thousands of children inspired at The Big Bang North West 2016!
Big Bang North West 2016: The Movie
The Big Bang North West 2016 Gallery: BBNW LIVE TWITTER 'TRENDING' NATIONALLY!
Headline Sponsors AstraZeneca 'Heat Up' The Big Bang North West
The Big Bang North West 2016: Your Amazing Feedback!
The Big Bang North West 2016: A Teacher's View

« Back To News