February 03rd 2017
***Happy 5th Birthday to Science 2 U!*** Amazing School Science Show Offers!
Team All About STEM would like to say congratulations and HAPPY 5TH BIRTHDAY to our amazing friends and partners, Science 2 U!
Sue & Helen have been running their STEM-sational science shows for 5 years this month and they are celebrating with some fantastic offers for local schools.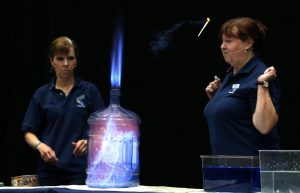 "Yes, there's still time to take part in our birthday offer and receive 20% off a day event. We also have 50% off for primary schools booking a day of All Change shows and workshops for Science Week!"
OFFER DATES FOR SCIENCE WEEK  days will run from 6th – 17th March, book now!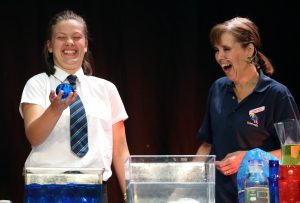 "Once the fun of British Science Week is over, we will be offering a way to get a FREE half day of shows – two shows! This is a great way for us to meet new schools as we are looking to host after school "Meet Science 2 U" events and invite teachers from their local cluster.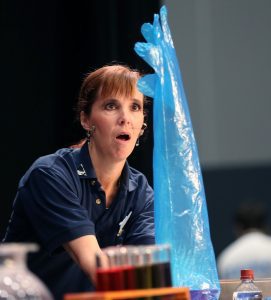 This could be a secondary school inviting their feeder primary school teachers or a primary inviting your cluster. You provide the invite and venue – we'll bring the fun and chocolate biscuits. Get in touch for dates after March 17th!"
You can find out more and contact Science 2 U here…
Highly recommended!
In a word, Science 2 U are… awesome! As well as their work with schools and other organisations, they have worked with All About STEM & The Big Bang North West for many years offering fun hands-on workshops and sensational shows. We welcome them throughout the year to our bespoke events, to the Chemistry at Work programme and of course, The Big Bang North West! The ladies are literally legendary and known for their booms, bangs and fizzes, their dry ice spectaculars and flame & whoosh bottles! Children love their performances, enjoy getting involved and are always happy to 'make and take' their own bath bombs home!
Happy Birthday Science 2 U!

The Big Bang North West: BOOK NOW for our 2017 event!
Official Gallery: Thousands of children inspired at The Big Bang North West 2016!
The Big Bang North West 2016 Gallery: BBNW LIVE TWITTER 'TRENDING' NATIONALLY!
Headline Sponsors AstraZeneca 'Heat Up' The Big Bang North West
The Big Bang North West 2016: Booming Online!
The Big Bang North West 2016: Your Amazing Feedback!
The Big Bang North West 2016: A Teacher's View
« Back To News