December 19th 2016
BOOKING NOW OPEN: THE BIG BANG NORTH WEST 2017!
We are excited to announce that booking is now OPEN for The Big Bang North West 2017!
Building on the amazing success of last year, The Big Bang North West will be returning to the Exhibition Centre Liverpool on the 4th of July 2017 with a Big Bang like you've never experienced before!
Our reputation is based on delivering exciting, engaging and interactive events and our motto is to 'make it happen' and we are! The Big Bang North West 2017 is NOT TO BE MISSED as we have a STEM-sational list of exhibitors & performers to reveal, all of which have shows, hands-on experiments and experiences just for you.
School trips are expensive, yes? NO!
The Big Bang North West is FREE and your class or school can attend, you only need to arrange transport. All school aged children are welcome.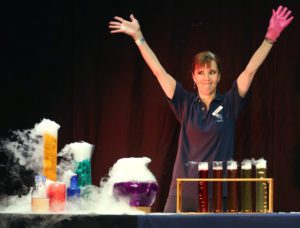 Fire shows, dry ice, gadgets, robots, coding, forensics, animals, creatures, slime, medical magic and so much more…
Schools can meet face-to face with inspiring engineers and scientists, from all walks of industry and academia, to discover information about careers, employers and further study. Attendees can check out the entries for The Big Bang UK Young Scientists & Engineers Competition too – judging takes place at The Big Bang North West… who will make the grand final?
We can't wait to inspire the next generation of STEM experts and show you how good 2017's event is going to be!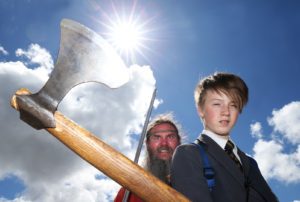 Here is the all-important link to The Big Bang North West 2017 website where you can book tickets for you and your school group.
TICKET UPDATE: Afternoon bookings are still available, morning bookings are now closed unless you are entering The Big Bang UK Young Scientists & Engineers Competition as judging takes place throughout the day.
Session Times:
Morning session from 09:15 to 11:45
Afternoon session from 12:30 to 15:00
Awards Ceremony from 15:30 to 16:30
When we have received your booking, you will receive a confirmation email.
We will be in touch with you shortly after your booking and regularly thereafter, with further details & exciting announcements in the run up to the big day. We are looking forward to revealing all of our amazing activities & exhibitors!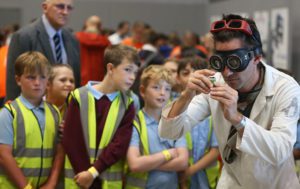 If you have any questions in the meantime don't hesitate to get in touch with us.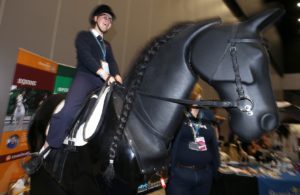 Follow us on Twitter & Facebook as we reveal our activities, workshops and shows. We'll also be announcing the sponsors who will help us deliver a fantastic and memorable day!
Click here to take a look back at The Big Bang North West 2016…
Enter The Big Bang UK Young Scientists & Engineers Competition!

The Big Bang North West: BOOK NOW for our 2017 event!
Official Gallery: Thousands of children inspired at The Big Bang North West 2016!
The Big Bang North West 2016 Gallery: BBNW LIVE TWITTER 'TRENDING' NATIONALLY!
Headline Sponsors AstraZeneca 'Heat Up' The Big Bang North West
The Big Bang North West 2016: Booming Online!
The Big Bang North West 2016: Your Amazing Feedback!
The Big Bang North West 2016: A Teacher's View
Follow All About STEM on Twitter here
Like All About STEM on Facebook
Follow The Big Bang North West on Twitter here
Like The Big Bang North West on Facebook
« Back To News