April 20th 2017
Big Bang North West Official Media Partner: Hi Impact – Become a pit crew, walk on custard & immerse yourself in BBNW!
We are excited to announce that Hi Impact Consultancy will be exhibiting with two stands at The Big Bang North West and they have just confirmed as our 2017 Official Media Partner!
Hi Impact are a multi-award winning education consultancy whose innovative and creative learning methods bring technology to life for hundreds of young people across Merseyside and the UK. They are a team of experienced, qualified teachers and technical consultants at the cutting edge of the STEAM and Edu-Tech world; developing new ideas to inspire children and their teachers – from themed Robot Weeks to Space Investigation Balloon Launches and from teacher CPD to strategically positioning cross curricular opportunities.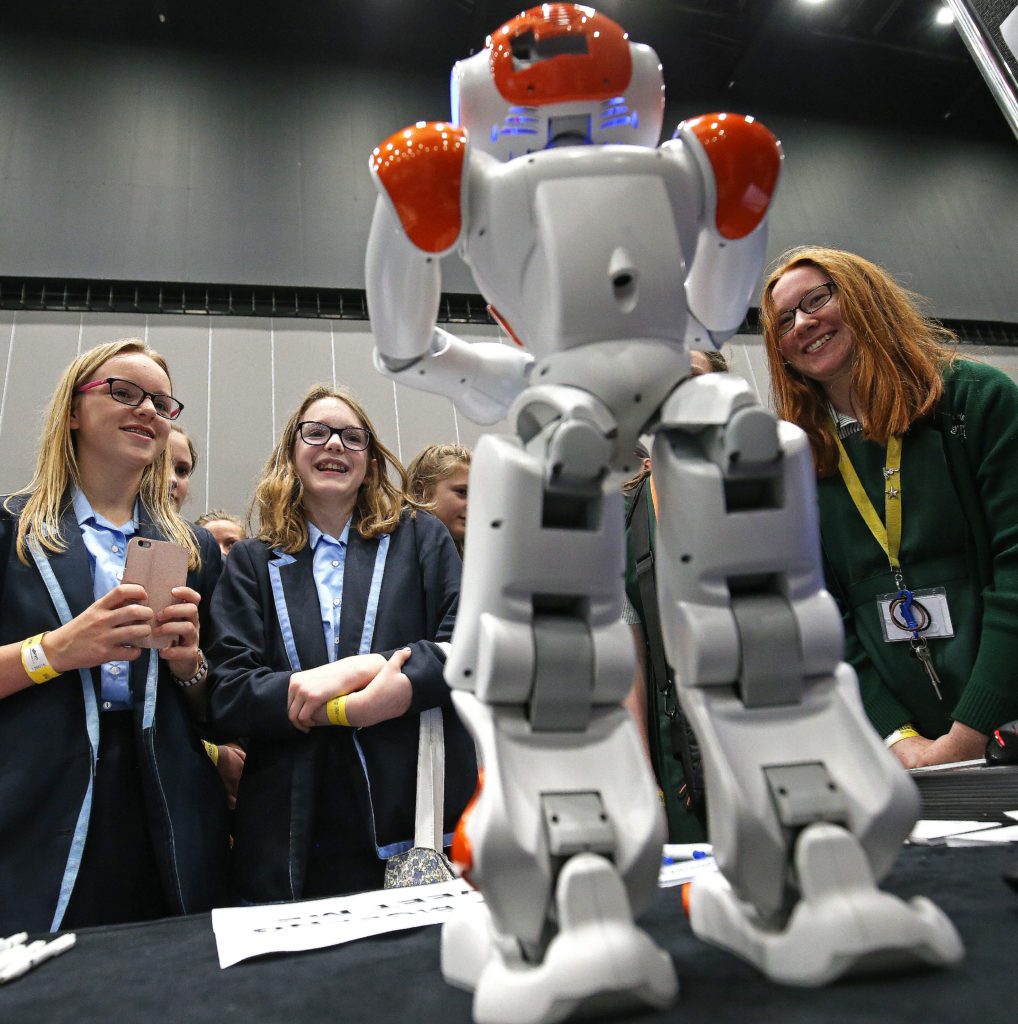 "The Big Bang North West is a great way for us to showcase the most innovative and engaging methods used in schools today to develop industry specific STEM skills. Hi Impact are delighted to be at Big Bang once again and all our staff are excited about working with the students and teachers who are always so keen to engage with the innovative technologies that our consultants demonstrate. This is a great way for STEM practitioners to share and demonstrate the skills and technologies used in the workplace as well as helping students explore career opportunities in this arena." – Hi Impact Consultancy
ACTIVITIES
At The Big Bang North West, you can find Hi Impact in two areas of our 'double the size' event! In the first area they will be showcasing a range of hands on STEM-sational activities for visitors to enjoy. There will be a chance to meet their NAO Robot, you can experience 'dancing Oobleck' while exploring non-Newtonian fluids and even walk on custard!
Don't forget to look up! A giant, helium, space balloon will be floating up into the arena – it's gathered video footage from 25 miles above the Earth's surface and The Big Bang North West is next!
Hi Impact's larger area will be used for their Team Engineering Challenge! Stig-Style experts will demonstrate the construction and deconstruction of a Go-Kart. Student teams must use their problem-solving skills, efficient teamwork and process organisation and race against the clock to disassemble the kart whilst developing their own strategy to be the winning team. Will you secure your place on the podium?
Groups of up to 5 'pit-crew' from visiting schools can enter the challenge, which must be completed in under 10 minutes. At the end of both morning and afternoon sessions, a Podium Celebration will recognise the top 3 teams and medals will be awarded!
The session will introduce teachers and pupils to how hi-impact consultants work in schools to introduce and develop manufacturing processing skills through engaging and hands on experiences.
You will need to book a school slot for the Team Engineering Challenge with Hi Impact here…
(You can only book a slot if you have a booking for The Big Bang North West)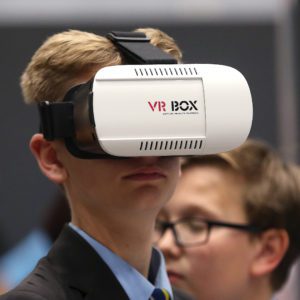 "This year, Hi-Impact are coming back bigger and better than before. Last year we had one stand and literally hundreds of students flocked to get hands on with our humanoid robot, VR space exploration and infra-red photography. For 2017 we have four times the floor space and will be launching many new weird and wonderful opportunities including our 'Custard Paddling Pool' and our 'Pit Lane Time Challenge'. Don't miss out on the Hi-Impact team's Big Bang North West experience!" – Hi Impact Consultancy
Over 250 schools across the UK and beyond are today being introduced to hi-impact's ground-breaking integration of technology into classrooms as well as using its proactive and dynamic technical support. Hi-impact's creative and innovative media team are proud to be Big Bang's Official Media Partners for 2017. Keep an eye out for the film crew who are not only covering the event and interviewing attendees but are also using state of the art 3D imaging technologies around the arena!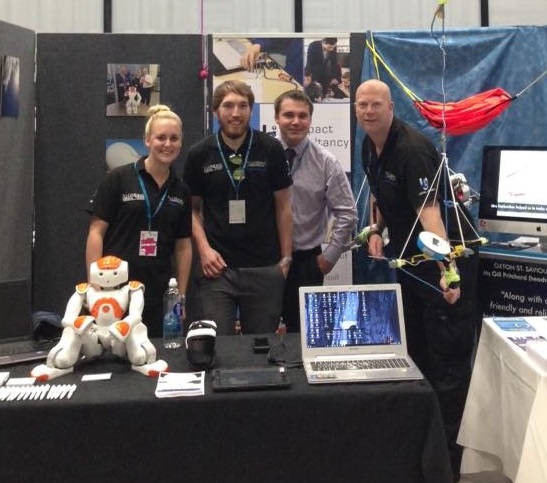 "As the official media partner for Big Bang North West 2017, Hi-Impact's media team are delighted to be immortalising all the jaw dropping, eye popping and stomach churning experiences on show at the year's event. Keep your eye out for the film crew who will not only be interviewing exhibitors and capturing students in action but also using 3D Imaging Technologies to create an online immersive experience of the entire event." – Hi Impact Consultancy
Have you booked your school group for The Big Bang North West 2017? Click below, you don't want to miss this!

The Big Bang North West: BOOK NOW for our 2017 event!
Official Gallery: Thousands of children inspired at The Big Bang North West 2016!
The Big Bang North West 2016 Gallery: BBNW LIVE TWITTER 'TRENDING' NATIONALLY!
Headline Sponsors AstraZeneca 'Heat Up' The Big Bang North West
The Big Bang North West 2016: Booming Online!
The Big Bang North West 2016: Your Amazing Feedback!
The Big Bang North West 2016: A Teacher's View
« Back To News